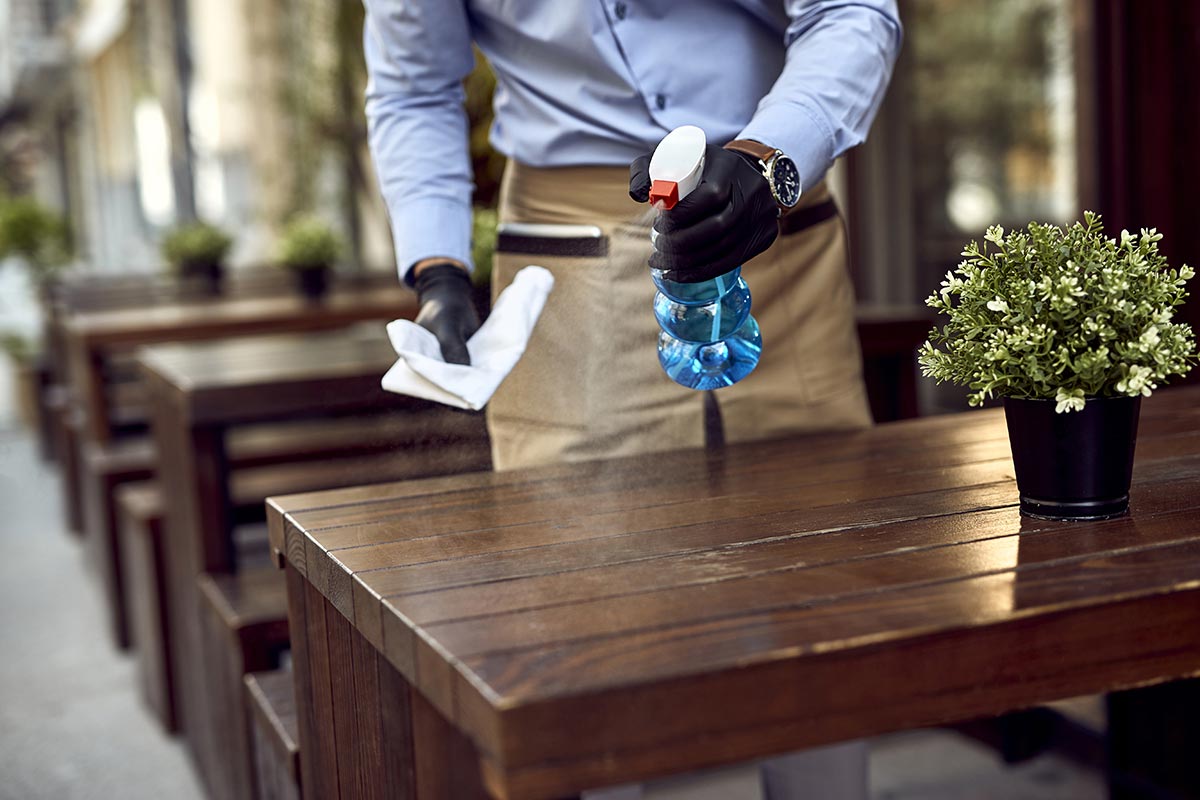 By Len Panaggio
We live in the state of hope, our state's motto. Our flag has the word on it, schools are named after it, there is a village in Northern Rhode Island called Hope and there are major streets named Hope! By definition, it is a feeling of expectation and a desire for a certain thing to happen.
As of late, there is strong reason to believe that things are happening in a good way. Our COVID-19 positivity rate is down, hospitalizations are down and deaths are down – all signs that things are going in the right direction. Add to that the uptick of vaccinations across the nation and states starting to open up business again. We have all the ingredients in place for a much brighter spring than last year.
As I write this, Texas has announced that it is opening all businesses fully and without exception, and mask wearing is no longer mandated. Clearly, the reopening needs to be done in measured doses, as there is always the possibility that complacency could lead to a spike in cases – or worse, a reversal of some of Rhode Island's recent restriction lifts in our industry.
I was recently in Florida and it is wide open. People do follow some protocols such as guest and staff mask wearing, some plexiglass usage, hand sanitizing stations, etc. These very basic measures prove that restaurants aren't the superspreaders of the virus and following even minimal guidelines are helpful. There, you can sit at a bar and people can stand behind you without plexiglass partitions, and it was all so refreshing.
I hope we can return to this soon, and I know guests have missed the social interaction of being able to chat with someone at a bar or enjoy a meal without feeling like they're in a pod. I think our guests are well-informed and quite capable of determining for themselves whether or not they want to go to a restaurant, a wedding, a funeral or an event with a large group of people.
None of us want to return to a lockdown; that would be a death knell for our industry. I urge all to follow the guidelines and don't go rogue. Doing so will not only hurt you, it will impact our entire industry.
With that said, we are on the verge of beginning summer preparations in the sleepy resort communities along our coasts. There is much to do in a relatively short time. It's time to start going through the entire property: both front of house as well as back of house. Check all your equipment, start your spring cleaning and think about recruiting seasonal help!
My conversations with many operators are consistent: Labor will be a big problem. If the federal government passes extended, enhanced benefits, many will opt to stay home and not work for the summer. This is probably the biggest hurdle to clear for the summer season.
It's also time to evaluate your beverage program. There are many new products coming into the marketplace and you should start meeting with reps from all facets of the industry. As I have said many times in the past, those who are reluctant to change will eventually be left in the dust. Things move too fast in the beverage world nowadays and consumers have a lot of pent-up demand from this past year.
Hope springs eternal and I look forward to seeing Rhode Island's vibrant hospitality scene blooming once again. Above all, get vaccinated, follow the guidelines and be safe!
Len Panaggio's career in food and wine spans more than three decades as an owner and as a beverage director at some of the top restaurants in Rhode Island. Currently a hospitality consultant, Len is a graduate of the University of Rhode Island and has attended the Culinary Institute of America Master Sommelier program and the Sterling School of Service and Hospitality.