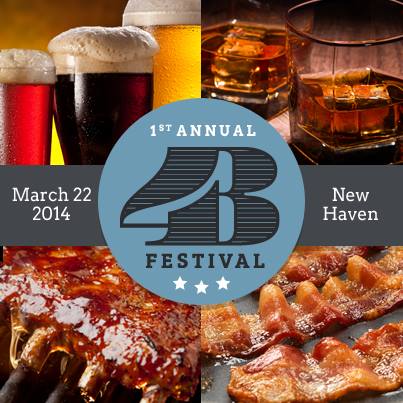 First Annual Beer. Bourbon. BBQ. Bacon Festival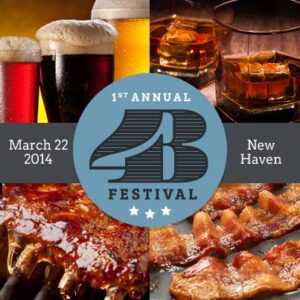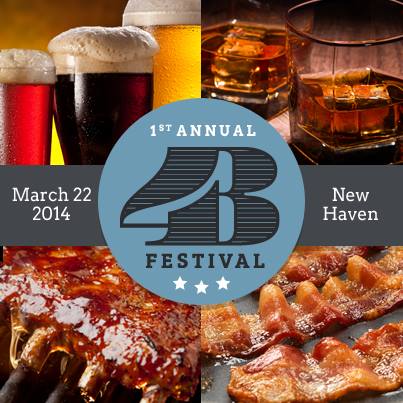 The 4B Festival is the area's first of its kind festival of specially curated beer, bourbon, barbecue and bacon in New England. 4B concepted this "indulgent experience in honor of two cornerstones of American heritage – fermented grains and salted meats – and to help drive local businesses and tourism." A portion of proceeds from ticket sales and sponsorships will go to the CT Craft Brewers Guild to help support local businesses.
Date: Saturday, March 22, 2014
Times: In order to accommodate all guests, the festival will have two windows when guests can attend: 12 pm – 4 pm – OR – 5:30 pm – 9:30 pm
Location: 1175 State Street New Haven, CT
Free shuttle buses will be running to and from the Union Street Metro North Train Station to the event. Three designated parking areas will also be available. Tickets can be purchased at www.4bfest.com.