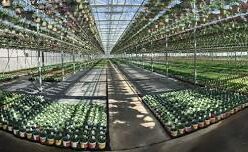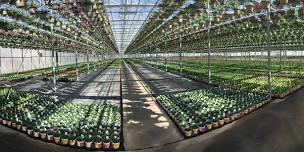 WHAT: MiKro Craft Beer Bar and Michael's Greenhouses will host The Greenhouse Beer Festival on March 26. Located in Cheshire, Michael's Greenhouse is one of the state's largest greenhouses. Plants will be in full bloom as guests walk around and sample craft beer from MiKro Table of Rarities, Counterweight, New England Brewing Company, No Worries, Two Roads, Twelve Percent, Back East, Tribus, Armada, Berlinetta, Lawson's, Von Trapp, Mill House, Brewport, Night Shift, Sloop, BBC, Allagash, and many more to be announced. Local bands will perform live bluegrass music and food will be available to purchase. All proceeds will benefit Legacy Theater in Branford, The Boy's and Girl's Club of Greater Waterbury and Smilow Closer to Free. Event is 21+. No children or pets.
See more info and purchase tickets here.
WHEN: Sunday, March 26, 2023, 1:00 PM – 4:00 PM
WHERE: Michael's Greenhouses
300 South Meriden Road
Cheshire, CT 06410.