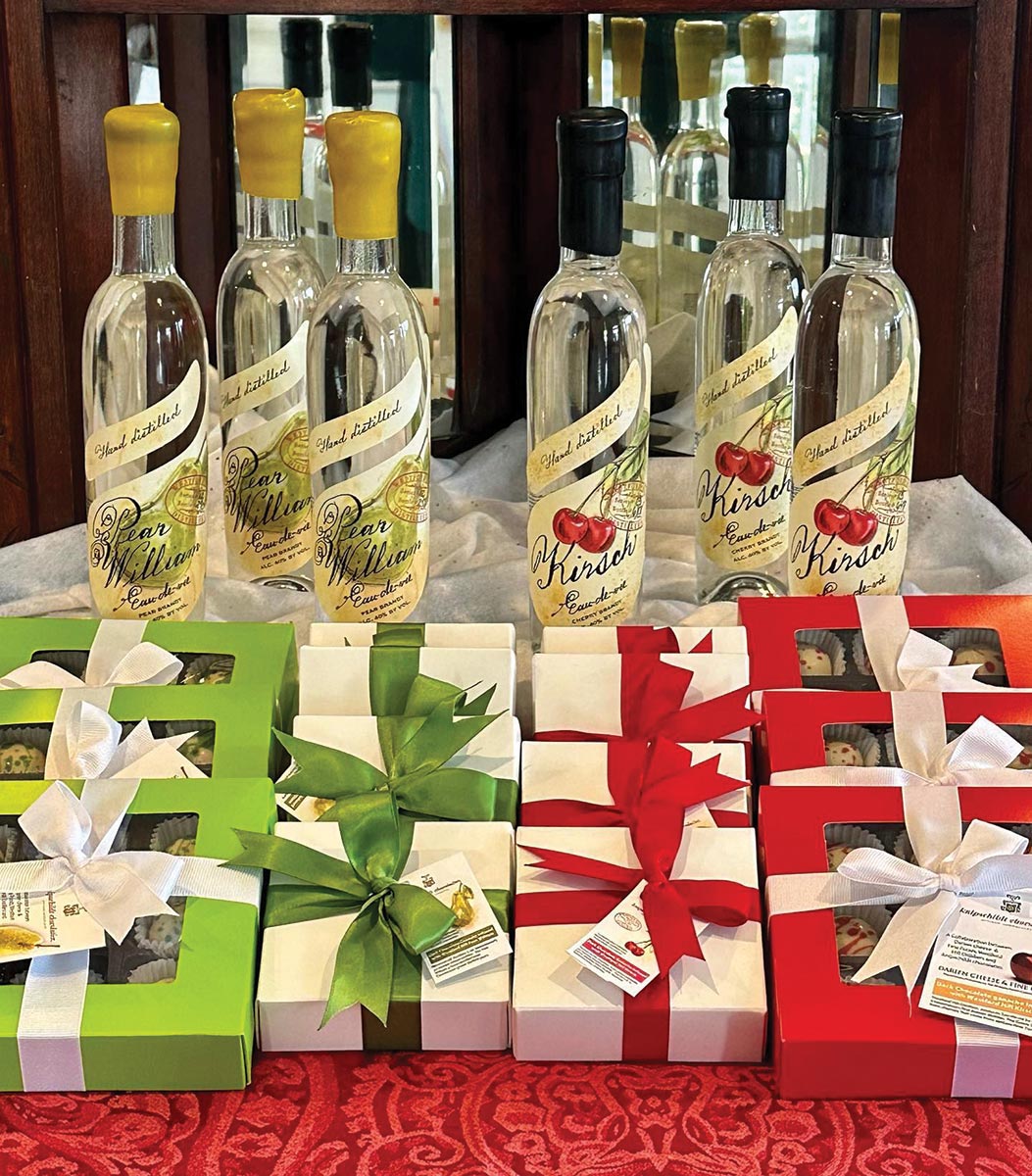 Westford Hill Distillers welcomed shoppers to its tasting room and distillery in December. A bounty of festively wrapped gifts and packaged collaborations were available, each featuring Westford Hill's liqueurs and spirits at the Ashford visitors center. From its 200-acre property owned by the Chatey family since 1919, Margaret and Louis Chatey founded the distillery in 1997, creating their award-winning European-style brandies, including Framboise, Pear William, Kirsch, Fraise, Poire Prisonniere, Apple Brandy, Rime Organic Vodka and Westford Gin, among them. The brand is distributed in Connecticut for retailers and on premise via Slocum & Sons.
Westford Hill Distillers created holiday gift baskets and festively wrapped bottles for holiday shoppers, including its newest offering, Westford Rhumor, rum infused with vanilla bean and natural English toffee flavors.
Eau-de-vie and chocolate pairings were ready and wrapped. Westford Hill Distillers Pear William is produced from Connecticut-grown Bartlett pears harvested in late summer. Westford Hill Distillers Kirsch eau-de-vie is produced from intensely flavored Montmorency cherries, which grow abundantly in nearby New York State near Niagara Falls.