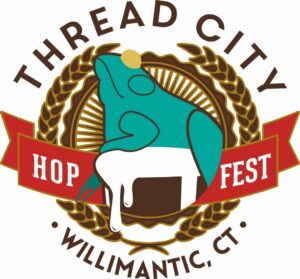 WHAT: The Thread City Hop Fest, a food and craft beer tasting event will take place on at Jillson Square in Willimantic on May 21, 2023. Attendees will enjoy samples from more than 55 breweries from throughout New England. This event is rain or shine. Organized by the Willimantic Brewing Company on behalf of Willimantic Renaissance, Inc., proceeds from the Hop Fest will benefit The No Freeze Project, Willimantic Renaissance, Inc. and Vulturetown Arts.
See more information and purchase tickets here.
WHEN: Sunday, May 21, 2023, 1:00 PM – 5:00 PM.
WHERE: Jillson Square, 645 Main Street, Willimantic, CT.