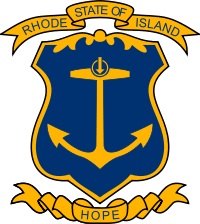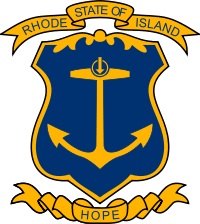 Staff Reports
Gov. Dan McKee announced he would reinstitute a mask mandate and other measures for Rhode Island businesses and venues during a press conference on Dec. 15. The temporary mandate, which goes into effect on Dec. 20, applies to all public establishments where 250 or more people are indoors, including indoor restaurants, bars, hotels, entertainment venues, retailers and work places.
McKee, who was joined by representatives from Rhode Island's legislative and medical communities, made the announcement in response to a spike in COVID-19 cases in the state, increasing numbers of hospitalizations and the appearance of the omicron variant.
McKee stressed that his goal is to keep schools and businesses open, without putting a formal shutdown in place. Former Gov. Gina Raimondo instituted a "pause" during the holiday season in 2020 in an effort to lower case numbers and curb disease spread.
"This is not a pause," McKee said. "We want to let people know that business is going to continue and we encourage people to frequent our local businesses but be safe about it." Businesses required to follow the mandate fall into three categories:
Businesses including entertainment venues, retailers, venues of assembly and restaurants with a capacity of more than 250 people will require masking for employees and patrons regardless of vaccination status.
In businesses and venues with a capacity of less than 250 people, masking will be required for employees and patrons unless they have proof of vaccination.
Office spaces and other private and public employers outside of the first two categories should require either masks or proof of vaccination.
The original vaccine card, a photo of the card or an app showing vaccination status are all acceptable forms to show proof of vaccination, McKee said. Rhode Island residents are encourage to get vaccinated if they haven't yet or get their COVID booster shots in the meantime. The administration plans to revisit the state's case numbers and make further decisions on mandates on Jan. 20.
Rhode Island Hospitality Association (RIHA) issued a statement from President & CEO Dale J. Venturini, stating,  "A recent survey of the [membership] showed mixed results on mandatory mask and vaccine mandates in hospitality businesses. The overriding concern is for the staff who will now be on the front lines of enforcement. We represent an industry that is in the business of accommodating all people. And, despite being one of the most heavily regulated throughout the pandemic, our industry continues to work hard to fulfill consumer demand, provide the best guest experience possible, and follow best practices to keep patrons and staff safe; all while working long hours due to staff shortages. While we appreciate that today's mandates give smaller businesses the ability to choose checking vaccinations or mandating masks, providing a choice to implement a system that best works for their business, we ask customers to please be respectful of staff who are only doing what is being required of them."