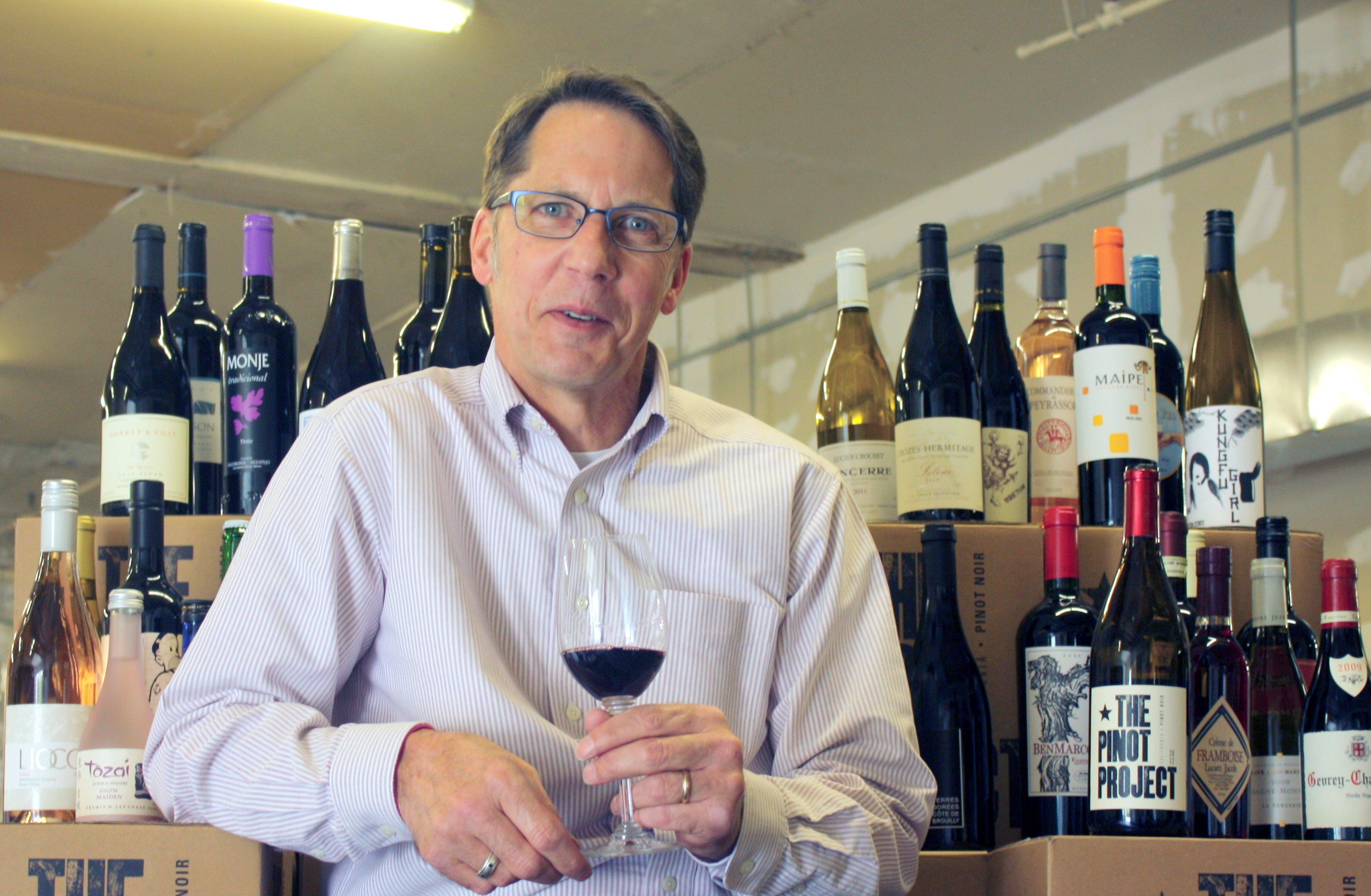 By Lauren Daley
After Nick Zeiser graduated from Colby College in 1979, the Math and Psychology major came home to Rhode Island to take what he thought would be a temporary job at Town Wine and Spirits, a high-end wine shop in Rumford, R.I.
"I had no interest in wine at the time, but I caught the wine bug from the (then) wine director there, Jim Bartel. He became my wine mentor," said Zeiser. Bartel's passion for wines was absolutely infectious to the young college grad. Zeiser began to live and breathe viticulture. When Bartel moved on, Zeiser took over as wine director. Although he lived some 30 to 40 minutes away in Tiverton, Zeiser made the daily commute to Town for more than a quarter of a century. "People said why don't you just work at a liquor store near your house?' But this wasn't just a liquor store, this was Town," he said. "In the late '70s early '80s, Town was one of the few fine wine shops in the area."
As his passion grew, Zeiser decided to start his own distribution company. "I originally thought that if I left Town, I'd open my own store, but I realized the need for wholesale was more warranted. The big distributors control the big brands, so the small, cool wines that aren't distributed by big companies fall through the cracks," he said. In 2005, he left Town to create Wine Wizards, a small distribution company in Rumford, R.I. Zeiser's grassroots company started out with little more than a dream and his "reputation from Town," he said.
The name was derived from Zeiser's local reputation for competing in "Wines Wizards of California," a trade-only contest of wine prowess, in the 1980's sponsored by California wineries, and Wine Spectator at the time, where participants were scored on a written test, blind tasting, oral exam and pairings, he said. He competed two years in a row, placing in the top three the first. The moniker stuck with friends, and later with Zeiser. Through word of mouth and hard work, the company began expand.
Eight years later, Wine Wizards imports 600 high-end wines from 16 countries—including France, Italy, Spain, Portugal, Germany, Hungary, Australia, New Zealand, South Africa, Argentina, Chile, Austria and the U.S.— along with spirits from Holland, Puerto Rico, Mexico and Scotland. Wine Wizards has some 100 suppliers and they sell to some 300 stores and restaurants throughout the Ocean State.
The bulk of his portfolio is now made from clients who knew him from Town, he said. He has a staff of seven, including his wife, Barbara, whom he met at a wine tasting and their daughter, Kristen. "Barbara was the original Vineyard Manager at Sakonnet Vineyards, hired there in 1978," Zeiser said. Cupid shot his arrow at a wine tasting that Town sponsored, and it was love at first sip. Barbara worked with Zeiser for 16 years at Town, leaving with him in 2005 to become Wine Wizards office administrator.
Wine Wizards gets offers almost daily from various wineries, Zeiser said, "But If I took on all those people, they wouldn't be happy with me either, because we'd be watered down. It's about balance." Zeiser and his staff taste about 20 to 30 wines every week in order to choose which wines best fit their current needs. He said, "I set out to distribute those small, cool wines I knew from my days at Town. No matter how big the big guys get, and how many markets they take over, there will always be a need for distributors to represent the little guys."
Zeiser said the beverage industry is rapidly changing. "Of my top ten accounts in 2011, five didn't exist when I opened the company in 2005," he said, adding, "Almost every time a store or restaurant changes hands, it's a benefit to us (as wine distributors.) It's usually a change over to someone more passionate, often someone younger, and someone more interested in buying wine."