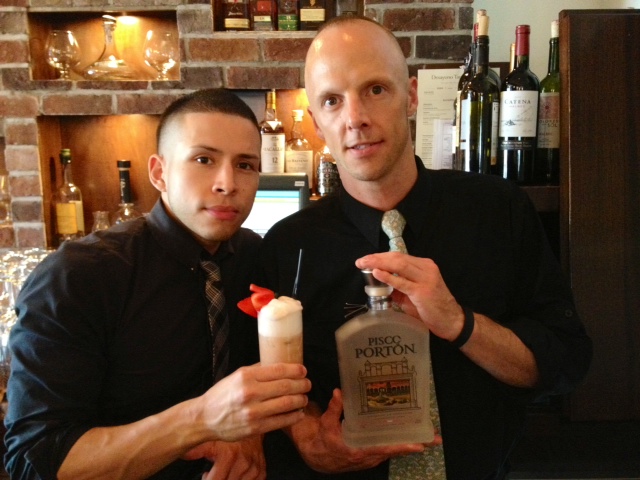 Mezon Tapas Bar & Restaurant
56 Mill Plain Road, Danbury
Mezon's menu takes its inspiration from Spanish, Latin America and Caribbean cuisines. With their all-Spanish and South American wine list and innovative South American-inspired cocktails, Mezon aims to give their guests a Southern Hemisphere vibe.
Mixologists: Jasson Arias and Jason Snopkoski
Drink Name: Pisco Porton Fresa Blanca
Recipe:
1.5 oz. Pisco Porton
1/4 oz. agave nectar
1 egg white
1.5 oz. strawberry rhubarb puree
2.5 oz. Spanish Cava Brut sparkling wine
1/3 oz. mole bitters
Build ingredients except cava in mixing tin without ice. Fill 3/4 with ice and shake. Strain into Collins glass and add 4 ice cubes. Slowly top off with cava. Garnish with fresh strawberry.
"The sweet flavors of the strawberry and cocoa from the mole blend nicely with the dryness of the cava, the texture of the egg white and the crispness of the Pisco Porton. Delicious," said CDI Account Representative Joseph Gintoli.