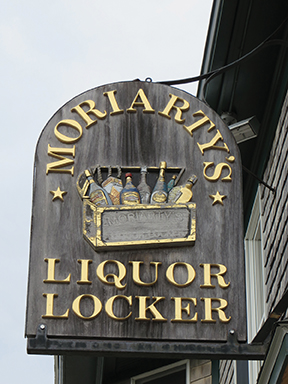 Moriarty's Liquor Locker, 
624 Park Avenue, Portsmouth, Rhode Island 
Square footage: 1,200
Years in operation: 38 under current owner
By Bob Sample
Any store that opened its doors on July 4, 1976 is bound to be both respectful of tradition and forward-looking. After almost 40 years, Moriarty's Liquor Locker is still a close-knit, family-run operation specializing in handpicked quality and neighborly customer service.
"I strongly believe that there's still a place in retail for people who greet customers by name," said Dan Moriarty, the store's proprietor. "And close attention to people is crucial. I tell all of my staff to lose their cell phones when they're on the floor. In a store such as ours, we can never take any customer for granted."
In 1992, when Moriarty took over the store from his father, Jim Moriarty, liquor meant a supply of big brands and best-selling vodkas, gins and rums. "When Jim Beam came out with a small run of malted bourbon in the late 1990s, it was ahead of its time," said Moriarty. "Today, we focus on many of those small runs of higher-end 'brown goods' because that's what today's customers want."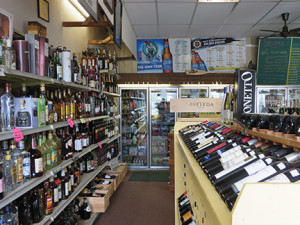 Spirits take up about 45 percent of the store's floor space, with wine accounting for about 40 percent and beer another 15 percent. Because of the store's small size, it only sells cold beer, and Moriarty tries to be very selective.
"I stock beers that provide good value, a fair price and ones that I know customers will buy," he said. "The same holds true for wine. I can't offer 15 different kinds of Pinot Grigio in the same price range. Instead, I'll focus on wines that provide excellent taste for a good price."
Wines are almost evenly divided between the $10-15 per bottle range, and those in the $20-35 range. He makes sure to carry enough wine-industry bestsellers – but intermingled among them are more unusual varietals that he recommends to customers looking to try something new.
Moriarty noted that the Provence region of France had a poor crop yield last year, which has driven up the price of French burgundies. Perhaps as a result of that development, Rosé wine has become more sought after than in years past. "My prediction is that rosé wine is going to be the big hit this summer," he said.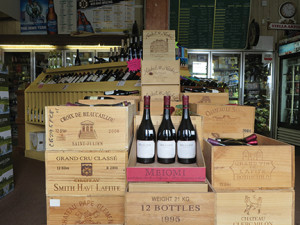 The neighborhood the store occupies is closer to Fall River, Massachusetts, than to Newport. The neighborhood is divided between well-heeled professional people, who work in Providence or Newport, and trades- and craftspeople from a variety of ethnic groups. "There are older people who have lived here a long time, and a lot of younger people with families," he said. "It's a great place to have a business, and I try to cater to everyone's needs."