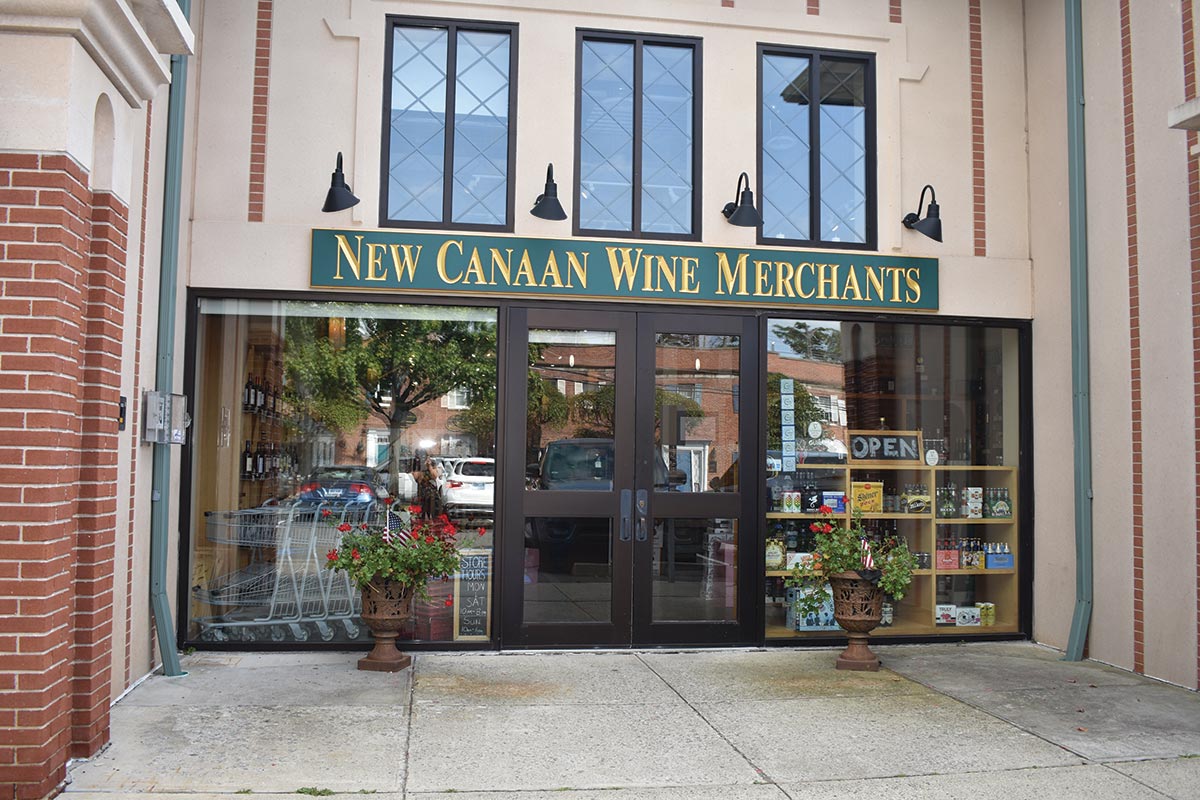 New Canaan Wine Merchants
36 Pine Street
New Canaan, CT
Square footage: 3,000
Years in operation: 1 year under current ownership
By Sara Capozzi
Celebrating one year of business this month, New Canaan Wine Merchants Owner Robert Hall attributes his success to staying attuned to the needs of his customers.
"That's been my biggest focus here … getting to know the customers, their names, what they like," Hall said. "If someone walks in and I know they're an Italian red wine drinker, the first thing I do is point out the new reds I've brought into that section."
Hall worked in New Canaan Wine Merchants for several months before purchasing it in November 2018, familiarizing himself with the customer base and learning the computer point-of-sale systems, among other store operations. Once purchased, Hall kept the name and most of the store's interior design aesthetic intact.
He also maintained the shop's eclectic selection of wines, which include both Old and New World wines, estate wines and grower Champagnes, while expanding his inventory to include more mainstream high-end brands such as Veuve Clicquot. Since rosé continues to be a popular category, Hall added about 20 brands to his repertoire. He has also increased the store's inventory of craft beer, while keeping the mainstay beer brands Bud, Miller and Heineken in stock as well.
Customer requests help Hall stay on top of trends as well. "If customers ask one or two times, then my rule of thumb is there's got to be some kind of trend, so I bring it in," he said.
Another tactic for increased sales was changing the placement of many items on the sales floor, moving popular items to the front, including craft beer, rosés and seasonal items. Champagne was also placed front and center, given its local popularity, while the spirits area was also reoriented for greater visibility.
"One of the biggest changes we made was moving the Pinot Noir to the back of the store," Hall said. "Pinot Noir is probably the most universally shopped by both men and women, so I want to get them as deep into the shop as possible." Customers now see the store's craft beer area, ciders and the fine wine room, where its high-end selections are kept in a temperature-controlled environment.
Hall has also lowered his prices, a move which has given New Canaan Wine Merchants a competitive edge with larger big-box stores in Norwalk, Stamford and over the New York border. "Now customers that may have been turned off by liquor prices are coming back to the store because they're seeing [products at] levels comparable to bigger box stores or chain stores," he said.
Hall has expanded the shop's social media presence, along with traditional marketing and email blasts, but still finds that keeping a positive atmosphere in the store is paramount.
"Friendly smiles and knowing your customers is almost as important, if not more important, as knowing intimate details about the wines," he said. Hall plans to open a second 1,800-square-foot store in Wilton this fall.