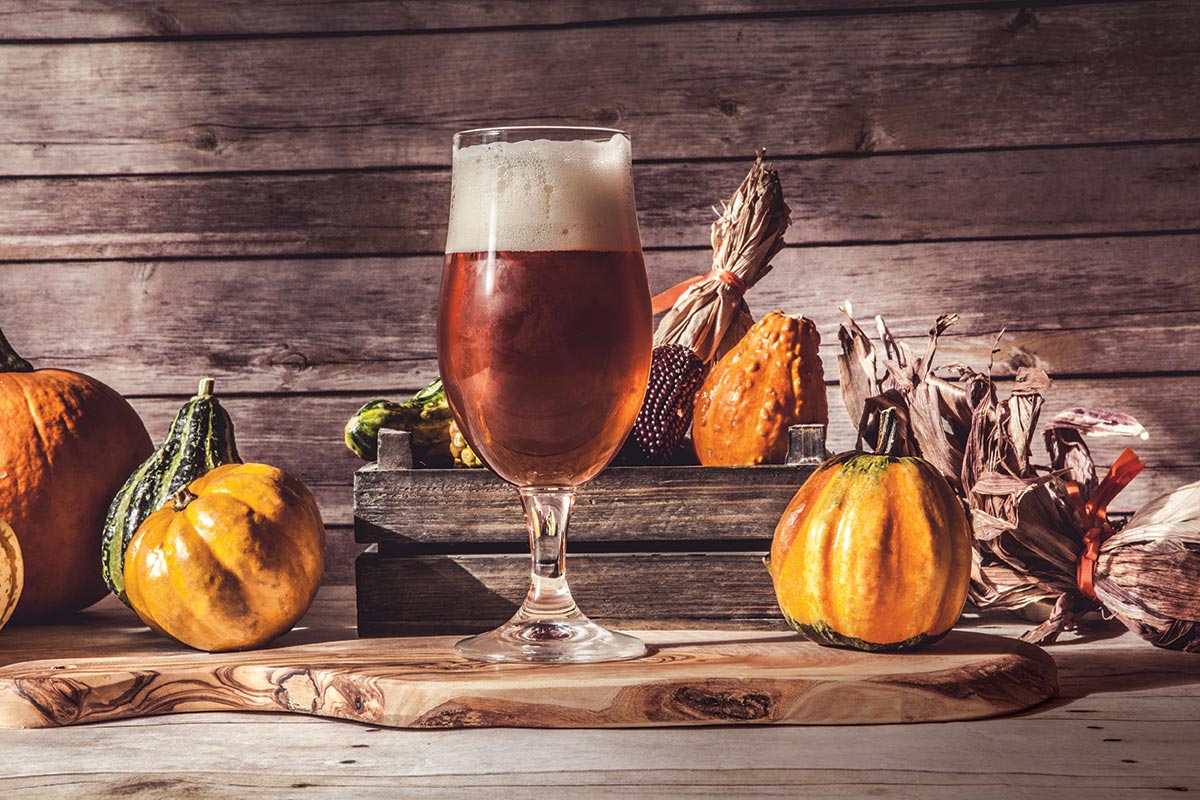 By Len Panaggio
November is a wild month. It is smack in the middle of "OND" (October-November-December), a critical time of year for suppliers, and in many cases, it is make-or-break time for their bottom line. As we approach the end of the year, retailers work hard to move product for the upcoming holiday season. In the restaurant and beverage industry, business tends to be sporadic, with a few exceptions, including Thanksgiving weekend, Christmas week, and New Year's Eve and Day.
As an operator, what can you expect? Suppliers will be visiting you with significant discounts, and for those of you that can afford it, it is a wonderful buying opportunity to purchase some holiday-specific product. I anticipate enticements – especially for sparkling wines – as the celebration of the holidays warrant it and the economy is strong.
If you're open on Thanksgiving or New Year's Eve and serving a traditional meal, wines should be at the forefront of your buying. Beyond white and red varietals, I would suggest sparkling rosé. It has many of the fruit aromas and flavors to accompany this holiday food, as well as the always necessary acidity to cut through the fattiness of holiday food and the bubbles to scrub the palate clean. If sparkling rosé doesn't quite fit your clientele, pinot noir and gewürztraminer work very well and are wonderful celebratory wines.
As for beer options, the Thanksgiving feast is your last chance to deplete your Oktoberfest stock. If yours are already gone, amber ale will pair very well with a traditional turkey dinner. Of course, you could go the obvious route and bring in pumpkin beer. With spices of clove, cinnamon, nutmeg and allspice, it's a perfect flavor complement for most holiday meals.
The spirit category is certainly robust for the holidays, and while there are too many offerings to write about, I'll focus on a fitting seasonal offering … apple brandy. When thinking of dessert and a digestif, there is a good chance that apple pie is on the menu and this is a perfect counterpart. Apple brandy can also be used as an added ingredient to many other desserts.
Laird's Applejack, made since 1698 in New Jersey, is one of the oldest distilleries in the country. With the revival of retro drinks, Laird's has nice appeal. The Jack Rose cocktail and the Pink Lady immediately come to mind, and boomers will recall them fondly. When I started in the business many moons ago, this brandy was a staple at restaurants and bars.
While Laird's is a mainstream apple brandy found in mostly non-white-tablecloth restaurants, there are more elevated options like Calvados, a region in France known for its apple and apple-pear brandy. The price of Calvados is similar to Cognac, but well worth it. I usually choose Busnel, Daron or Boulard. Calvados comes in tiers, as does Laird's, so choose wisely.
In summary, it is an interesting and exciting month for retailers and a bit of a challenge for restaurants. In addition to the main holidays, think about Veteran's Day, which provides a three-day holiday. More and more operators have chosen to offer discounts and incentives to active military and veterans – an appropriate and smart business decision in what is typically a slow month.
As we enter the middle of OND, restaurateurs need to make smart buys, offer creative drinks, prepare for private parties and market wisely to provide customers with great options, incentives and reasons to celebrate all season long.
We all have much to be thankful for – wishing you all a Happy Thanksgiving!
Len Panaggio's career in food and wine spans more than three decades as an owner and as a beverage director at some of the top restaurants in Rhode Island. Currently a hospitality consultant, Len is a graduate of the University of Rhode Island and has attended the Culinary Institute of America Master Sommelier program and the Sterling School of Service and Hospitality.