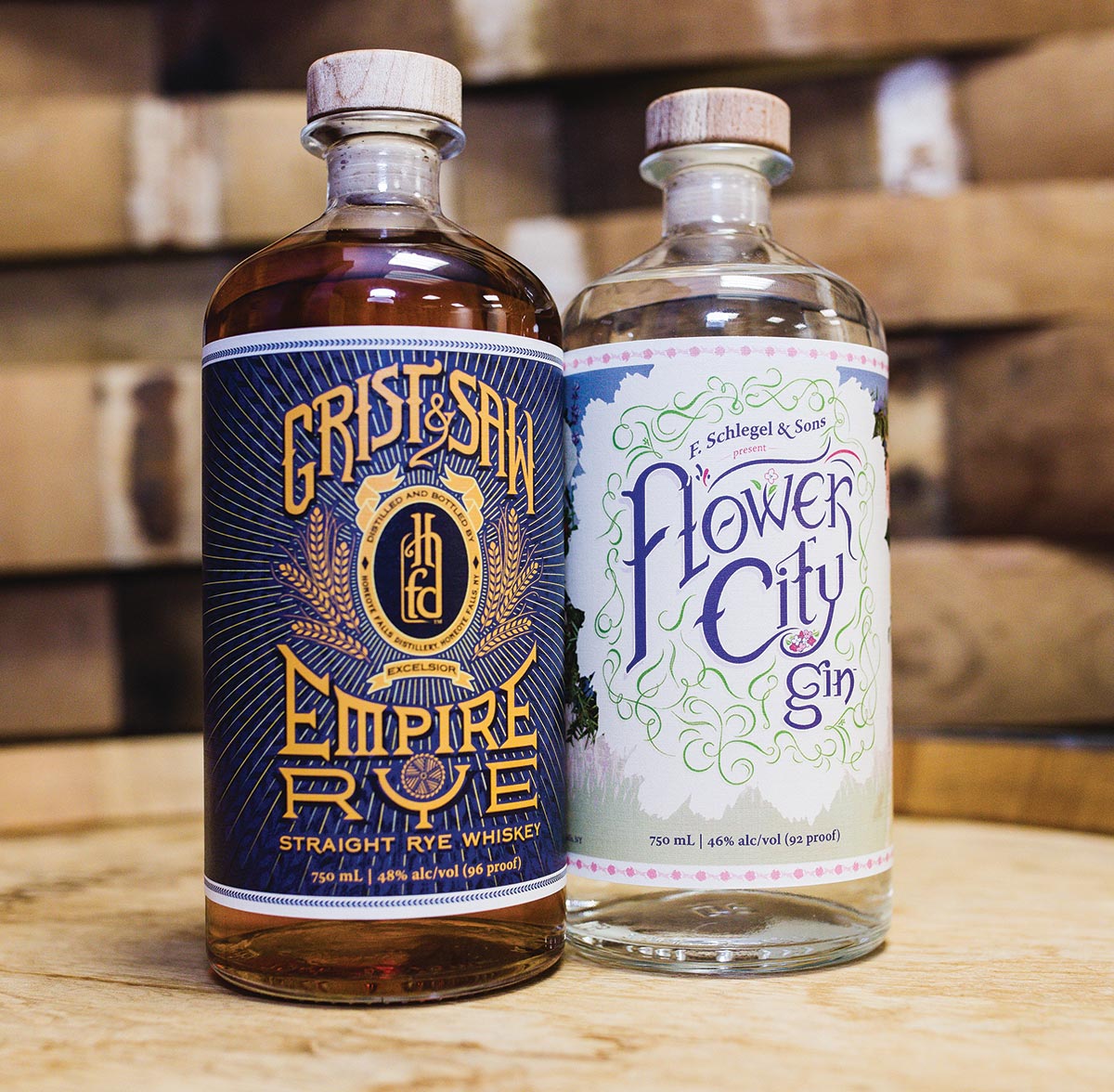 Connecticut Distributors, Inc. (CDI), launched new Bacardi and Honeoye Falls Distillery expressions during a March sales meeting presentation. Bacardi Lime Flavored Rum is a blend of Bacardi white rums, including aged rums, that provide the light base, followed by a charcoal filtration process and fresh lime essences. Also launched were two expressions from New York's Honeoye Falls Distillery: Flower City Gin and Grist & Saw Empire Rye.
Paul Puhalla, Director of Business Development, CDI; Kelly Scofield, Business Manager, CDI; Steve Drew, CT State Manager, Bacardi USA; John Parke, President, CDI; and Steve Slota, Considine Division Manager, CDI.
Bacardi Lime is blended for an intense fruit flavor, with aromas of lime zest and natural bright citrus notes. Mix with cranberry juice, lemonade or soda to create a refreshing cocktail.
Made by New York's Honeoye Falls Distillery, Empire Rye is 85% rye and 15% malted barley, offering cedar, tobacco and butterscotch on the nose, with spicy honey and pear flavors on the finish, trailing with oak and nut. Flower City Gin pays homage to the history of Rochester's storied flower nursery business, using a juniper profile with a sweet floral character.