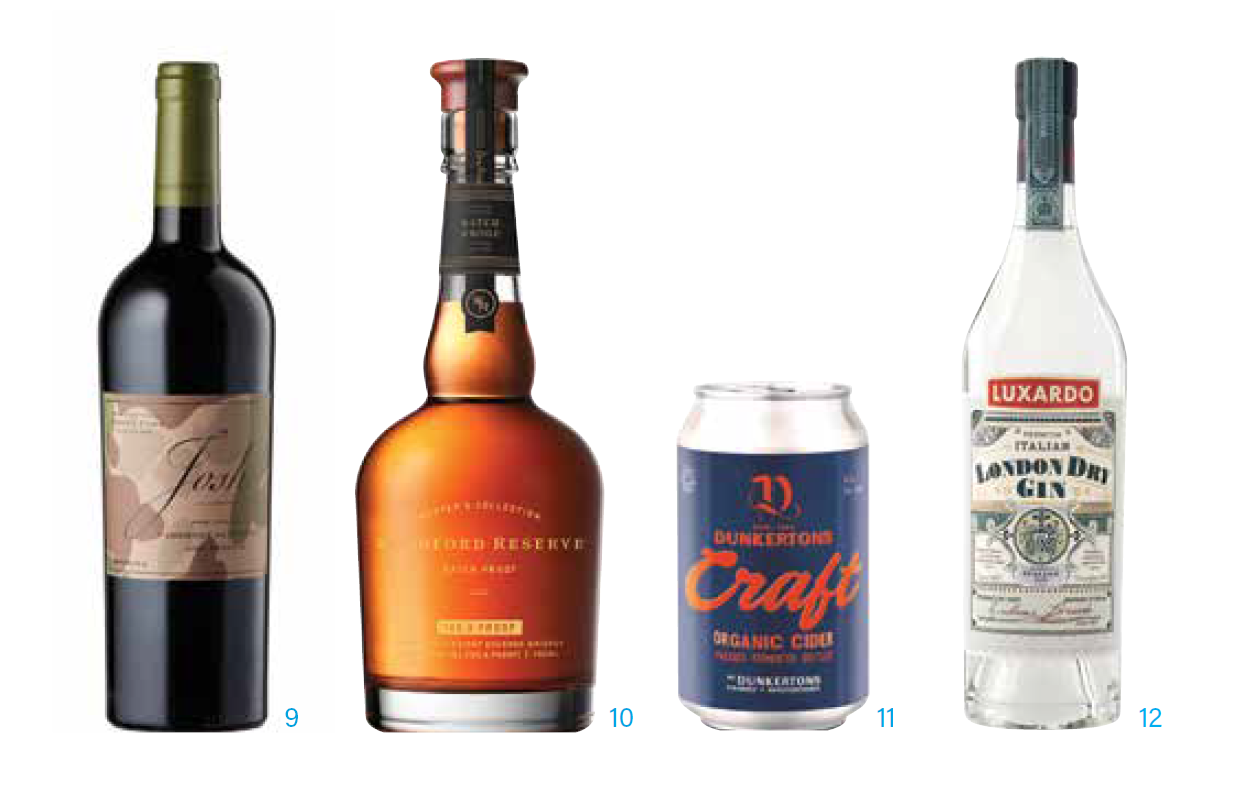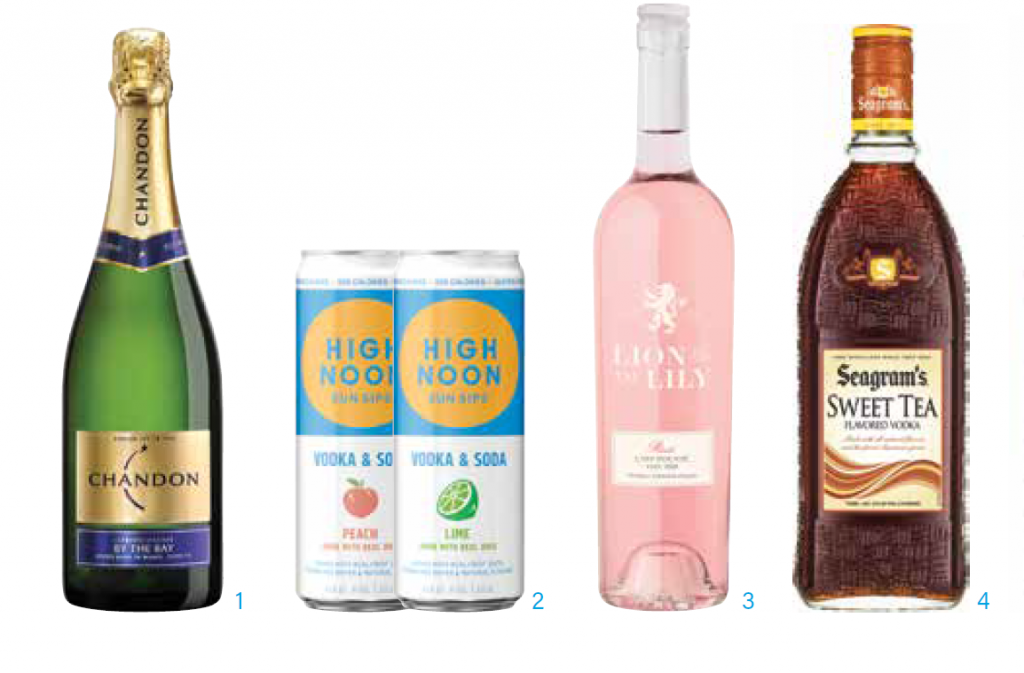 1. Chandon 'By the Bay' Carneros Sparkling Wine
Chandon is launching a reserve blanc de blancs called By The Bay. A blend of 92% Chardonnay and 8% Pinot Blanc, the wine is made with fruit grown primarily at Chandon's Carneros estate vineyard and pays homage to its proximity to the San Pablo Bay. By The Bay spent 42 months on the lees; winemaker Pauline Lhote aged 15% of the blend in French oak to add a subtle toastiness and complexity.
SRP: $29.50
chandon.com
2. High Noon Hard Seltzer: Lime & Peach
E. & J. Gallo's High Noon Hard Seltzer has added two new flavors made with real fruit: Lime and Peach. The pair is both summery and strategic—lime is currently the #3 top flavor in the hard seltzer category, and peach is a leading vodka flavor but rarely seen among seltzers. High Noon is also offering a variety 8-pack starting in June, and recently announced an innovative media partnership with Barstool Sports. 100 calories; 4.5 %ABV.
SRP: $9.99/4-pack (12oz cans); $18.99/8-pack
highnoonspirits.com
3. Lion and the Lilly Rosé
In 1974 a handful of wine producers from Bordeaux came together to create Les Vignerons de Tutiac, the first French independent producer of AOP (Appellation d'Origine Protégée) wine. Inspired by the coat of arms of Bordeaux which embodies strength, beauty, and the preservation of nature, they created Lion and the Lily, a consumer-friendly Merlot-based rosé with an elegant Vinolok glass closure. Aimed at any-occasion enjoyment, and millennials.
SRP: $14.99
enovationbrands.com
4. Seagram's Sweet Tea Vodka
Seagram's has released a new and improved recipe and label for Seagram's Sweet Tea Vodka. The updated expression is lighter in color and is made using all-natural flavors as well as 20% less sugar. The new formula has a well-balanced black iced tea taste with hints of honey and caramel. Designed to be mixed in cocktails, sipped neat, or over ice; 70 proof. The refreshed label is consistent with the full Seagram's line-up.
SRP: $9.99/750ml; $14.99/1L; $17.99/1.75L
seagramsvodka.com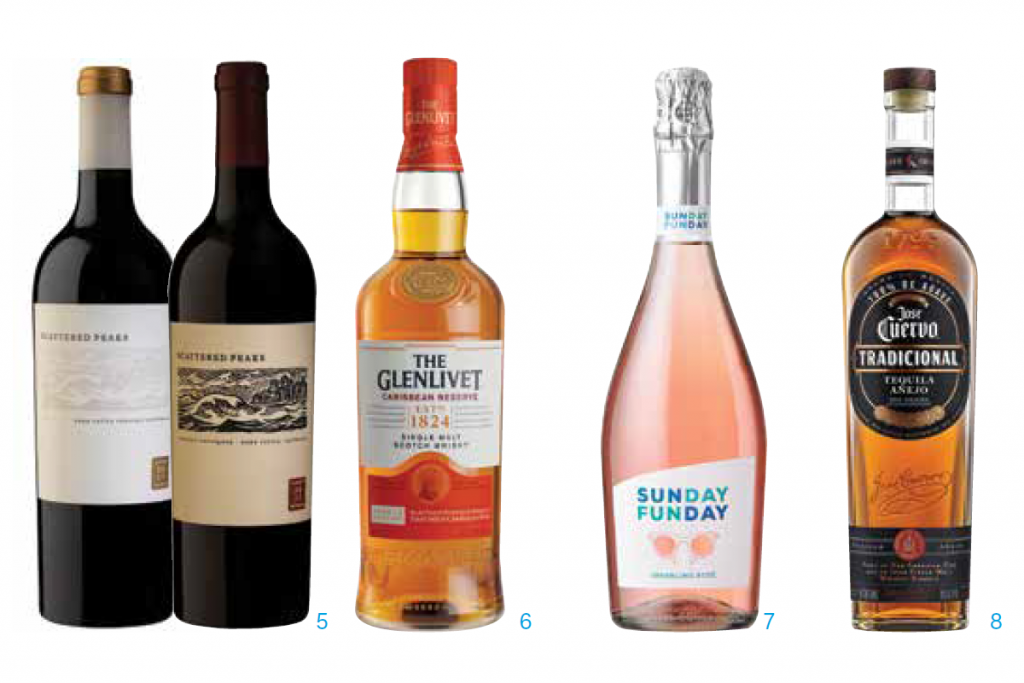 5. Scattered Peaks Napa Valley Cabernet Sauvignons
Napa Valley winemaker Joel Aiken, known for decades of work at Beaulieu Vineyard, has released his first bottlings under Purple Wine + Spirits' Scattered Peaks label. Both are 100% Cabernet Sauvignon, blended from prime sites and aged in French oak barrels. The 'Small Lot' fruit from Morisoli Vineyard in Rutherford and Sage Ridge Vineyard south of Howell Mountain was harvested just prior to the wildfires of 2017.
SRP: Napa Valley $40; Small Lot $125
purplewinespirits.com
6. The Glenlivet 'Caribbean Reserve' Single Malt Scotch
The Glenlivet has launched Caribbean Reserve, a non-aged single malt Scotch whisky expression finished in ex-Caribbean rum barrels. A clear break from Scotch-making tradition, the new blend o"ffers a sweet and smooth taste with caramel to"ffee notes followed by tropical fruits, honey, and cinnamon. Can be enjoyed neat, on the rocks, topped with coconut water, or mixed in a craft cocktail like a Mai Tai. 80 proof.
SRP: $34.99
theglenlivet.com
7. Sunday Funday Sparkling Rosé
Reckless Love Wines, which introduced Sunday Funday Sauvignon Blanc in 2018, has launched its buddy: Sunday Funday Sparkling Rosé. Presenting itself as a "prime sunshine wine," the bottle features a peek-a-boo label with a pink sunglasses showcasing the wine's vivid pink hue. Sourced from Italy, the sparkling rosé is fruit-forward with a splash of sweetness on the palate. Reckless Love Wines are marketed nationally by WX Brands.
SRP: $11.99
wxbrands.com
8. Jose Cuervo Tradicional Añejo Tequila
Jose Cuervo Tradicional is introducing its first añejo tequila: Tradicional Añejo, which borrows from Irish whiskey's craft. Made with the original Cuervo family recipe from 1795, Tradicional Añejo is matured for 12+ months in new American oak barrels, then finished for up to four months in Irish single malt whiskey barrels, to create a unique and complex tequila. Can be enjoyed neat, on the rocks, in classic tequila drinks, or in variations of whiskey cocktails. 80 proof.
SRP: $32.99
cuervo.com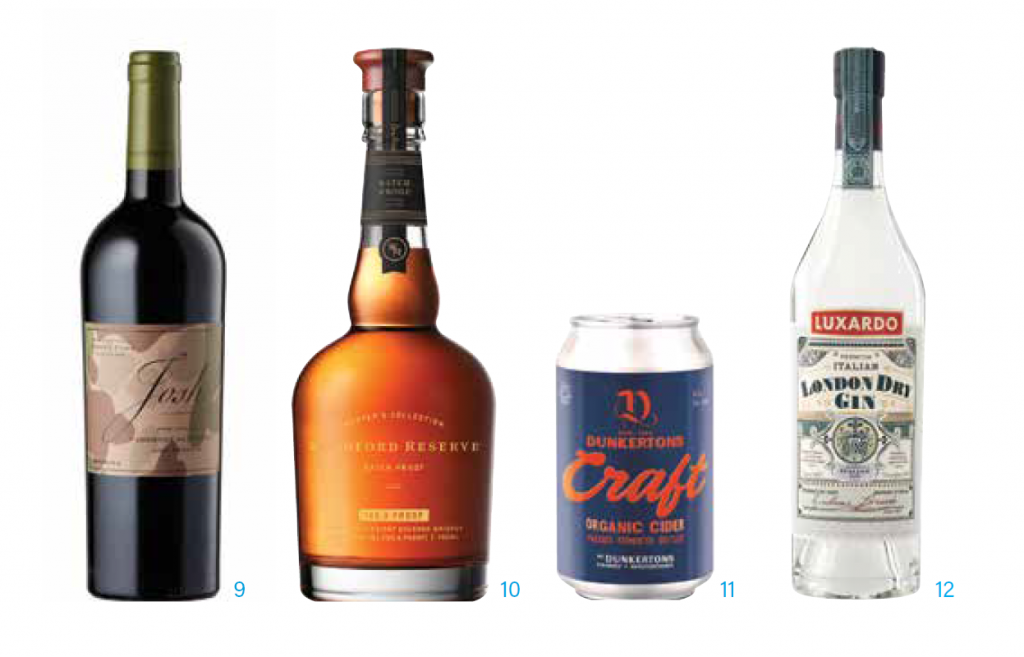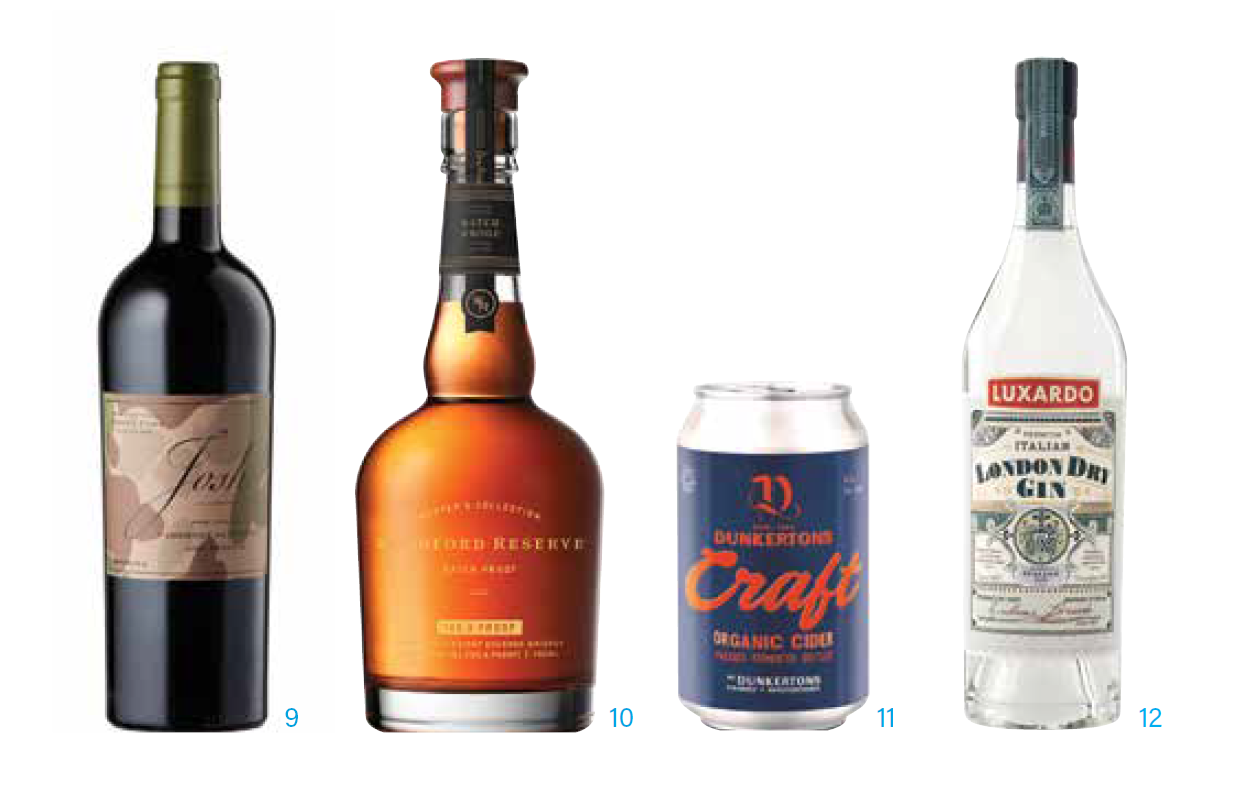 9. Josh Cellars Lodi Reserve
Back for a second edition, Josh Cellars Cabernet Sauvignon Lodi Reserve wears a unique "camo" label honoring American service men and women—the same pattern Josh Cellars founder Joseph Carr's father Josh wore in the U.S Army during the 1950s. For every bottle sold of this limited-time release, Deutsch Family Wine & Spirits will donate $1 to Operation Gratitude, a leading nonprofit that sends care packages and letters of thanks to troops stationed abroad.
SRP: $20
deutschfamily.com | joshcellars.com
10. Woodford Reserve 'Batch Proof 123.6' Bourbon
Woodford Reserve has released its annual limited-edition, high-proof Batch Proof, bottled at 123.6 proof, as part of the annual Master's Collection series celebrating Master Distiller Chris Morris' vision and Woodford Reserve's commitment to innovation. By the distillery's proprietary process, barrels are batched and then bottled at actual proof—intensifying Woodford Reserve's trademark flavor range of sweet vanilla and toasted oak. This year's edition follows 2019's acclaimed Batch Proof 123.3.
SRP: $129.99
woodfordreserve.com
11. Dunkertons Organic 'Craft' Cider Cans
Winesellers Ltd., already an early entrant in canned wine with Tiamo, is introducing Dunkertons Organic 'Craft' Cider in 330ml cans. The cidery, set in the ancient parish of Pembridge in the English countryside, is celebrating its 40th birthday in 2020. The organic 'Craft' cider incorporates deep apple flavor with a balance of sweetness, acidity and tannins; and its lower (5%) ABV aims to appeal to a wider range of today's cider drinkers.
SRP: $ 14.99/four-pack (330ml)
winesellersltd.com | dunkertonscider.co.uk
12. Luxardo London Dry Gin
Known widely for its marasca cherry products, including Maraschino Liqueur and Maraschino Cherries, Italy's Luxardo—now in its sixth generation—is introducingits first clear spirit to the U.S.: Luxardo London Dry Gin, a juniper-forward expression that follows an ancestral recipe dating back to 1833, only 11 years after the distillery's founding in Zara, Dalmatia. Its nine botanicals include juniper, coriander, licorice, cinchona, cinnamon, and bitter orange; 86 proof.
SRP: $35
luxardo.com | hotalingandco.com