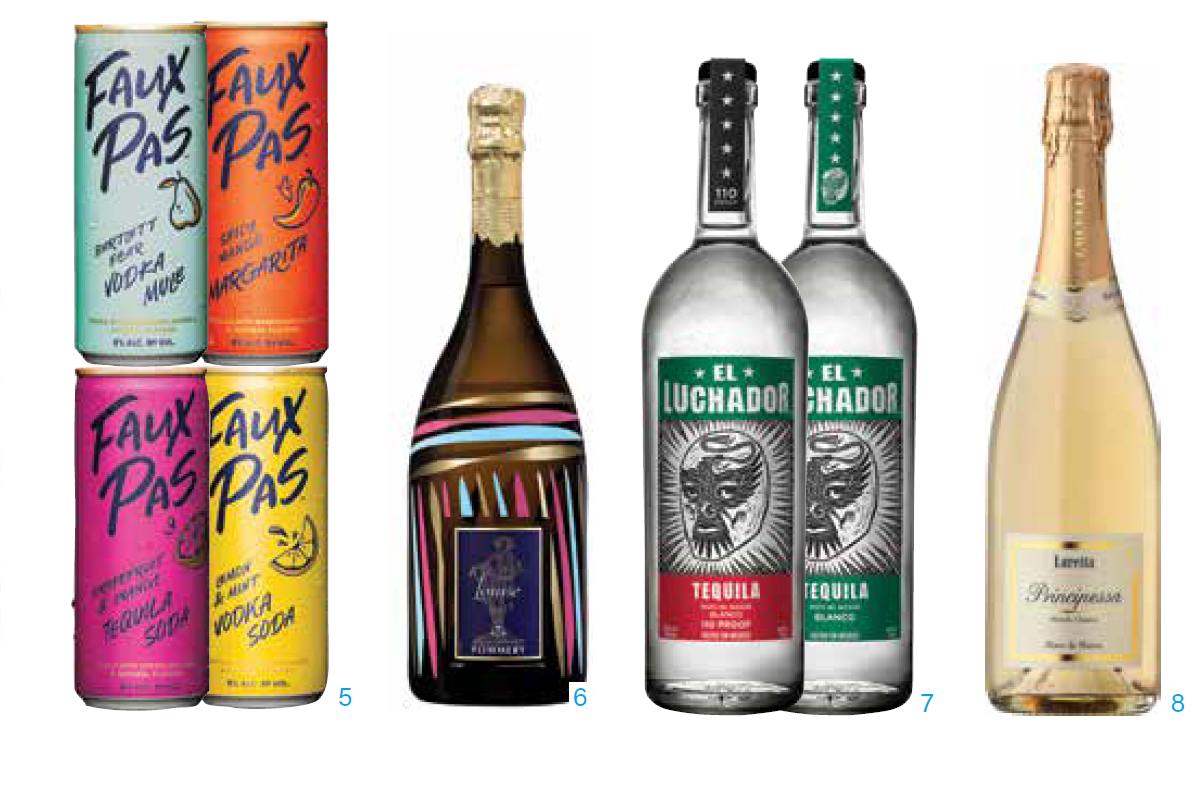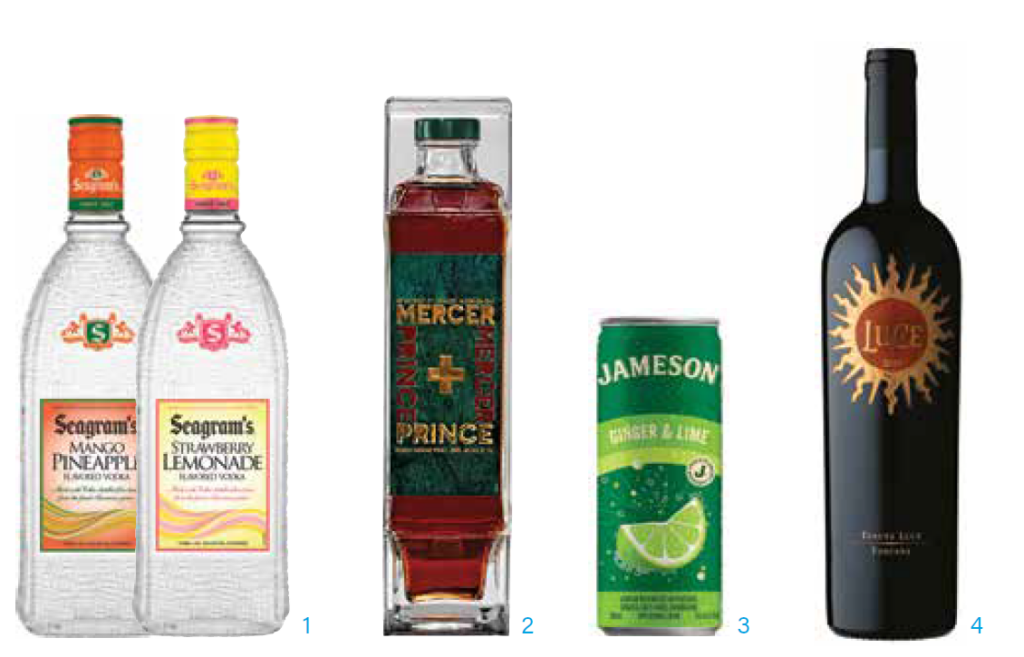 1. Seagram's Vodka
Seagram's Vodka, distilled five times from American grain, has added two new, summery flavors to its lineup. Seagram's Strawberry Lemonade Vodka can easily be mixed with sparkling water and lemonade for a refreshing tipple, and the tropical Seagram's Mango Pineapple Vodka is ideal on the rocks or blended with fruit juice.
SRP: $12.99 per 750-ml bottle
seagramsvodka.com
2. Mercer + Prince Canadian Whisky
Musical artist and record producer A$AP Rocky has joined forces with Global Brand Equities and E. & J. Gallo to create Mercer + Prince, a blended Canadian whisky. Aged over four years in former bourbon barrels and bolstered by Japanese Mizunara oak, the whisky is rife with notes of dark caramel, vanilla, baked apple, and cinnamon. A$AP Rocky, also renowned for his sense of style, designed a functional yet artful bottle flanked by two cups that can sit horizontally or vertically on bars and tables.
SRP: $29.99 per 750-ml bottle
mercerandprince.com
3. Jameson Ginger & Lime
A premium carbonated cocktail in a can, Jameson Ginger & Lime marks the triple distilled Irish whiskey brand's first foray into the U.S. ready-to-drink market. Following the recent debut of Jameson Orange, the on-the-go libation is made with natural ginger and lime flavors and has a 6% ABV.
SRP:$14.99 per four-pack of 12-oz. cans
jamesonwhiskey.com
4. LUCE 2019
Luce wine estate, the brand from Robert Mondavi and the Frescobaldi family, is located in Tenuta Luce's Val d'Orcia Natural Park, in Montalcino, Italy. Its Luce 2019, a blend of Sangiovese and Merlot, is now available stateside. Aged for a minimum of 24 months in barriques following a 22-day maceration on the skins, the Super Tuscan wine opens with a bouquet of violet, rose petal, and wild raspberry.
SRP: $130 per 750-ml bottle
lucedellavite.com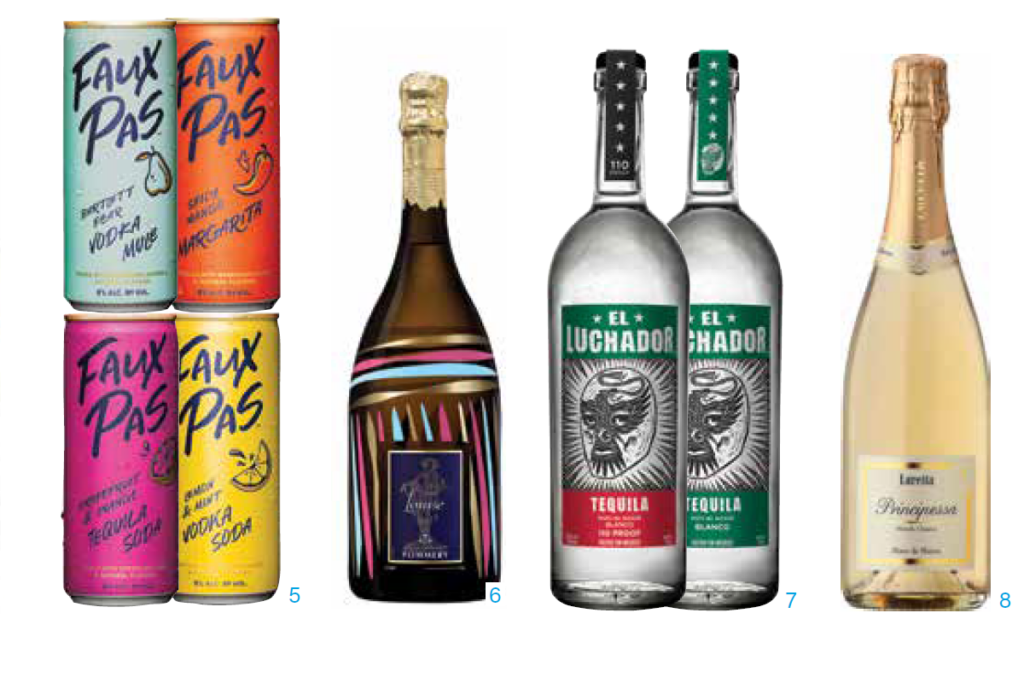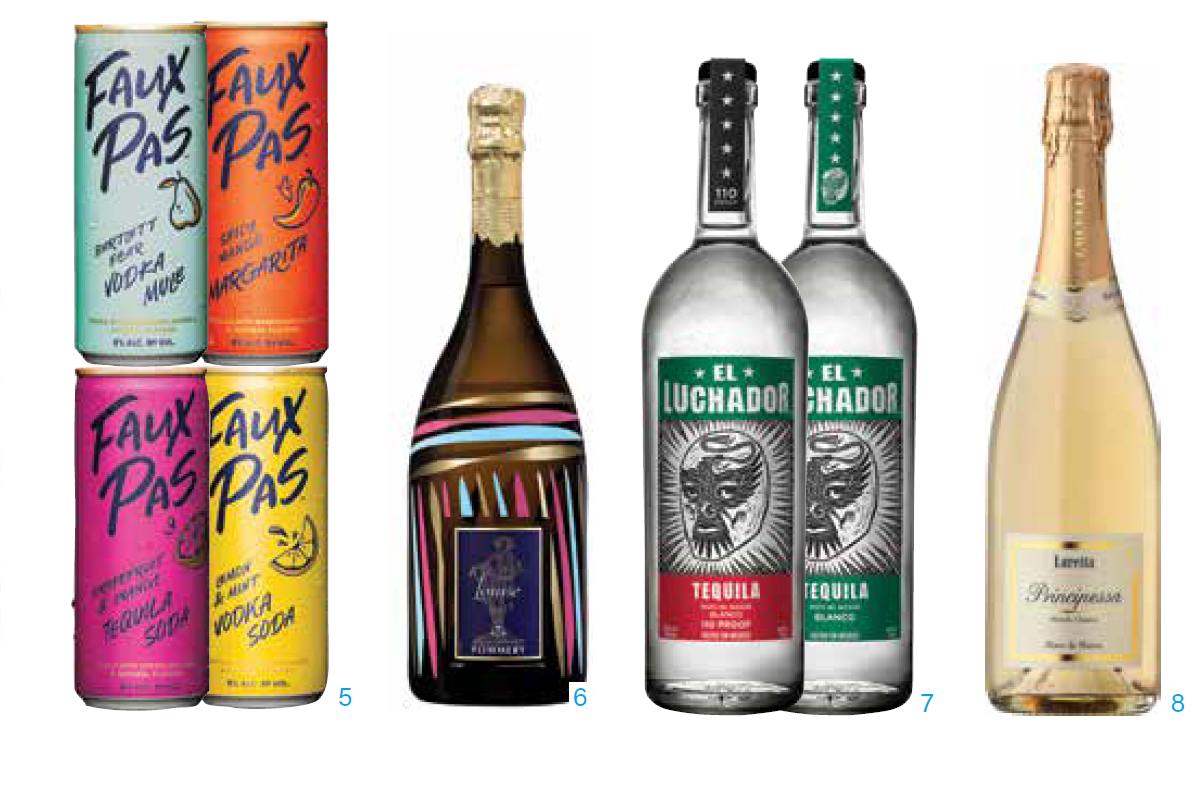 5. Faux Pas Canned Cocktails
A new entrant into the booming ready-to-drink category, Faux Pas comes from women-owned media company Betches, in collaboration with Spirit of Gallo. The canned cocktails will debut with four flavors: Grapefruit & Orange Tequila Soda, Lemon & Mint Vodka Soda, Bartlett Pear Vodka Mule, and Spicy Mango Margarita. Each one includes real vodka or tequila and no artificial flavors. Faux Pas cocktails are gluten-free and sit at 8% ABV.
SRP: $12.99 per four-pack of 250-ml cans
fauxpascocktails.com
6. Champagne Pommery Cuvée Louise 2005
Showcasing three different terroirs—Aÿ, Avize, and Cramant—Champagne Pommery's Cuvée Louise 2005 possesses minerality and complexity, defined by delicate bubbles and floral and buttery notes that morph into spicy vanilla and toasted hazelnuts.
SRP: $224.99 per 750-ml bottle
champagnepommery.com
7. El Luchador Tequila
David Ravandi, founder of 123 Organic Tequila, has relaunched the lucha libre-inspired El Luchador Tequila with a quartet of both cocktail-friendly and sipping varieties. The collection comprises the El Luchador Blanco Tequila (SRP: $39.99), El Luchador Reposado Tequila (SRP: $44.99), the 110-proof El Luchador Distill-Proof Blanco Tequila (SRP: $49.99), and the forthcoming El Luchador Añejo Tequila, all sprung from Blue Weber agave grown in the highlands of Los Altos.
SRP: $39.99 to $49.99 per 750-ml bottle
elluchadortequila.com
8. Luretta Principessa
In Emilia-Romagna's Colli Piacentini region, Luretta, led by second-generation owner Lucio Salamini, produces sustainable wines like the Principessa. A sparkling, brut Chardonnay made in the metodo classico, it's aged on the lees between 18 and 24 months and exhibits a bright, floral freshness.
SRP: $25.99 per 750-ml bottle
luretta.com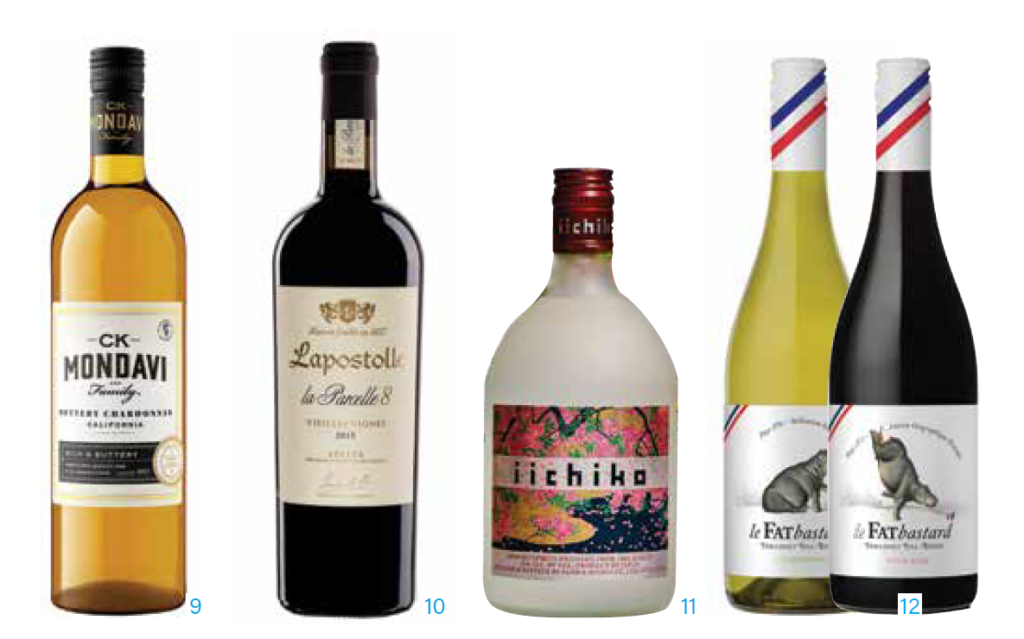 9. CK Mondavi and Family Buttery Chardonnay 2021
In contrast to its crisp, apple- and pear flavored original Chardonnay, sustainable Napa wine producer CK Mondavi and Family's Buttery Chardonnay 2021 is rich and full-bodied. After undergoing both malolactic fermentation and a jolt of oak, it conjures layers of vanilla, buttercream, maple, and brown sugar. When perfectly chilled, the bottle's thermochromic label transforms from cream to yellow.
SRP: $6.99 per 750-ml bottle
ckmondavi.com
10. LaPostolle La Parcelle 8 2015
Lapostolle, the Chilean winery grounded in French tradition, has unveiled La Parcelle 8, a single-vineyard Cabernet Sauvignon from the Apalta Valley. Named for the vineyard block of well-preserved, ungrafted Cabernet Sauvignon vines growing from pre-phylloxera rootstock, the wine was matured for 26 months in new French oak before spending additional time in the bottle prior to release. The inaugural 2015 vintage combines velvety tannins with berry, chocolate, and spice on the palate.
SRP: $125 per 750-ml bottle
lapostollewines.com
11. Iichiko Shochu Hana Label
To celebrate spring's bountiful cherry blossoms—and Japanese heritage—shochu brand iichiko has rolled out its limited-edition HANA label. Evoking the colorful sakura season, the custom bottle is filled with the light, food-friendly iichiko Silhouette, redolent of rice, white peach, and golden plum. Like the full-flavored iichiko Saiten, it's made on the island of Kyushu with iron-free water filtered through 1,000 feet of volcanic rock.
SRP: $23 per 750-ml bottle
iichiko.com
12. Fat Bastard Wines
French wine brand Le FAT Bastard, founded by Thierry Boudinaud and Guy Anderson, introduces two expressions flaunting updated labels. Hints of vanilla shine in FAT Bastard Chardonnay 2020, while FAT Bastard Pinot Noir 2020 pairs soft tannins with strawberry, raspberry, and cherry aromatics.
SRP: $13 per 750-ml bottle
fatbastard.com