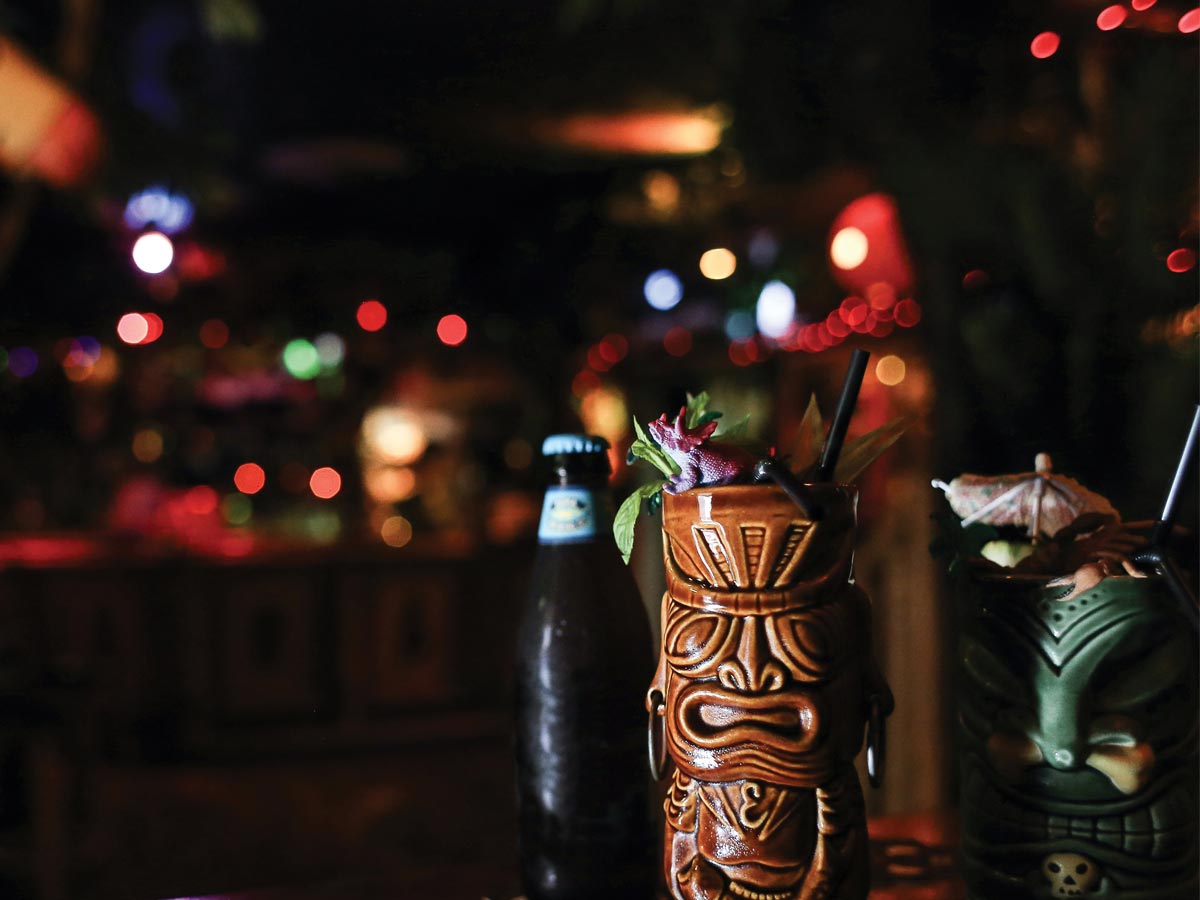 By Len Panaggio
The igloos and yurts are being put into storage as we prepare for the summer season, one of the busiest times in the Northeast! As the weather turns warmer and people's dispositions turn sunnier, there are more than a few encouraging signs for our industry. The restaurants that hibernate during the winter months are reopening, patio/al fresco dining is being set up, outside bars are getting cleaned up and ready for what is in store, and the expansion of outdoor dining for those restaurants that didn't have it prior to COVID-19, but do now, are setting up their spaces.
May is traditionally the transition month from winter to summer, as there is much going on: Mother's Day, graduations, Memorial Day weekend (the unofficial start of summer), and of course, beaches opening! There is truly so much to look forward to.
The latest beverage trend just in time for the warmer weather: Tiki drinks. Those cocktails were popular from the '30s to the '70s, but lost their audience only again to be found in more recent years. A few survived to become beach vacation staples, like the Painkiller, but most just aren't being asked for these days. That is changing. Over the past few years, we have witnessed an uptick in retro cocktails like Negronis, the Old Fashioned, Salty Dog, French 75, Sangria and Manhattans, to name a few. What's old will inevitably be in vogue again!
Most of the ingredients to make Tiki drinks are already on your bar. First and foremost is the base alcohol, which is rum. For me, basic rum is Bacardi Silver, a dry Puerto Rican rum that is readily available and utilitarian. Then, you might want to consider a Planter's Punch, which is made with Meyers's Rum Original Dark from Jamaica. Mt. Gay Eclipse from Barbados is obligatory in Rhode Island, the favorite rum of the sailing community. I also encourage you all to give thought to having Pusser's Royal Navy Rum, which is a blend of several stills from Trinidad and Guyana. It is the base rum for the aforementioned Painkiller. There are many more rums to choose from, so choose wisely.
Juices and fruity liquors are also an integral part of Tiki drinks, and you probably already stock all of them: lime, lemon, orange, grapefruit and pineapple, as well as simple syrup, orgeat syrup, grenadine, Triple Sec, falernum and cream of coconut. Spices are also an integral aspect of the recipe, and you'll need bitters and nutmeg.
Two Tiki drinks you'll never go wrong with are a Mai Tai and Piña Colada, but there are many great drinks to consider adding: Dark 'n' Stormy, Hurricane, Daiquiri and Zombie. I would also suggest adding a Caipirinha which is made with cachaça (Brazilian rum), lime and sugar – similar but very different from a Mojito – which is made with rum, mint and sugar. A great cachaça is Soul Premium cachaça, which happens to be headquartered in Rhode Island.
In addition, as more and more spirits are turning to sipping drinks (think whiskey and tequila), also consider high-end rum for sipping, as well. I'd suggest Ron Zacapa from Guatemala, Rhum Barbancourt from Haiti and Rhum Clement from Martinique. All are smooth and perfect for sipping on an Adirondack chair overlooking the water on a warm summer day.
As we move toward the summer, consider being ahead of the curve and start incorporating a fun Tiki drink list. I truly believe the time is now and you'll surprise and delight your guests, who are constantly looking for their next great cocktail to enjoy.
Len Panaggio's career in food and wine spans more than three decades as an owner and as a beverage director at some of the top restaurants in Rhode Island. Currently a hospitality consultant, Len is a graduate of the University of Rhode Island and has attended the Culinary Institute of America Master Sommelier program and the Sterling School of Service and Hospitality.