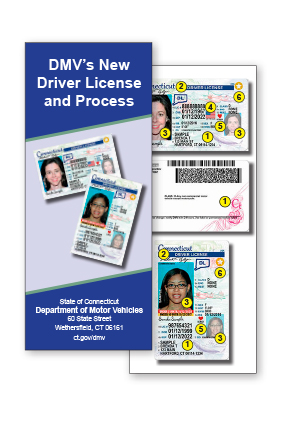 By Jerry Farrell, Jr.
"Carding" is a process with which every Connecticut liquor licensee is familiar. While Connecticut law does not require a liquor seller or server to demand formal identification from a purchaser, such as a driver's license, a liquor licensee has to be sure that he or she only sells alcohol to individuals over the age of 21.
To verify a purchaser's age, the liquor licensee needs to have a policy and methodology to ask for and obtain proof of age. In most cases, the seller should ideally see the Connecticut driver's license of the purchaser before making the sale.
It is imperative, therefore, that Connecticut liquor licensees become familiar with recent changes to Department of Motor Vehicle practices regarding driver's licenses (see accompanying graphic).
The Department of Motor Vehicles no longer issues permanent driver's licenses on the spot, while the driver is physically present in the DMV offices. Instead, while at the DMV, the driver receives a temporary paper license. The temporary license is at the bottom of an 8 x 10-inch piece of paper, and the driver must cut the bottom part off and keep it in his wallet with the expiring driver's license. The paper tells the driver, "This temporary license is NOT VALID FOR IDENTIFICATION unless accompanied by your expiring CT card." The permanent, plastic driver's license is mailed to the driver within 20 days of their visit to DMV offices.
Under these circumstances, liquor licensees are now being presented with situations where prospective purchasers present expired permanent plastic driver's licenses accompanied by temporary paper driver's licenses. In the class I teach on Alcohol Seller and Server training, see www.ctliquorlaweducation.com, I am already getting this as a frequently-asked question.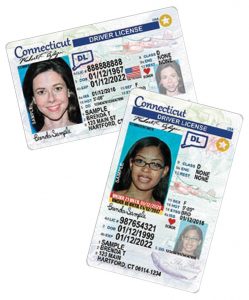 Knowing the efforts that some people will go to in creating false identification, it seems to me that these circumstances demand that the liquor licensee be especially wary and careful when presented with this situation. The expired permanent license needs to be scrutinized thoroughly, as it would be even had it not expired. And, the temporary paper license needs to be reviewed to make sure that it truly has the same information as the expired permanent license. While the old photo and the new photo will be different, do they both appear to be the person presenting them? Is the license number, signature, address, date of birth, height, gender and eye color the same on both documents?
Given the technology available today to edit and copy documents, I cannot stress enough that extreme care should be taken in accepting the temporary paper licenses. In the "good old days," underage kids used a pen to change a "1" to a "7."  Now, a color copier and a bit of computer skill can make anyone appear to be of age.
As in all cases, I tell licensees that if the identification does not feel comfortable, and they have ANY doubts about its authenticity, they are within their rights to refuse a sale. Even though it is an awkward situation, there may be many licensees who will feel uncomfortable about being asked to rely on expired permanent licenses accompanied by paper temporary licenses, and do refuse the sale.
It seems to me, while it is never an absolute solution, where the licensee feels comfortable about the authenticity of the identification, having the customer fill out an Age Statement Form, available on my website or the DCP site, would be well advised where the purchaser appears "age-questionable."
In addition to changing the driver's license process, and introducing this temporary paper license, Motor Vehicles also has redesigned the permanent driver's license.
As far as "carding" is concerned, three changes are important to those examining these documents. The background of the license has been reworked to add "iconic Connecticut symbols, intricate lines and patterns," in the words of the DMV. The header color and text more clearly indicate the license type. And there is a large primary portrait of the license holder along with a smaller ghost portrait of the person (see accompanying graphic).
All liquor licensees need to become familiar with these changes, so that they will be in a position, if ever challenged or questioned on the point, to say what they were looking for on the license, what they found, and why they accepted it as valid proof of age. As is often said of carding – don't just look at the license, really look at it, using a discerning eye and a questioning mind.
Too often, false identification is accepted because the seller or server is not engaged in the process. And yet, it is one of the most critical things you need to do to not end up before the Liquor Control Commission. So, to stay on your game, educate yourself on these new DMV changes so you are ready and engaged when making the sale.
This column is not intended to be legal advice; consult an attorney for answers to your specific questions and situation.
Jerry Farrell, Jr., is an attorney-at-law in private practice in Wallingford. He served as Commissioner of Consumer Protection and Chairperson of the Liquor Control Commission. Farrell represents clients in all three tiers of the industry. Through Connecticut Liquor Law Educational Services LLC, he offers a variety of instructional courses covering areas of interest to the industry. Contact him at jerry@ctliquorlaw.com.