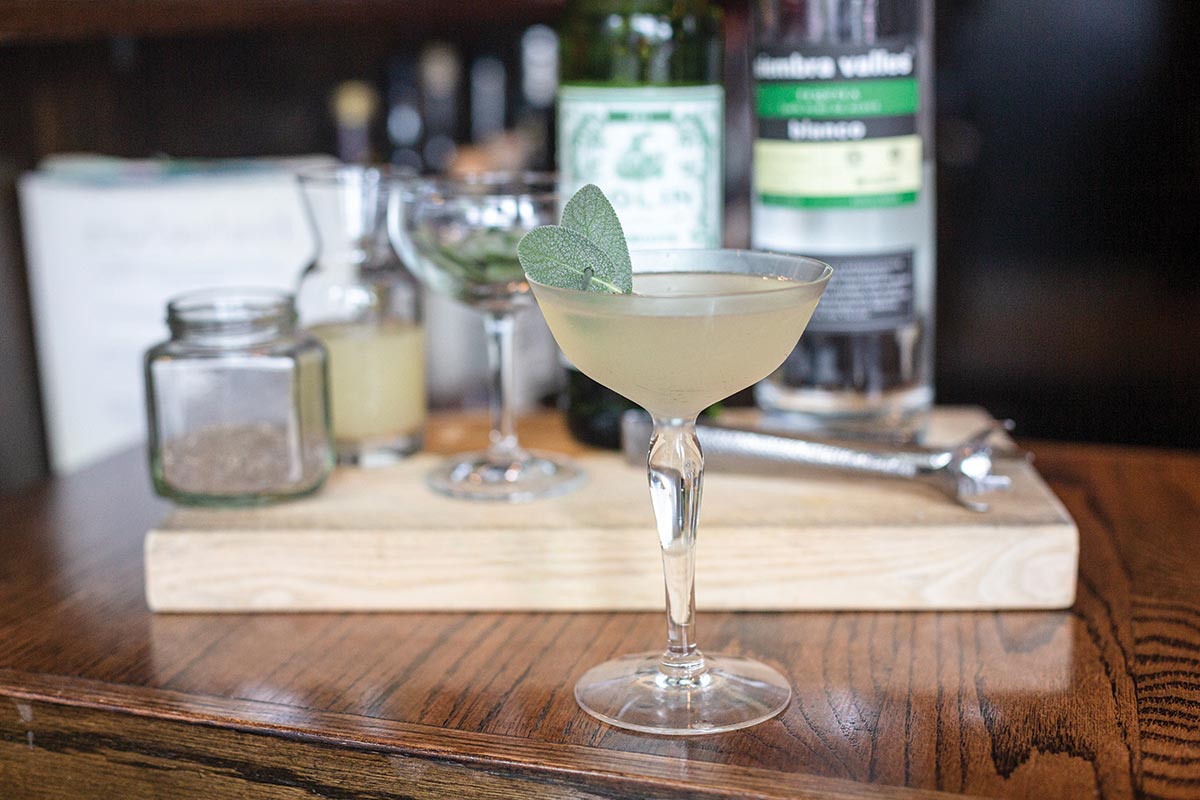 Nicks on Broadway
500 Broadway
Providence, RI
A Providence must-go for food and drinks on Federal Hill since opening in 2001, Nicks on Broadway, helmed by Owner and Executive Chef Derek Wagner, continues to offer its delicious take on modern American cuisine using fresh, seasonal Rhode Island-sourced ingredients. With its indoor dining room temporarily closed due to current COVID-19 concerns, Nicks is open for patio dining, takeout, curbside pickup and limited delivery service, giving guests access to its popular plates and brunches. A variety of beer by the bottle or glass includes many local craft selections, along with an upscale but accessible wine list. Seasonal craft cocktails, created by the Nicks bar team of Elizabeth Sawtelle and Alyssa Venuti, are also available to be sipped on the patio or to-go.
Bar Team: Elizabeth Sawtelle, Beverage Manager and Alyssa Venuti, Bartender
Cocktail: La Salvia
Ingredients:
» 2 oz. Sage-infused Siembra Valles Blanco Tequila
» .5 oz. Dolin Dry Vermouth de Chambéry
» .5 oz. Honey + black pepper syrup
» .5 oz. Fresh lemon juice
» Fresh sage, for garnish
Method: Combine all ingredients in a shaker, fill with ice and shake to combine. Strain into a cocktail coupe. Garnish with fresh sage.
How to make sage-infused tequila: Add fresh sage (approximately 20 leaves per 750-ml bottle) into the bottle of tequila. Allow it to infuse for at least one day prior to making the cocktail. Strain out leaves.
How to make honey + black pepper syrup: Thin honey with hot water until it is an easily pourable consistency. Add fresh cracked pepper and allow it to steep as it cools. It should be piquant but not overly spicy.
"The idea behind this cocktail stems from the beautiful herbs that are growing in the patio herb boxes at Nicks on Broadway," said Sawtelle.
"We wanted to use sage, as it evokes the autumnal spirit, without the heavy baking spices that often go along with it. To keep the cocktail light and clean, we chose tequila as the base spirit and added dry vermouth to highlight the herbal notes. Honey and black pepper were added to provide a bit of roundness and a hint of spice to create a sophisticated balance."