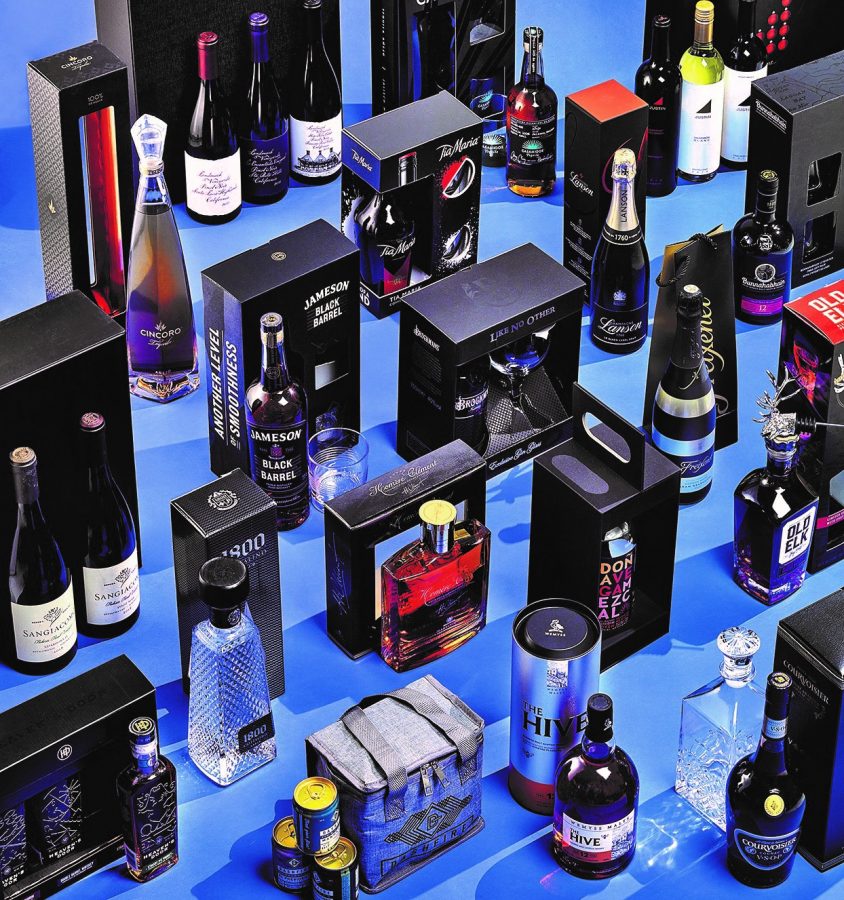 100

+ G

ift Ideas for the Buying Season
Text by Marlena Hoffman         
Photographs by Samuel Bristow
---
2020. What. A. Year. As if the tariffs on European imports early on weren't enough, the wine and spirits industry had to deal with coronavirus, forest fires, and restaurant closures as well. But the calendar is wasting no time, and we as an industry are now entering the holiday season—which is reason to celebrate!
Along with the annual influx of holiday trimmings, the retail sector typically enjoys an injection of Value Added Packs (VAPs) to help guide customers with their gift-giving. Granted, this year's "curbside pickup" culture may put a damper on retailers' intent to create storefront displays. And some may plan to put the gift-boxed sets behind plexiglass this year, but overall the the array of holiday offerings for 2020 will not disappoint.
As it has for decades, Beverage Media Group's Holiday Gift Guide serves as a reference point for festive offerings. From bubbly to bourbon, there are exactly 100 items featured in this year's round-up, and the added value is quite creative in many cases. 
A few tips for a successful selling season circa 2020:
Get virtual. Now more than ever, people are bound to check the internet first. Make sure you're utilizing available resources—an updated website with accurate holiday inventory and hours will go a long way—and consider using photos of VAPs for gifting promotions.
Use social media. Highlight your VAP offerings on Instagram and Facebook to attract buyers. The pictures don't need to be fancy, and they will help get across the message that your store is gift-oriented.
Safety first. It is still vital. Make sure safety protocol is being followed to keep customers feeling safe and your workforce healthy.
Smile! As people have been starved of social interactions this year, they'll respond positively to excellent customer service and a smile!
---