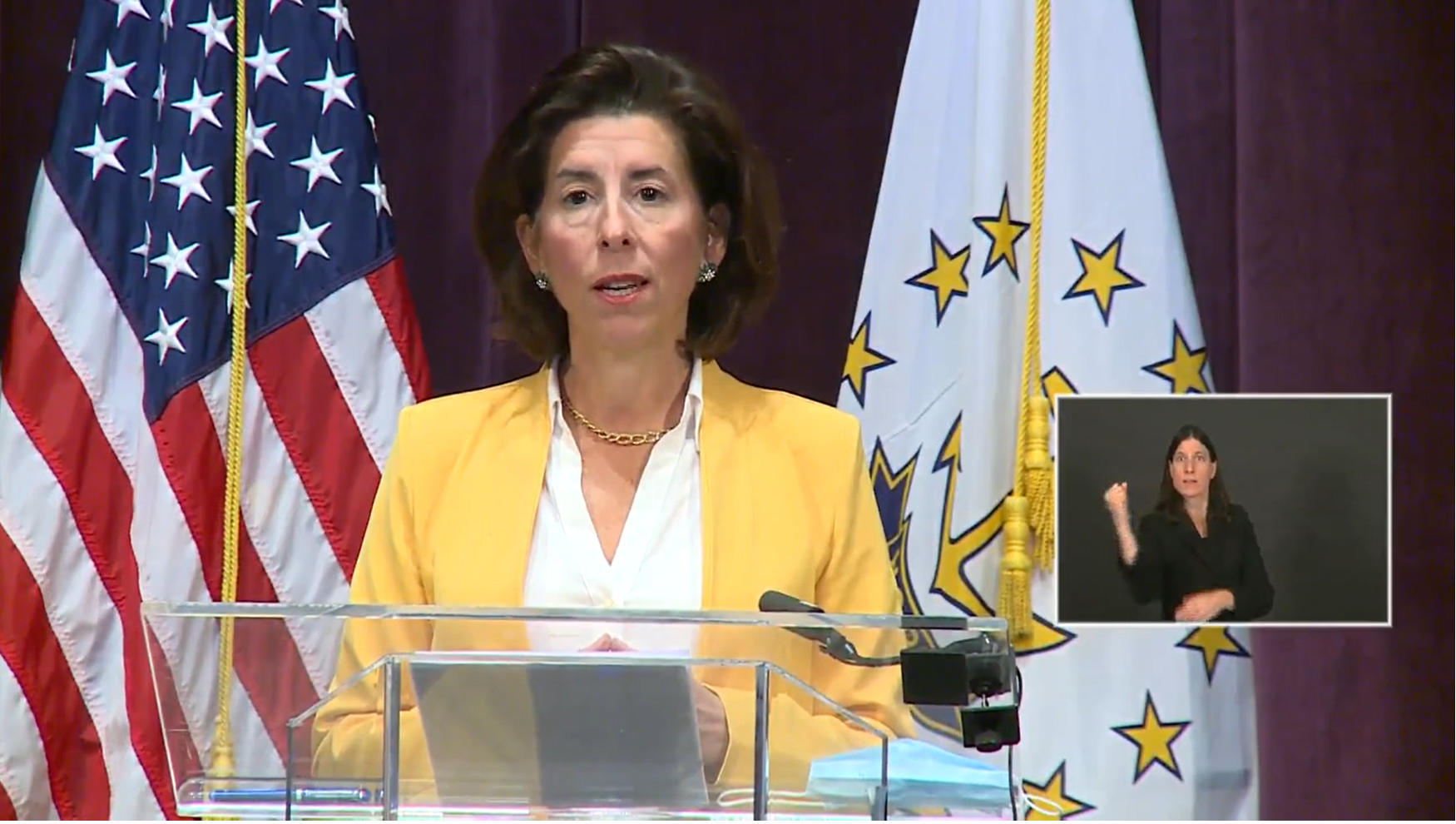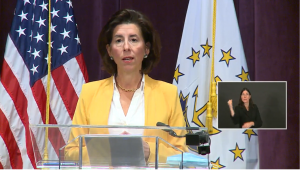 From Staff Reports
 In response to the continued increase in the number of COVID-19 cases in the state, Gov. Gina M. Raimondo announced a second set of restrictions for businesses, schools and individuals during a press conference on Nov. 5.
Following her announcement last week with a first set of updated guidelines and revisions to phase three of Rhode Island's reopening, the governor announced that this latest set of regulations is scheduled to go into effect for a two-week period beginning on Nov. 8. Raimondo stressed she was "trying to avoid broad-based shutdowns."
The seven measures are as follows:
A stay-at-home advisory for all residents, between the times of 10 p.m. to 5:00 a.m. on weeknights and between 10:30 p.m. and 5:00 a.m. on weekend nights.
Businesses, including restaurants*, bars, gyms, recreational facilities and personal services such as salons, are required to close by 10 p.m. on weeknights and 10:30 p.m. on weekends. *Businesses serving food do not have to be completely closed by those times but should stop serving guests by those times. Patrons are encouraged to keep their dining parties small, with no more than eight people allowed to be seated per table. Restaurants can continue to offer takeout or drive-thru after 10:30 p.m.
Entertainment venues such as movie theaters and performing arts centers must cap the number of people allowed inside at 50% capacity, with a maximum of 125 people allowed indoors, and 66% capacity, with a maximum of 150 people allowed outdoors.
Formal catered events, including events at restaurants, are capped at 25 people indoors and 75 people outdoors. Previously scheduled events such as weddings may be exempt through a waiver.
The capacity of people allowed in "big box" retail spaces has been reduced to phase two levels: One person is allowed per 150 square feet.
State businesses have been asked to cancel any nonessential work travel.
State residents are being encouraged to wear masks at all times when in close contact with anyone outside their household.
Raimondo urged people to adhere to the measures. "We have to take our medicine. We can take our medicine now, or we can take our medicine later," she said. "If we take the medicine now, change our behavior and reign in our social activity, the medicine's not going to be that bad and isn't going to have to last that long. If we wait, if we try to outrun the virus, we're going to take the medicine later and it's going to be much stronger medicine." More information can be found at the state's website.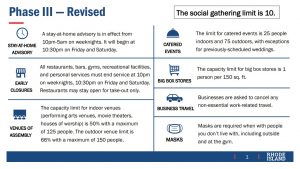 Depending on how the state's case numbers trend, Gov. Raimondo said she may announce additional restrictions within the next two weeks, which could include more complete nonessential business shutdowns.
Dale J. Venturini, President & CEO, RI Hospitality Association (RIHA), said of the restrictions, "RIHA has been in constant conversations with Governor Raimondo's office over changes to the restaurant guidelines. Last week, we were notified that the Governor was planning on implementing a 9:30 p.m. closing time for restaurants similar to what Connecticut and Massachusetts have recently mandated. As a direct result of RIHA's advocacy, we were able to gain several concessions from the Governor's office to limit the impact on our industry. Specifically, restaurants are allowed to remain open for on-premise dining until 10:00 p.m. Monday – Thursday and until 10:30 p.m. Friday – Sunday. In addition, restaurants are allowed to remain open for takeout and delivery. The additional restrictions are difficult for restaurants already struggling, but we are thankful that Governor Raimondo and Commerce RI listened to RIHA to minimize the impact as much as possible."
RIHA held a virtual membership meeting following the governor's press conference to discuss the changes as restaurants continue to struggle financially among restrictions. RIHA's Dale J. Venturini, President & CEO, and Sarah Bratko, Vice President of Advocacy and General Counsel, reviewed new restrictions and critical issues facing the industry.
Also announced, a new grant is available for restaurants who have been impacted by the pandemic. Restaurants are eligible to receive grants from $2,000 to $5,000, based on each venue's previous sales tax revenue. Grant applications are available through RIHA from Monday, Nov. 9, 2020, to Nov. 15, 2020. View all programs here at rihospitality.org.