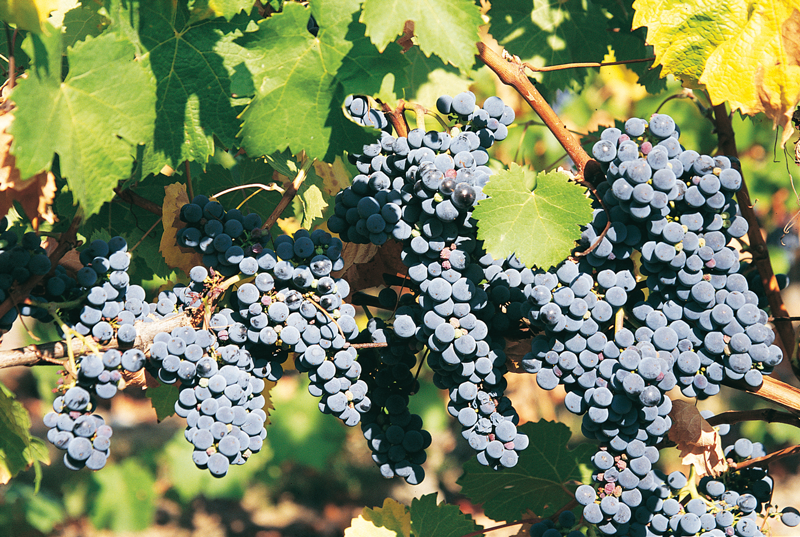 With Lightweight Rosés Still White-Hot, Are Lower-Alcohol Reds Next?
By Jason Wilson
For decades, the Big, Bold Red sat atop the empire of wine. Those who saw themselves as serious wine drinkers demanded Bordeaux, Barolo, Brunello, Napa Cabernet, Super Tuscans,and their ilk. Oak, ripeness, extraction, tannins—all delivered at a high alcohol by volume—ruled the day. Even when looking for everyday bottles, consumers sought out the heavy-duty red: Napa Cabs, Grenache-based Rhône and Spanish blends, Australian Shiraz, all pushing the needle upwards toward 15% alcohol and beyond.
Hedonism, when it came to red wines, seemed to be the main idea. Other attributes such as drinkability, refreshment and food-friendliness became an afterthought. Suggesting the idea of a lighter red such as Beaujolais, Loire Cabernet Franc or Austrian Zweigelt to a red-wine-blooded hedonist might even be construed as a personal affront, a provocation. A light red? Me? Do I look like a wimp?
As recently as 2012, Lettie Teague wrote in The Wall Street Journal about how difficult it was for wine professionals to sell light reds. "To many wine drinkers, a light red is anathema, a wine defined by an absence, " she wrote. Teague quoted one friend, who told her, "A light red sounds downright un-American."
A half-decade later, this heavy attitude is changing—and it is not so hard after all to sell lower-octane reds. Wine drinkers are beginning to embrace the French concept of vin de soif, or wine as thirst-quencher. "People have started to shy away from the Parker in-your-face wines, high alcohol and high extraction. They have started to lean towards lighter, more-refined, less-extracted wines in general," says David Foss, wine buyer for Anfora Wine Bar in New York City's West Village, and a hospitality and wine consultant for projects across the country.
This trend is not confined to hip, big-city wine bars, either. "You will always have people that like the big hearty reds," says Cathy Sagle of The Corkscrew Wine Emporium in Springfield, IL. "But more and more, people are opting for fresh, clean and food friendly wines instead of the ones that jump into your face on the first sip."
Drinkability, finally, is a virtue that consumers are seeking. The idea of enjoying a wine that doesn't make you think twice about the second glass is registering.
Most are in agreement that the younger generation of wine drinkers is driving the trend toward lighter reds. Though speculation on why runs the gamut. Some are amused by younger preferences. "Millennials are a bit on the wimpy side and don't seem to care for the big, heavy style wines. They like the lighter and fruitier wines," says Sagle. "They can drink more if the alcohol content is 11 or 12 percent versus 14 or 15."
It is also not a stretch to argue that Americans' joyous embrace of ethereally light rosé is sprouting a parallel trend of people opting for less potent reds.
Michael McCaulley, wine director and partner of Tria wine bars in Philadelphia, offers: "The natural wine movement has helped drive the lighter, fresher style of red wine," he says. "Basically natural winemakers have made lighter red wines cool again."
Many others believe that it's the more knowledgeable younger drinkers that are leaning more toward wines without as much punch. Foss says that his Millennial guests "on numerous occasions ask for wines that won't kick them in the face when it comes to alcohol content."
Older wine drinkers, unsurprisingly, have been much slower to embrace the shift. "With older drinkers it's the opposite," Foss says. "The knowledgeable drinkers tend to lean towards the classics. More often than not, they are going to lean towards a Barolo from Piemonte rather than, say, a Pineau d'Aunis from the Loire Valley."
So what exactly are we talking about when we talk about light, fresh reds? Let's set Pinot Noir aside for the moment, as its relative weight can swing fairly broadly in fact, and it is already in the drinking database of most wine lovers, and. There are some other excellent prospects—and in many cases they come with the added appeal of straying from the typical varietal roads.
Most everyone in the industry cites Gamay-based Beaujolais, particularly Cru Beaujolais, as being the epitome of the light, drinkable red. Once living in the shadow of Burgundy and Pinot Noir, Gamay wines from Beaujolais have been the darling of younger sommeliers and wine professionals for almost a decade now, and it's hard to think of a good, forward-thinking wine list or wine shop that's not carrying Julienas, Fleurie, Brouilly, Morgon or other Beaujolais crus.
But light reds are more than just Beaujolais. Foss believes that Austrian reds made from grapes like St. Laurent and Zweigelt are ready to take off. Blaufränkisch (aka Kekfrankos in Hungary and Lemberger in Germany) can also deliver simple red refreshment. McCaulley often pours light, savory wines like Grignolino from Piedmont, Lacrima de Moro d'Alba from Marche, and Listán Negro from the Canary Islands under a "Lighthearted Reds" heading on Tria's by-the-glass list.
One of my personal favorites is Schiava, from Alto Adige (aka Südtirol) in northern Italy—which you also see listed as Trollinger, which is what the grape is called in Germany. Schiava/Trollinger is the kind of bright, almost-pink, but structured red that could explode in the U.S. To me, it's the next logical step for an adventurous drinker who has fallen in love with rosé or even someone who enjoys lighter-weight Pinot Noir.
Perhaps the idea of red wine that's so light you can see through it, a red wine devoid of oak, a red wine so drinkable you can drain a bottle and maybe order another, will cause guffaws from old-school, big-bold-red hedonists. Regardless, those who sell wine ignore this trend toward lighter reds at their own peril.
Cap: Italy's Grignolino grape yields a crowd-pleasing combination of red fruit, floral notes and spice. This single-vineyard Grignolino "Il Ruvo" comes from Castello di Gabiano, where it thrives in chalky lime soils in a windswept nook within Piedmont. Esprit Du Vin, which already imports the Gabiano's Barberas, just added the Grignolino.