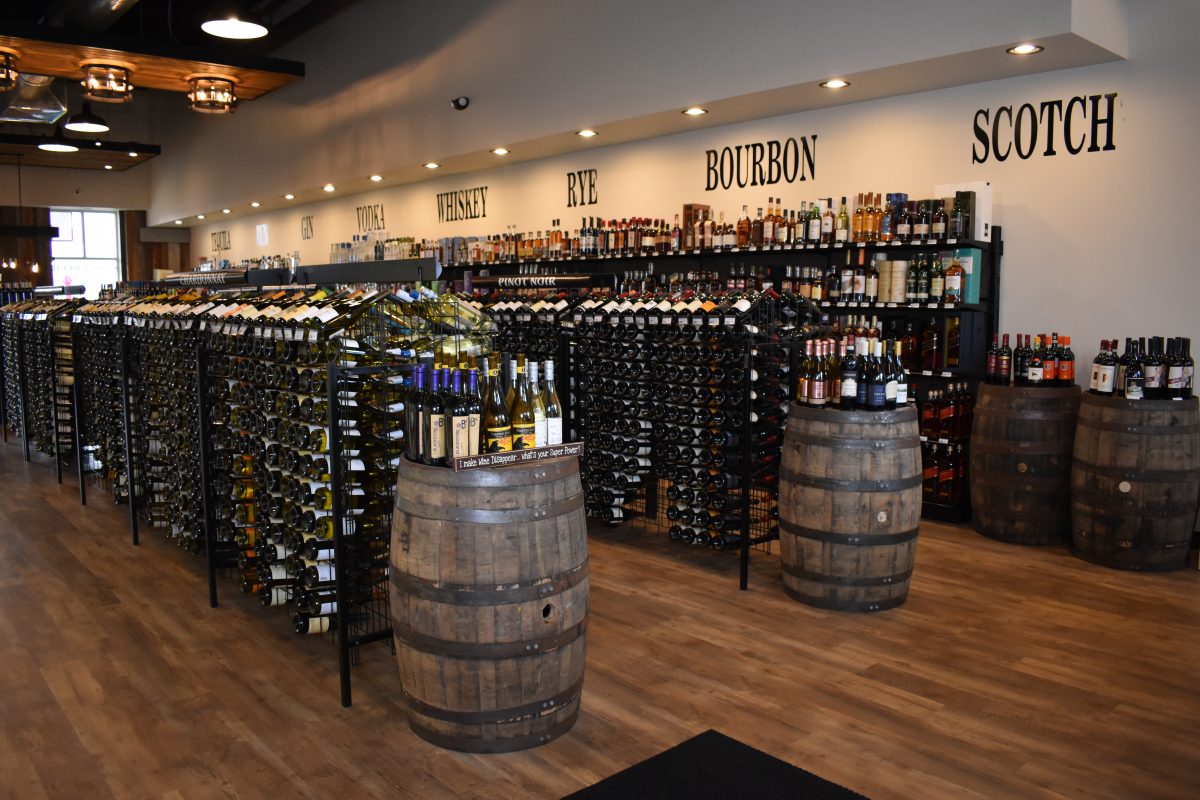 Oak Barrel Wine & Spirits
345 Colt Highway
Farmington, CT
Square footage: 2,100
Years in operation: 3 months
By Sara Capozzi
Opened in October 2019, Farmington's Oak Barrel Wine & Spirits has already begun to carve out a niche with its eclectic selection, inviting atmosphere and attention to customer service.
"We want to be a full-service provider of wines, liquors and beers, and our motto is, 'If we don't have it, we can get it,'" said Co-owner Elias Bouzakis, who owns the store and its sister location in Newtown with brothers Ted and Costas Bouzakis and cousin John Gagas. Bouzakis and his wife Eleni work in the store along with Demetris Tolides on a daily basis, and partners Ted, Costas and John help out at both stores.
Its convenient location, in the new Farmington Corners plaza which lies at the intersection of the Route 6/Colt Highway and Birdseye Road, creates a crossover opportunity for visitors to the other plaza businesses. With its customer base hailing from the Farmington area as well as surrounding towns Bristol, New Britain and West Hartford, the team expects that traffic to grow.
Bouzakis' team acquired the locally owned Surrey Wine Shop in July 2019, previously located on Route 4 in Farmington, and brought Surrey's previous owner, Demetris Tolides, to Oak Barrel as the store's resident wine expert. Tolides brings 34 years of wine know-how to the Farmington location and his former clientele have followed him to Oak Barrel.
As a focus for shoppers, Oak Barrel Wine & Spirits specializes in bringing in unique items. "We're trying to line ourselves up with boutique distributors who are able to provide a unique product that's not widely distributed that combines a great-quality product at a great value," said Bouzakis.
"That's been very successful so far in the stores, a number of brands that are not widely circulated, and we've been gaining quite a bit of traction – people are very open to trying something different," he explained. "A big part of that is Demetris' reputation and longevity in his marketplace; his recommendations go a long way. People come in and ask what do you recommend and are very, very happy with their selections.
"What we're trying to do, particularly with the wines, is that, as a liquor store, it's a commodity and you've got to do something to differentiate yourself," Bouzakis said. "Location is important. I think customer service is obviously extremely important but also providing people with an offering or selection other than the common name brands."
The Oak Barrel team emphasizes wines from Spain and Italy, which Tolides said he finds offer both great taste and value. Bourbons are another popular category, especially tougher-to-find brands and limited releases. Customers are also constantly seeking out the latest local craft beer releases, stocking plenty of selections from Connecticut-based breweries.
Plenty of in-store tastings give customers a chance to taste products they might not normally try, often leading to sales. And the store stands behind its products and recommendations. "My line is, 'if you don't like it, bring it back,'" Tolides said.