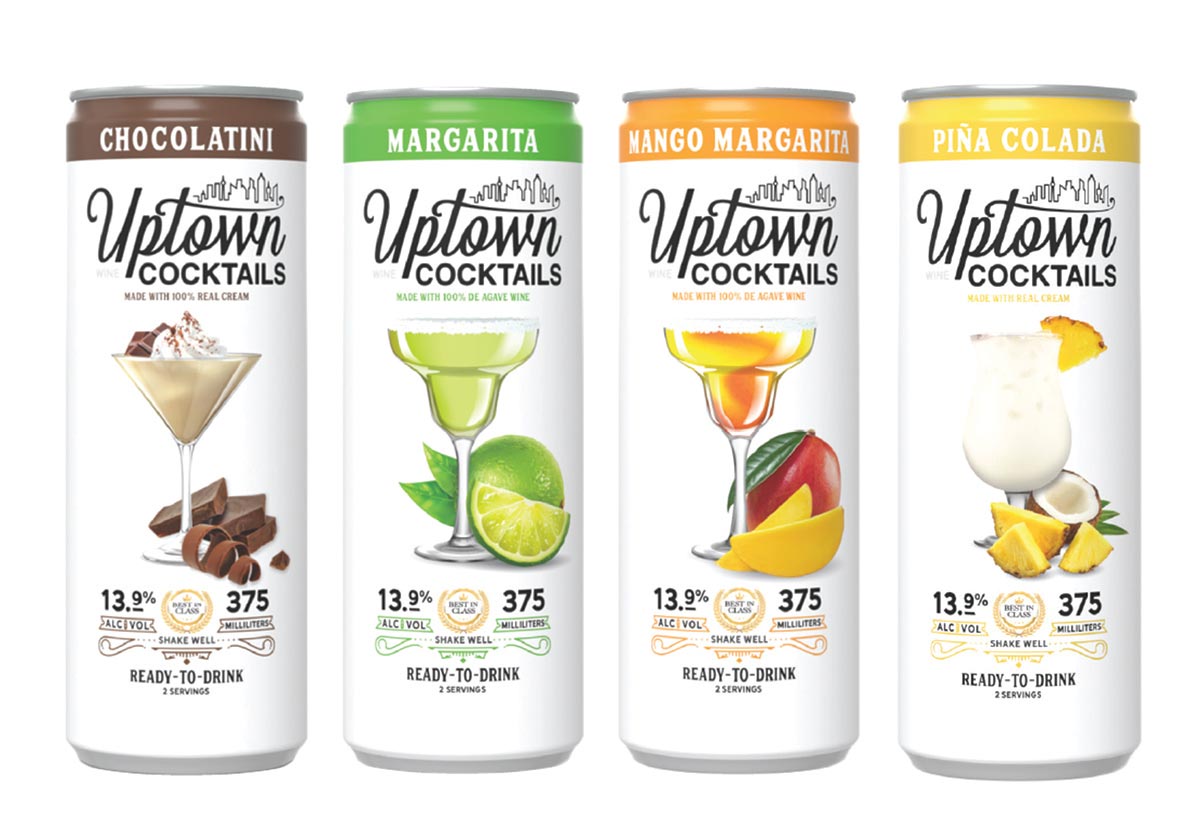 Oceanstate Wine & Spirits welcomed new selections into its Rhode Island portfolio with Fiesta Charra, a private label 100% agave tequila, and a new size format for the existing product line from Uptown Wine Cocktails. Fiesta Charra Tequila Alteña, imported from Mexico, offers two expressions, Blanco and Reposado. Uptown Wine Cocktails is a woman-owned premium, ready-to-drink cocktail brand founded by Merrilee Kick, the founder of BuzzBallz. Its premixed offerings added a new size to its existing 1.5-liter bottles and 750-ml bottles: new 375-ml cans, two servings per can. Each flavor is made with natural ingredients, 13.9% ABV and designed to be chilled, shaken and shared.
Fiesta Charra Tequila Blanco is crisp and clean with layered notes of pear and citrus. Fiesta Charra Tequila Reposado features hints of ginger and vanilla notes that accentuate blue agave and a slight oak finish. Both come in a 1-liter format.
Uptown Wine Cocktails offers premixed drinks with vibrant blends of wine and natural ingredients; no corn syrup, no artificial flavors and kosher. The ready-to-serve premixed flavors are now offered in a 375-ml can format, including the popular Chocolatini, Margarita, Mango Margarita and Piña Colada.