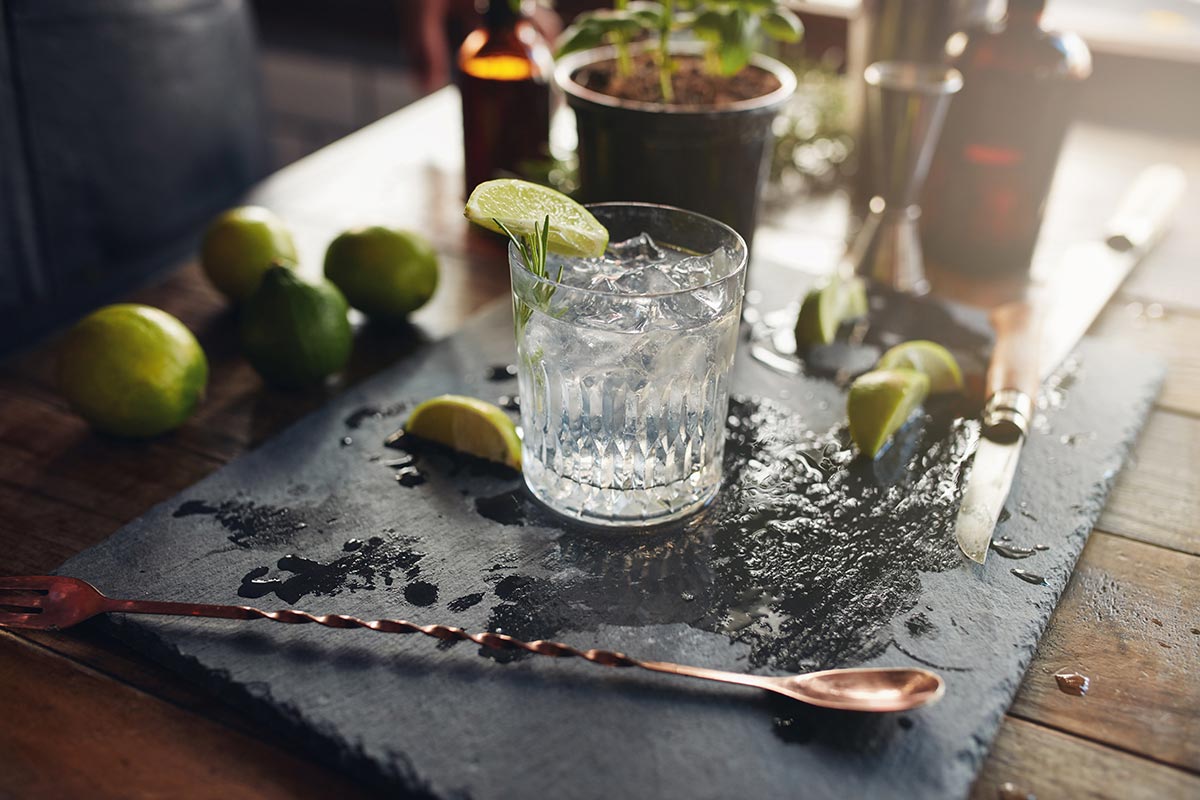 By Len Panaggio
Is gin the original infused vodka? Well, maybe … but, not exactly. Gin and vodka are made a bit differently, with the historical exception of bathtub gin from the Prohibition era, which I won't get into. But there seems to be some discussion that gin is truly the original infused vodka.
Infusions are definitely on trend and are happening at so many of our bars and restaurants. The most popular infused spirits are vodka, bourbon or silver rum. Gin is already "infused" through its distillation process using botanicals. Vodka is, well, vodka, a neutral spirit made from almost anything, whereas gin is distilled primarily from wheat or barley.
With the infusion craze, we are also experiencing a gin revival and so many are popping up from across the U.S. and from overseas. I always equated gin with England, but that is changing, think of Hendrick's, made in Scotland.
The craft distillery movement has taken off, much like the craft beer movement. This young group of distillers is coming up with so many variations of not only gin, but other spirits. Gin's rise in popularity seems to be happening because of consumer interest in retro drinks – many of which include this popular spirit.
Gin drinks were the preferred alcohol in the Prohibition era and the Roaring 20s. Some of the most popular cocktails today are made with gin and include the Negroni, the gin and tonic, and the traditional martini. I do think that the craft beer explosion somewhat assisted the American palate in accepting gin again – as did the explosion of Hendrick's when it entered the market. Craft brewers were principally producing ales, which they could get to market immediately, unlike lagers. They produced many styles of ales but the ones that really took hold were IPAs, and one of their major characteristics is a piney aroma (like gin).
Gin is distilled with juniper, which gives it a piney aroma, creating a correlation and easy crossover. In Rhode Island, we have witnessed a growth of distillery startups.
The first one was Newport Craft Brewing & Distilling Co. and their first venture was Thomas Tew Rum, a great version of rum. They have since branched out and are making several other spirits including gin, and they are canning a gin and tonic, very convenient and smart. Cans seem to be the container of choice lately, for many reasons, and the public has certainly embraced this concept. Sons of Liberty's gin is named True Born and, without getting geeky, is a different style of gin. Once again, the creativity and research of these craft distillers is paying off for the consumer. Rhode Island Spirits features a gin named Rhodium that has classic juniper, but employs several other botanicals to achieve its style. White Dog Distilling's gin uses differing botanicals to create a gin that is true to gin by definition, but unlike a typical London Dry gin.
All of these local distillers are using their creative genius to create gin that is somewhat true to form (there are five main styles of gin) but all have their own twists on the beverage. With the entrance of more varieties of gin, the time is right to examine what you are offering in your bar or restaurant. And, as I said in my last article about the "Think and Drink Pink Craze," Beefeater [Gin] Pink has already arrived and I am sure more rosé-colored gins will be popping up this summer to coincide with the craze.
Your guests are going to be asking for different gin options that they probably have heard about or tasted at our local distilleries – don't let them down.