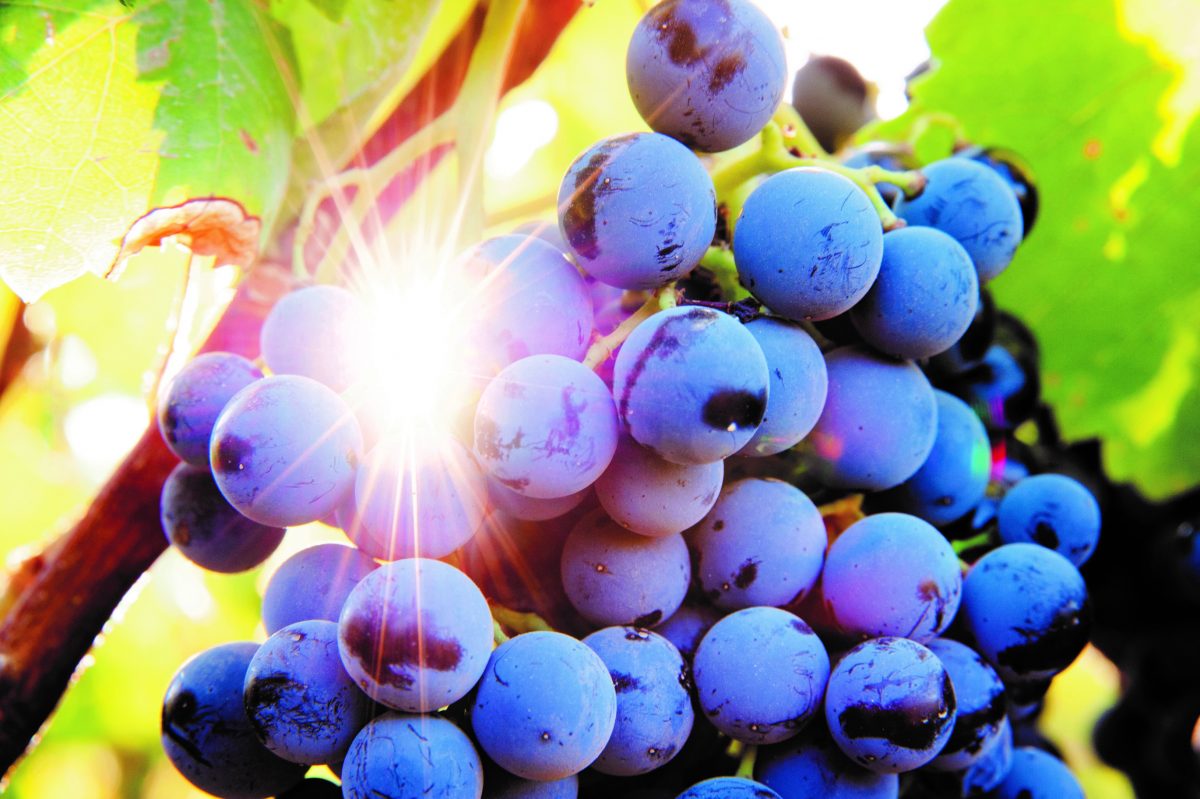 Climate-Wise and Otherwise, This Region of Southern Portugal is Hot
By Lana Bortolot
As Portugal gains traction as a tourism destination, its wines won't be far behind. And leading that charge are the offerings from Alentejo, a literal hotbed of producers ranging from traditional to modern.
Small as it is—No. 11 in global production, according to Wine Institute rankings—Portugal is mighty when it comes to diversity, boasting the second-largest number of indigenous grape varieties. Increasingly, people are getting to know the likes of Alicante Bouschet, Aragonez (aka Tempranillo), Touriga Franca, Castelão and Manteudo. With Alentejo's eight subregions producing just about a quarter of the country's certified (PDO and PGI) wine, the most in Portugal, the region is primed to lead the way for Portuguese wine's ascent in America.
While wine has been cultivated in Alentejo since Roman times, traction in the U.S. market has proven difficult. For one thing, the dominance of Mateus, brandwise, lingered through the 1980s, inhibiting recognition of other Portuguese table wines and regions. Plus, many Portuguese grape varieties were outside the comfort zone of many Americans.
Blanche Orbe, formerly with Herdade do Esporão and now Managing Director of Wine In Motion, an import company specializing in Portuguese wines, recalls a time when few spoke the language of indigenous grapes. "We started so early, a lot fell on our shoulders. I was getting calls about Portuguese tourism, calls about how to say the grape varieties—we were really the only ones doing it," she says.
But the tide began to turn around 2010, and exports of non-fortified wines to the U.S. grew by 45% from 2011 through 2015, according to Wines of Portugal. The timing is right for this trajectory to continue. Millennials—who as a group are believed to be much more open to diverse grapes and origins—consume about 43% of the Portuguese wines sold in the U.S. Trendwise, Portugal produces a plethora of blends (red especially), many of which meld native varieties with international ones like Cabernet Sauvignon and Syrah.
Most important, table wine quality and consistency are much improved across the country, with Alentejo at the forefront. João Soares, owner of Herdade da Malhadinha Nova, believes that Alentejo remained under the radar in part because of its social and political history, and because for a long time it produced rustic wines for local consumption. "We were not known 10 years ago in the United States. Now, just 15 years later we have a totally different mentality and all the conditions to produce top quality," he said. "We don't need to send cheap wine to the U.S."
What's Happening Now
About 360 producers and merchants produce mostly red (79%) wines whose big dark-red fruits (plum, blackberry, raspberry) reflect the sunbaked land. Alcohol can hit 14% and higher, but rarely feels heavy. Medium acids and tannins offer immediate drinkability—Orbe says they're even "great summer reds." More structured wines, like those from Herdade do Mouchão in Alentejo's mountainous Portalegre region can age up to 20 years.
Though it's a challenge producing crisp whites (Vinho Branco) in this climate, the most successful examples feature a blend of some of the nine indigenous white grapes, with Antão Vaz, Roupeiro and Arinto the most dominant. At less than 2%, rosé is still a fledgling category.
Note that quality DOC wines are permitted to indicate subregion names on the labels; all others not following DOC rules are labeled Vinho Regional Alentejano.
Who to Watch
With wines sold in 50 countries, Esporão may be the most visible face of modern wine production in Alentejo, benefiting from years of solid ratings and distribution, but others are following. Kicking it old-school style are Alicante Bouschet innovator Dona Maria; J. Portugal Ramos ("Mr. Wine"), a pioneer in developing the region's quality winemaking; and the venerated Mouchão, a historic cork and Alicante Bouschet-focused farm and one of the few wineries outside the Douro that still treads grapes by foot.
Dramatic, ultra-modern architecture—as seen at Herdade do Rocim, Herdade do Freixo and the art-centric Quinta do Quetzal—signals Alentejo's entry into the New World. Similarly, Malhadinha Nova is the first to offer an integrated wine, hotel and farm-to-table guest experience in the property, with development plans under way for more wine-focused properties. Built in 2003, it's a working organic farm with cattle, horses and a herd of the region's famous black pigs (a DOP specialty served in the restaurant).
Moving Wine In Market
Alentejo wines present affordable options on the list and the shelf. At Manhattan's Tocqueville, Wine Director Bruno Almeida says Alentejo wines go well with a range of the French-inflected cuisine at the restaurant, from seafood to game. "They're fairly unique while providing parallels to Grenache and Tempranillo," he explains. "I look for refined reds and clean, acidity-driven whites that cut through cream, fat and dairy, and work with our menu," he said.
Jesse Salazar, Wine Director for Union Square Wines, says the wines perform well in store, with people asking for versions of what they enjoyed on their Portuguese vacations. "The wines here are still almost as inexpensive as what they found when they were on vacation," he notes. "You spend 20 euros there and you come back and it's $15 in the store, what's not to love?" As for the wines' stylistic appeal, Salazar adds, "Portugal has analogs in the wine world like Bordeaux, Spain and California. They have some of the same dimensions and flavors without losing their [Portuguese] identity."