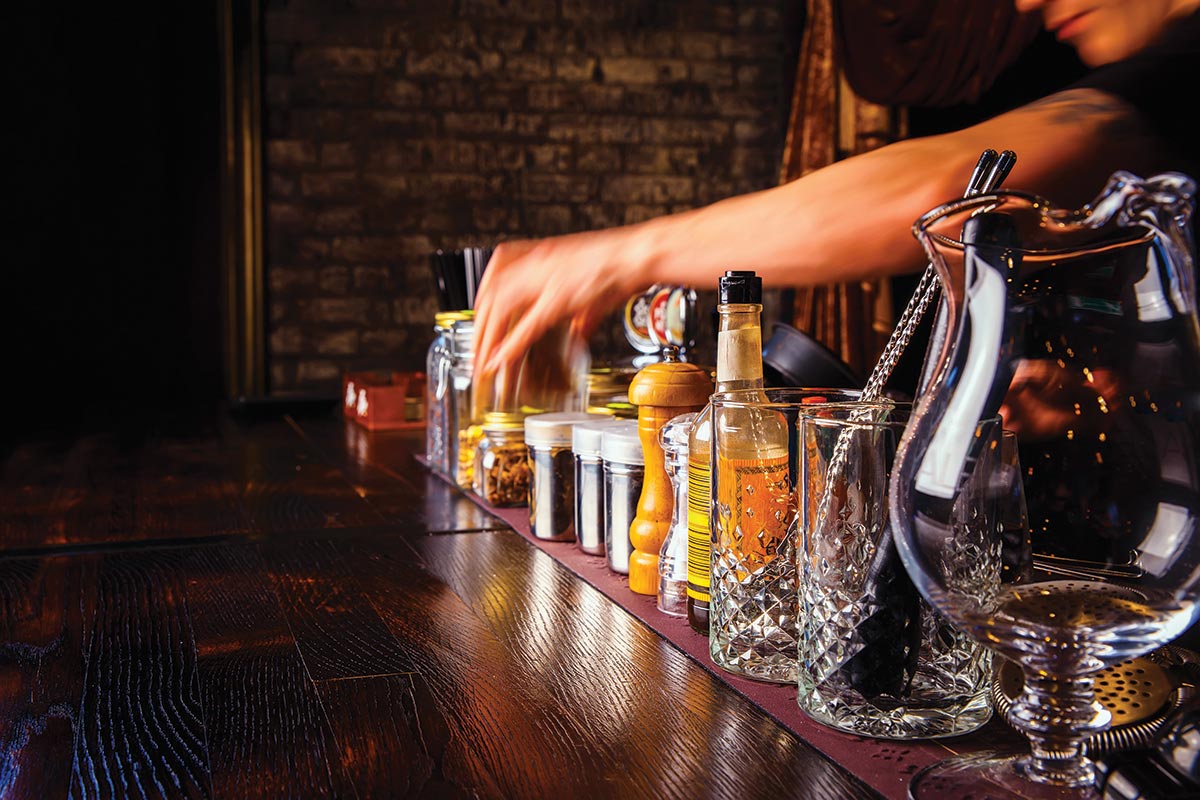 By Len Panaggio 
March is here and with it comes several important, impactful events. Daylight saving time is the first; starting when we turn the clocks ahead on March 12. Despite the controversy associated with springing ahead and falling back, the former is a welcome event in our industry, as the extra daylight is a harbinger of spring.
Next is St. Patrick's Day! While not a national holiday, it certainly is celebrated in a big way across the country, with parades and all sorts of restaurant and bar events taking place. It is a strong sales contributor. Concurrently, the National Collegiate Athletic Association's March Madness basketball tournament begins and it is another excuse for folks to go out and have fun! Lastly, a real watershed moment is the first day of spring, which means we have days getting longer, weather getting warmer and summer a mere 90 days away.
All this excitement after a long winter will typically prompt owners of outdoor bars to start prepping for summer. These venues are such an important part of the restaurant business, as whether on the coast or in the city, our guests want to be outside enjoying the fine weather while we have it.
Prepping outdoor bars obviously starts with addressing any repairs that have been on hold, thorough equipment checks and deep cleaning. After a long winter of hibernation, your outdoor bar most likely needs some sprucing up from a visual perspective as well. Remember, guests are constantly making judgment calls about a business based on how neat, clean and tidy things look. The same holds true for your indoor bar too. Make sure you are putting fresh eyes on everything as we go into the warmer weather.
Speaking of cleanliness, there is one area of the bar often overlooked: the soda gun system. How often have you or your guests noticed an odd aroma and/or flavor that just shouldn't be there when a soft drink is ordered? Your vendor is probably not checking the gun holster for slime buildup, which can get in the nozzle, so make sure you are soaking the nozzle nightly and cleaning the BIB connectors. During routine Department of Health inspections, this is an area that is checked and that most business owners overlook. Insist that your vendor cleans the lines and replaces the filters.
In addition, think about the drains. I recommend pouring a carafe of boiling water down the beer drain as part of nightly cleanup to avoid yeast buildup and that pervasive stale beer odor. In addition to the drains, think about your ice machines and regularly clean them: it's important. Many owners don't realize that there are typically filters installed in the machines that can be expensive, but make sure they are changed.
Despite the chilled environment, the lids on the ice machines are petri dishes for mold; they should be cleaned regularly. And don't forget, dust is a big enemy of refrigeration, as it chokes the equipment. Fortunately, it is an easy fix, but if left unattended, the damage it causes could cost more than you think.
Now is also the time for the inside bar and service bar to get a deep cleaning as well. It won't be long before they, too, will be cranking up along with the outside bar for summer. There are plenty of pieces of equipment and areas of your business to clean in this shoulder season.
Len Panaggio's career in food and wine spans more than three decades as an owner and as a beverage director at some of the top restaurants in Rhode Island. Currently a hospitality consultant, Len is a graduate of the University of Rhode Island and has attended the Culinary Institute of America Master Sommelier program and the Sterling School of Service and Hospitality.