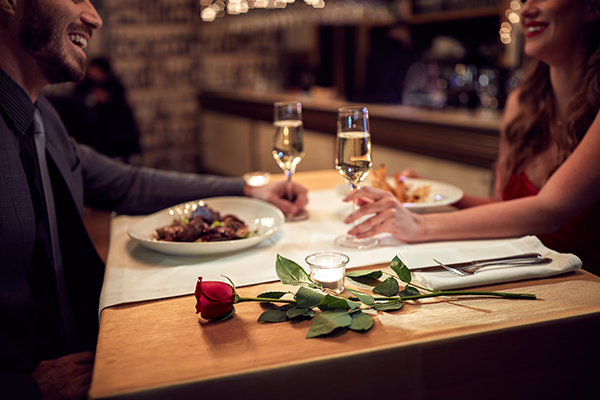 By Len Panaggio
My how time flies! Here we are, in February. As I am writing this, we are experiencing a deep freeze and a blizzard, the likes of which we haven't seen in years. Hopefully, you all got through the storm without all the annoyances that come with that type of weather. Beyond inclement weather, what is in store for us?
The first piece of good news is that the days are getting longer, which is comforting, and the average temperatures are (hopefully) starting to climb. The economy is booming and people feel good about their money, e.g. 401(k)s and IRAs. All indications are that restaurants and beverage retailers will be a beneficiary of that consumer confidence. For the shortest month, February has a lot going for it in terms of special events and opportunities for money-making.
First is the Super Bowl, and as I am writing this, the Patriots are in the playoffs and will hopefully make it to the big game. Super Bowl Sunday is basically an off-premise event. There are so many house parties celebrating the biggest sports event of the year, that as an on-premise operator, I got to the point where being open was not sensible. Between the lack of business and the lack of interest from employees in being there, I stopped service around 4 p.m. and was shut down by kickoff! If in fact the Patriots do get in, it always seems to up the purchases in retail, as people have more of a reason to watch and celebrate.
The next big event is Valentine's Day. Be sure to have a special menu created, hopefully with aphrodisiacs paired with wines. Are you creating specialty drinks for the day, or even the month? It seems honey and maple are the two big whiskey flavors on the market today, so take a serious look at those flavor profiles. Still and sparkling rosés, and sparkling wines, remain popular with many guests finally realizing that still rosés are not just for summertime. Sparkling wines, especially Prosecco and Champagne, are really moving. Prosecco producers are stepping up their game by creating some very special examples of the wine including rosé of Prosecco. Of course, Champagne is always the go-to, special-event wine and one should seriously consider marketing them, especially the rosé style.
Then, in the middle of the month is President's Day and school vacations. Three-day weekends are always a good thing, no matter what time of year, and this month is no exception. School vacation brings a lot of people out, and if by chance snow country isn't getting enough snow, the coastline will again be the beneficiary, as families want to spend time experiencing events with their children. Take advantage of that audience and create some special events to drive them to your business!
It's not too late to create a wine or beer dinner. I also recommend adding spirits to that list. I recently held a Scotch event at The Chanler and it was a great success. These events are an opportunity for your culinary team to try out new proteins, desserts, vegetables and perhaps eliminate kale … that would be great, wouldn't it?! It also gives your guests the chance to witness the talents you have hidden in your kitchen.
Tasting events are also an opportunity for on-premise locations, especially for educational purposes. Consumers are especially eager to expand their knowledge while exploring new tastes.
So, shake out January's cobwebs and take advantage of the gift that is February. Keeping your name prominently in the marketplace is important. We are in a very competitive environment, but collegial at the same time. These efforts will be worthwhile in the end.
Len Panaggio's career in food and wine spans more than three decades as an owner and as a beverage director at some of the top restaurants in Rhode Island. Currently a hospitality consultant, Len is a graduate of the University of Rhode Island and has attended the Culinary Institute of America Master Sommelier program and the Sterling School of Service and Hospitality.