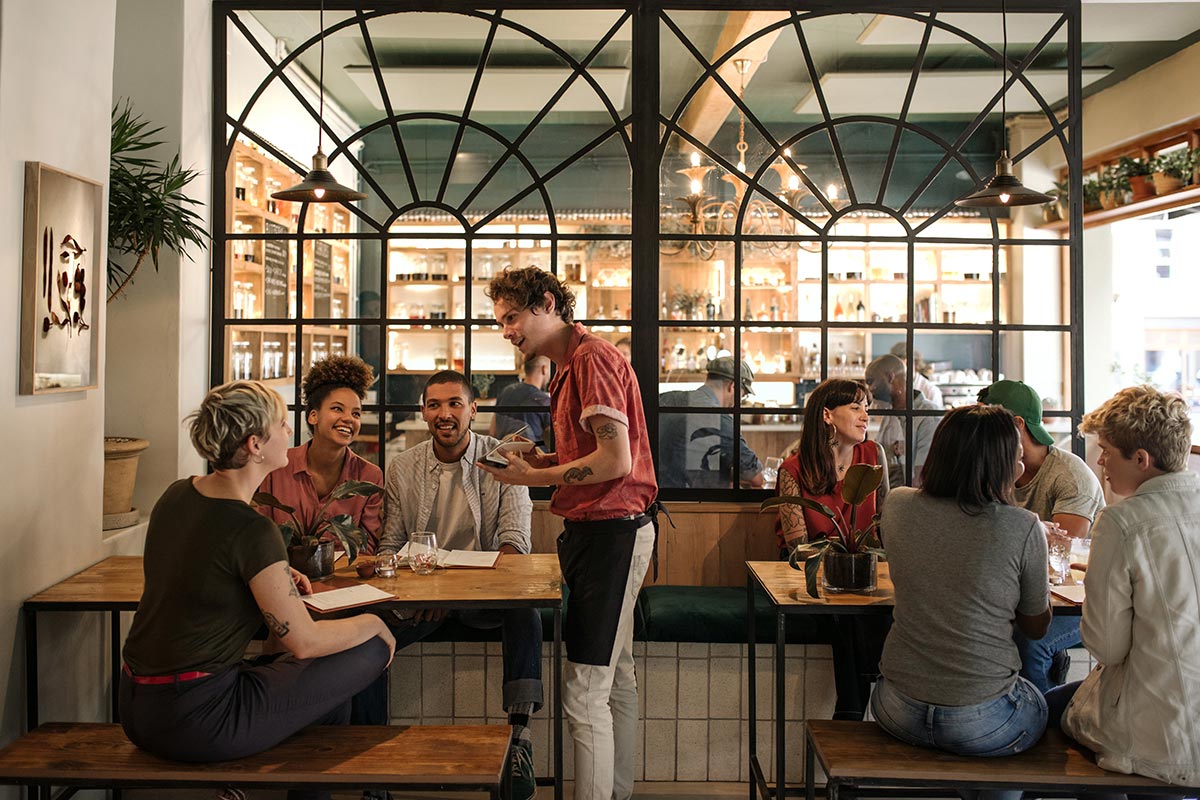 By Len Panaggio
As we close the books on 2019 and start to prepare for what the new year brings, what are you focused on from a business perspective? As you assess the good, the bad and the ugly of the past year, how do you plan to address the latter? I know we're all catching our collective breath after the frenetic holiday season, but now is the time to strategize for 2020 to ensure your continued success.
The economy thankfully is still strong and all indicators show that it will remain so for the time being; however, we cannot rest on our laurels and hope that things remain the same. Change is inevitable and it comes much faster nowadays.
One of the biggest challenges and most important factors to address is labor. The shortage of qualified help is real and you can't ignore it. What are you doing, if anything, to retain good help? With a strong economy, there are many choices out there, and if you aren't making your establishment stand out, you need to and quickly.
Staff meetings are an opportunity to hold a forum and take your staff's temperature. With no fear of punishment, what is it they like and dislike about working for you? You can learn a lot about what is important and what they would appreciate you focusing on. This goes a long way toward retention.
Guest satisfaction is more important than ever. As virtually anyone can become a social media superhero armed with Yelp, TripAdvisor, Instagram and Facebook, critiquing a business is immediate and can be damaging. Sure, you will get some good reviews, but not everyone will take the time to write about a nice experience – it's more the subpar experience that motivates customers. How do you react to those?
If you are receiving the same criticism on a regular basis, there clearly is a problem and you need to address it or risk permanently impacting your business. Customers have been emboldened by social tools, and as a result, many tend to flex their muscles and become bullies to your staff and/or management. Address it immediately and make the customer feel heard and understood.
The new year will bring new government oversight – local and federal. New laws pass every year that can really impact your bottom line. Remember those campaign slogans? Do they create a business-friendly environment so that business of any size can thrive? Often, they are thrown by the wayside once the election is over.
One of many executive orders enacted by the Trump administration is the newly enacted tariffs on the European Union. In particular, the tariffs placed on French wine, Italian cheese, Spanish olives, Irish whiskey and Scotch whisky, among many other items, affect our industry, forcing owners to either pay higher prices or drop the items altogether. Granted, the producers, importers and distributors will probably absorb some of the increase, but certainly not all of it. What percentage of your offerings are from the EU? Understand the impact now so that you're not caught off guard.
As we embrace the new year, enjoy the strong economy but don't be complacent. Remember, everything is cyclical, and at some point, the economy will turn. Make your business better and stronger today than it was yesterday. Prepare for the year ahead, value your staff, prioritize the guest experience and keep abreast of how new laws will affect your bottom line. Be nimble, always.
Wishing you all a happy and prosperous New Year!
Len Panaggio's career in food and wine spans more than three decades as an owner and as a beverage director at some of the top restaurants in Rhode Island. Currently a hospitality consultant, Len is a graduate of the University of Rhode Island and has attended the Culinary Institute of America Master Sommelier program and the Sterling School of Service and Hospitality.