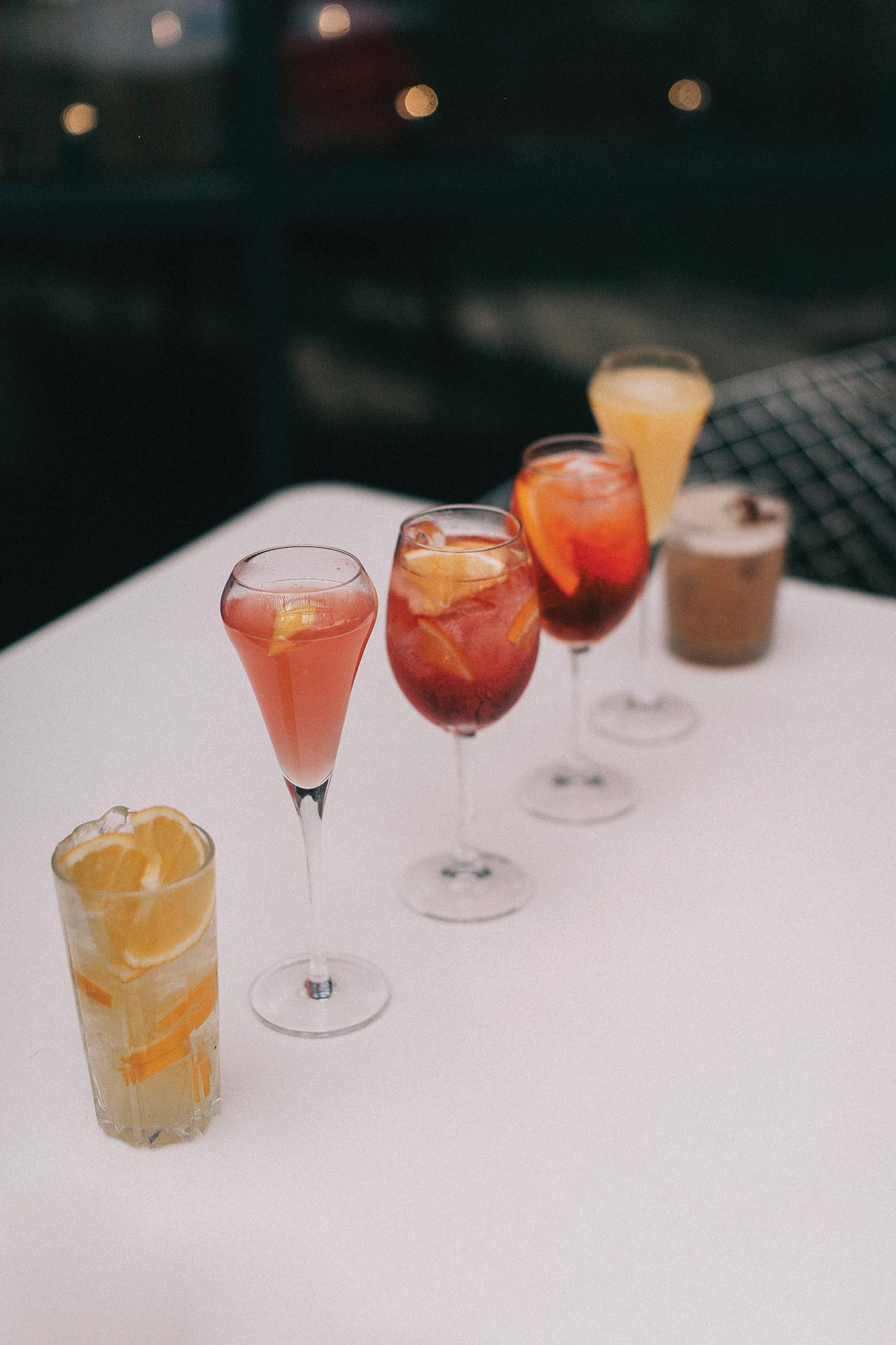 And Plenty a Drop to Drink
By Len Panaggio
September is a big transitional month in our industry. The coastal establishments see a drop-off in business after Labor Day, while the cities see an uptick in business. As we transition from the end of summer to the beginning of fall, nights become longer than days; a harbinger of winter.
Over the past few years, we have seen an explosion in infusions and it seems that nothing is off-limits. In the '80s, "Stoli-Dolis," the ubiquitous combination of vodka and pineapple rings, arrived on the scene and set the table for the future of infused beverages. Vodka was and remains the "friendliest" spirit to infuse flavors in, as it essentially has no flavor and takes on the tastes of whatever it is mixed with.
Now, we are seeing bolder choices in spirits including rum, tequila and whiskies – all of which have their own distinct flavors. Infusing wine has been around a long time – think sangria – and the experiments with cannabis and CBD oil are ongoing but running into federal regulation issues. Only time will tell if this newest craze makes it into food and beverages on any widespread level.
The craft beer movement, which is not shy when it comes to infusing, has helped to usher in this trend. It has helped to open consumer palates to the endless possibilities of what a clever infusion can create. But, the creativity and genius of the craft brewers are evident in some newer fruit infusions including grapefruit, which pairs so well with many of today's beers.
IPAs exhibit a lot of fruit aromas on their own, so it is a natural progression to amp the brews up with grapefruit. Ballast Point Grapefruit Sculpin, an IPA, is credited with starting the grapefruit/beer craze. Also available is Victory's Agave IPA with Grapefruit and Sierra Nevada Otra Vez, brewed with cactus and grapefruit. Also, a natural for infusions are ciders, which will become more and more sought after as we enter into fall.
The cideries are infusing their beverages with all types of fruit mixes and, yes, grapefruit is definitely on the list. I don't think there are any in Rhode Island, but it is only a matter of time before they start to show up.
The season also dictates another popular beer category … Oktoberfest beer! Have you ordered yours yet? If not, now is definitely the time. As I always mention in my fall columns, the window on this popular beer closes fast and is usually over by Columbus Day weekend. I suggest having Oktoberfest beer in place by the end of August and keep a close eye on your inventory. You definitely don't want these beers on your list in January.
So, in conclusion, your guests rely on you for new trends in the beverage world, and infusions are on trend. They open up many doors for consumer palates and create many opportunities to introduce a new trend to regulars and first-time guests alike. As an operator, if you haven't joined the infusion club, what are you waiting for?
As I have mentioned so many times before, our industry is far from stagnant and changes are inevitable and come fast. Just be aware of them and incorporate them into your business so that you are not left in the dust!
Happy fall!
Len Panaggio's career in food and wine spans more than three decades as an owner and as a beverage director at some of the top restaurants in Rhode Island. Currently a hospitality consultant, Len is a graduate of the University of Rhode Island and has attended the Culinary Institute of America Master Sommelier program and the Sterling School of Service and Hospitality.