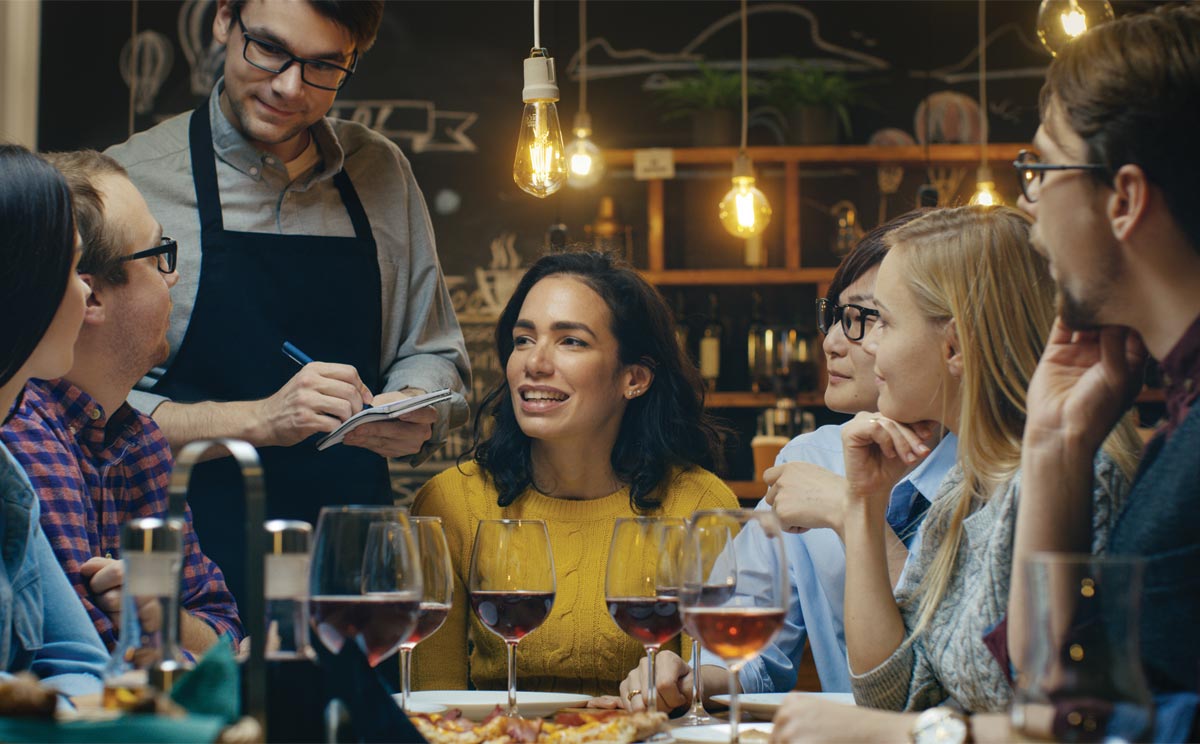 October-November-December: Trifecta of the Year
By Len Panaggio
Here we are, in the middle of OND—October, November and December. This is such an important quarter, not only in our industry; for many industries it can be the difference between profit or loss for the year.
For us, suppliers will be scrambling to meet their goals and there may be some interesting deals available. I know it is a tough time of year financially, as we are moving into the holiday season which is followed by January, typically a slow month. However, the money you can save now is far better than a CD in a bank, so give it some serious thought.
Consumers will be spending money on gifts, and, hence, cutting back on dining out, particularly in fine-dining restaurants. The restaurants in malls will benefit from increased foot traffic, contrary to the belief that online shopping may be causing the end of brick-and-mortar stores.
There are many holidays in November and December and, hopefully, you have prepared for them. As online shopping continues to grow, gift card purchases have been rising steadily and it is nice to have the cash up front in this slow time of year. Smart operators offer incentives on large gift card purchases, which stimulates purchases.
As gift cards more and more become the gift of choice, you should make it easy for a customer to buy them, whether online or with a dedicated person in your store to facilitate the purchase. There is nothing worse than having a hostess that is charged with seating people and answering the phone as your salesperson, thereby making a customer wait. Patience is a rare commodity these days!
Now is also the time to book holiday parties, and the more aggressive the marketing, the more you'll get noticed. While corporate America has been cutting back on parties, smaller groups are still booking events, and with the prevalence of Uber and Lyft, patrons are less weary of attending holiday parties, now that they feel they can do so responsibly.
Back to OND. In talking to several business owners, it seems that beer sales are off this year, wine sales are up a bit and spirits are the big category winner. Millennials seem to be gravitating toward wine and spirits at the expense of beer. They are the largest demographic in the U.S. and represent your current and your future customers, so embrace them!
Is your bar team responding to customer requests about certain spirits or certain drinks? It appears that retro drinks are grabbing more and more of the spotlight. It is worthwhile to sit down with your salespeople and ask what deals exist in this category right now that you can take advantage of. There seems to be no slowdown in vodka, led by Tito's. But, I am sure you are all experiencing the increase in Irish whiskey, mezcal, tequila and gin.
And finally, two holidays of note – Thanksgiving and Veterans Day both fall in November. The latter falling on a Sunday, but observed on the following Monday, making for a nice three-day holiday weekend. Trends show that more folks are eating in restaurants on turkey day, and many restaurants will also offer discounts to military personnel on Veterans Day. As you can see, OND has a lot going on. Make sure you take advantage of it.
Len Panaggio's career in food and wine spans more than three decades as an owner and as a beverage director at some of the top restaurants in Rhode Island. Currently a hospitality consultant, Len is a graduate of the University of Rhode Island and has attended the Culinary Institute of America Master Sommelier program and the Sterling School of Service and Hospitality.