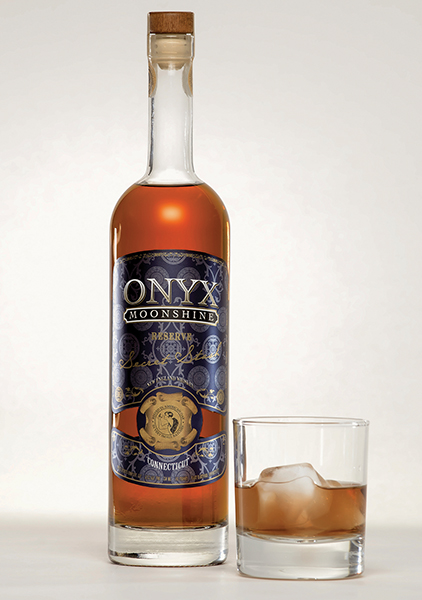 Onyx Spirits Company and Goodwin College announced the "Secret Stash Beer Bash" to be held at Goodwin College on August 29, 2015 to benefit student scholarships. Connecticut craft brewers were given a challenge to create a new brew using an Onyx Secret Stash. The five-gallon American oak barrels are spent after two uses. "We couldn't use the barrels anymore, and didn't want them to go to waste," said Onyx co-founder Adam von Gootkin. "We came up with this event as a way to bring Connecticut's amazing breweries together for a day of fun, and ultimately to raise money for Goodwin's fantastic scholarship program," he added.
Each participating Connecticut brewery has received one five-gallon barrel to produce the "best" barrel-aged beer. Participating breweries include: Back East Brewery – Bloomfield; Thomas Hooker Brewing Company – Bloomfield;  Duvig Brewing – Branford; Thimble Island – Branford; Firefly Hollow – Bristol; Olde Burnside – East Hartford; Overshores Brewing Co – East Haven; Broad Brook Brewing – East Windsor; The Cambridge House – Granby; City Steam – Hartford; Stubborn Beauty Brewing – Middletown; Bru Rm – New Haven; Black Hog Brewing Co – Oxford;Cottrell Brewing Co – Pawcatuck;  Relic Brewing – Plainville; Southport Brewing Co – Southport; Half Full Brewery – Stamford; Two Roads – Stratford; Beer'd Brewing – Stonington;Willimantic Brewing – Willimantic; Shebeen Brewing – Wolcott; New England Brewing – Woodbridge; andTop Shelf Brewery – Manchester.
The beer from each brewery will be judged by the Secret Stash Beer Bash event guests. The winner will have access to Onyx's spent Secret Stash barrels for one year for a commercial release of a limited edition Secret Stash beer. Tickets can be purchased at: http://www.goodwin.edu/giving/secret-stash.asp.