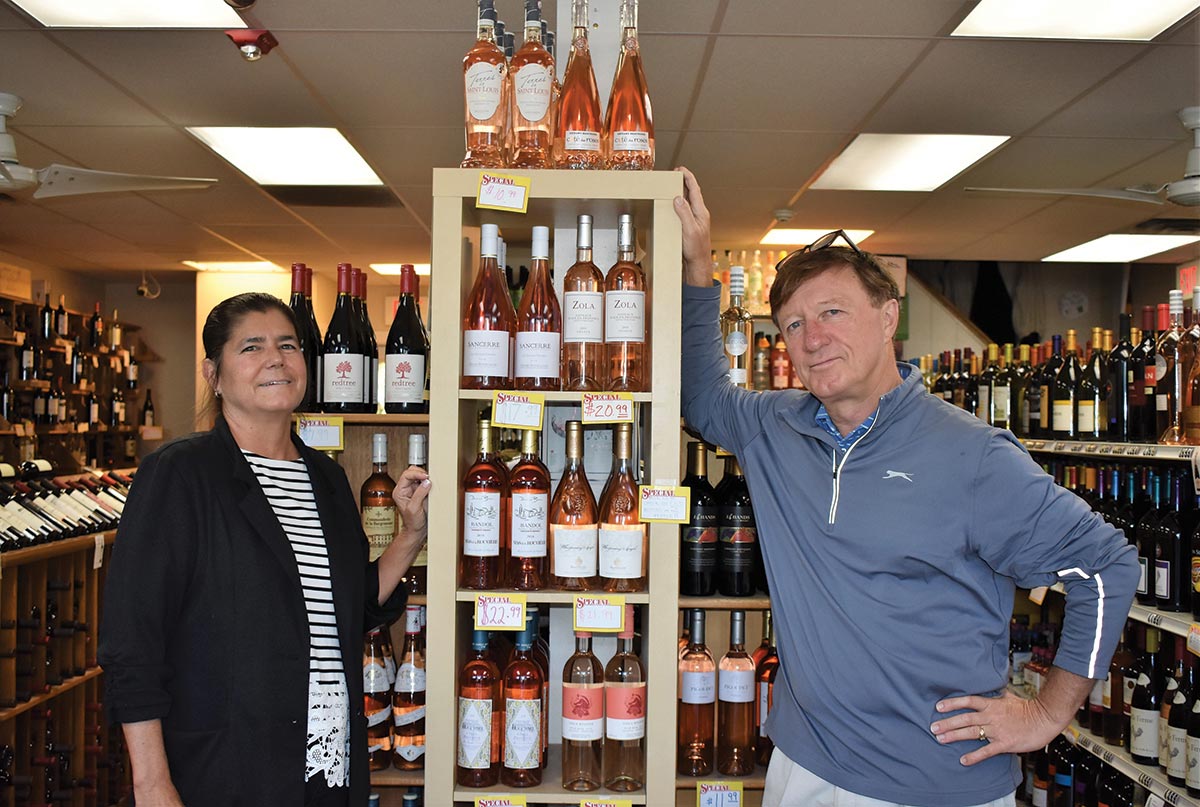 Peter's Spirit Shop
190 Weston Road
Weston, CT
Square footage: 1,500
Years in operation: 43
By Sara Capozzi
Larry Vavrek has owned Peter's Spirit Shop since 1995. But even before that, working at the store was a part of his life. His father purchased the store in the 1970s and Vavrek was there to help out during holidays and breaks from school. "I haven't missed a Christmas Eve here since 1974," he said.
From 1980 to 1995, Vavrek co-owned the store with his brother. Then in 1995, he bought out his brother's share of the business and has been the sole owner of Peter's Spirit Shop, located in The Weston Shopping Center plaza in the center of town. In 2004, Vavrek moved to a building facing the front of the plaza, and the extra space of the larger building has suited the business since.
As the only liquor store in town, he said, there are times when things get busy and inventory moves fast. "It's nice to have the extra space for more beer so I don't have to restock the cooler several times a day," Vavrek said.
Carrying roughly 1,200 SKUs, the retailer fits a lot of variety within the space, with an array of select whiskeys, Champagne, fine wine and craft beer. The store's most popular items include those Champagnes, especially Veuve Clicquot, said Vavrek, and sparkling wines, such as prosecco. Top-selling beers include Stella Artois and Corona and craft selections from local breweries such as Two Roads, while popular wine regions include California, Italy, France and Argentina.
Vavrek has seen a lot of trends during his time in the business. Earlier in his career, customers bought more liquor. Now they buy wine more than anything else, he said, and he estimates up to 80 percent of his business is wine. Ten years ago, "everyone was buying white zin," and now rosé is extremely popular. He has also seen "chardonnay take a backseat" to sauvignon blancs.
Vavrek said what makes his store unique is his emphasis on customer service. A staff that is both friendly and knowledgeable, keeping prices competitive, offering delivery service and also a return option are among some of those customer service hallmarks. Attending tastings and trade shows helps him find new wine and spirit offerings that are great tasting at a great value.
Vavrek manages the store with the help of his wife, Cindy. His youngest son Matthew also plans to work at the store while applying to medical school. The Vavreks stay involved in their community, taking part in fundraising efforts by holding wine tastings and donating wine to charities.