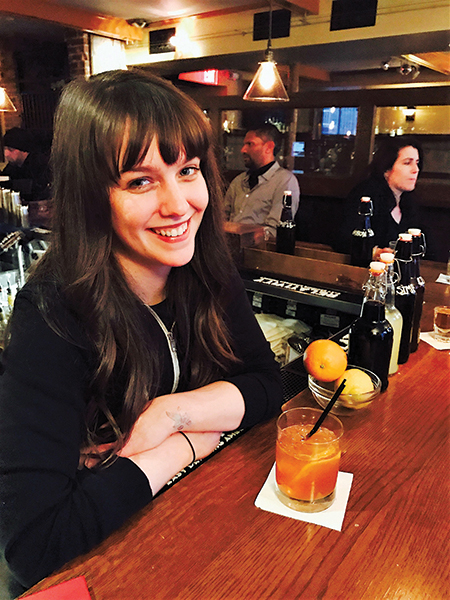 The Point Tavern
302 Wickenden Street
Providence, RI
Located in the historic Fox Point neighborhood on the East Side of Providence, The Point Tavern features a full cocktail list, bourbons, single malts and whiskies along with wines by the glass and bottle and a selection of craft beers. The cozy space on the outdoor patio and in the dining area reflects its friendly, neighborhood bar status.
Bartender: Eleanor Coyne
Cocktail: Tequila Old Fashioned
Recipe:
.5 oz Agave nectar to coat glass
8 Dashes of barrel aged whiskey bitters
2.5 oz. Casamigos Reposado tequila
One large, round, thick orange slice for muddling
Coat the bottom of a rocks glass with agave nectar, add 8 dashes of barrel-aged whiskey bitters and a thick orange slice. Slightly muddle orange center, avoiding the rind, which is too bitter. Top with Reposado Casamigos or any tequila and fill glass with ice. Shake and serve with the dirty rocks.
"The Tequila Old Fashioned pairs well with Great Northern BBQ's [food truck] pickle-brined and oak-smoked house chicken wings … you can enjoy [both] on our private, tree-lined patio," said Krystal Carrier, General Manager.