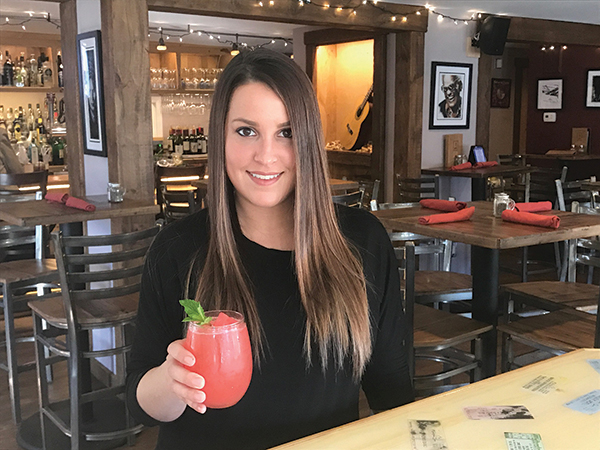 Note Kitchen & Bar
227 Greenwood Avenue
Bethel, CT
Note Kitchen & Bar pairs its food and beverages with nightly live music. The modern American cuisine is fused with international flavors and uses locally-sourced ingredients with wines, craft beers and specialty cocktails among accompaniments. Two percent of its profits are donated to local food charities and military veterans receive a discount.
Bartender: Allie Dunn
Cocktail: The Watermelon Song
Recipe:  Build in a cocktail shaker
2 oz. Litchfield Distillery Gin
3/4 oz. Wild Moon Cucumber Liqueur
1/2 oz. Fresh squeezed lime juice
Fresh muddled watermelon
Shake. Pour in a glass over ice. Garnish with a dash of black pepper and a fresh sprig of mint.
"This refreshing cocktail represents all the great qualities of Note Kitchen & Bar: locally-sourced, fresh ingredients created with a passion for innovation and flavor. It pairs well with several of Chef Calin's savory dishes and can be enjoyed on our new patio opening in June," said Proprietor Tony Heslin.