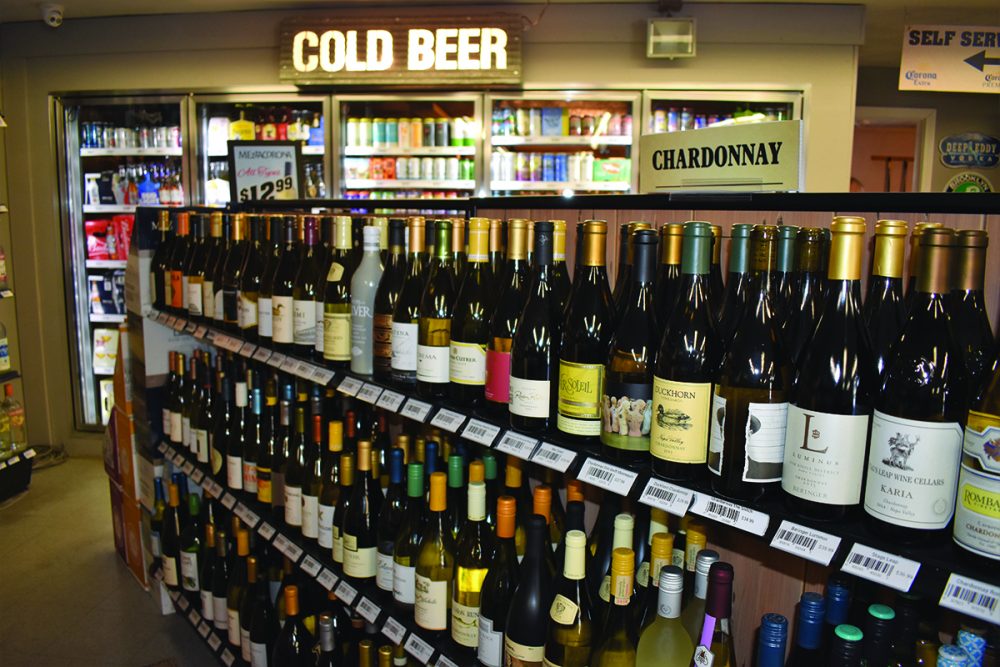 Point Wine & Spirits
3 Thames Street
Newport, RI
Square footage: 2,500
Years in operation: 9 months
By Sara Capozzi
Rich Willis had owned Newport venue Caleb & Broad for four years when he decided to purchase the historic Bucci's Package Store, a 2,500-square-foot store in Newport's National Historic Landmark District. It is one of the oldest beer, wine and spirit shops in town. Willis remembers visiting the store as a child, back when it sold candy and groceries, as his mother was from the area.
While he had never worked in a store, Willis had spent his career in the restaurant industry. Combined with his sister Bonnie Willis' background in retail, and his father William Willis's help with purchasing and inventory control, the family opened Point Wine & Spirits in May 2018.
"I just saw it as a good opportunity," Willis said of purchasing the shop. "It was a store that's been here. I think it's one of the oldest licenses in the state … This was one of the highest-grossing stores in Newport at one point. I saw it as an opportunity where it was a business that with a little bit of life back into it could do really well. I felt like it could go hand in hand with the restaurant as well."
In the beginning, Willis experienced "a learning curve" as he adjusted to the differences in purchasing beer, wine and spirits inventory for a store versus buying for a restaurant. When Point first opened, it had little inventory, relying first on sales representatives for opening stock. "From there, I've just been expanding my inventory and reaching into different markets, so to speak," he said.
Within one month, Willis quadrupled the store's inventory and said the store has experienced almost 100% growth over last summer.
He said he sees "a wide range" of items that are popular at Point, noting the shop's main focus is split between wine and craft beer. Willis said he's noticed that higher-end wines, such as those from Orin Swift Winery, have been doing well. The store is also known for its expansive rosé selection, a popular item especially in the warmer months, since the shop is just a quarter of a mile away from the Newport Shipyard.
Willis plans to renovate the store in the near future, all with the customer in mind. This includes the addition of an L-shaped cooler, expanding from five doors to 13. This improvement in particular, he said, will allow Point to focus more on its ever-rotating selection of craft beer from Rhode Island-based breweries and have more cold selections for the convenience of customers.
Willis also plans to move the checkout counter to the front of the store, adding a tasting area for its regularly scheduled events and a front-of-store showcase for high-end selections. The basement is earmarked for a wine cellar, storing "VIP" wines and consignment items for collectors.
"I believe in creating an atmosphere and making it a destination-type thing," Willis said. "I always want to create a vibe in here, as opposed to just being a store."