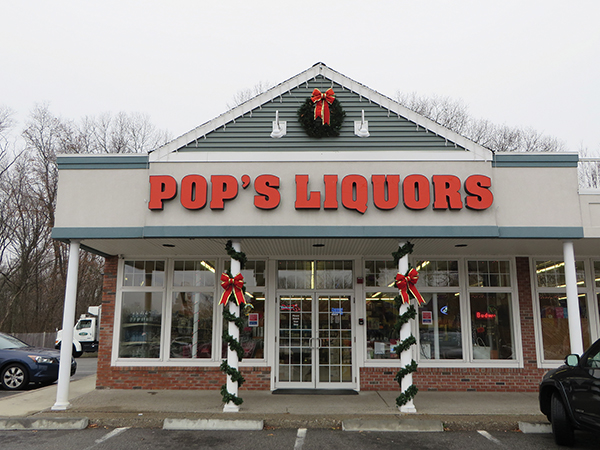 By Bob Sample
Pop's Liquors
Location: 2080 Diamond Hill Road, Cumberland, RI
Years in operation: 30 (under current ownership)
Store size: 4,200 square feet
Like the proverbial middle kid in a family of five people, some medium-sized package stores might have a bit of an identity crisis. Pop's Liquors of Cumberland, R.I., solves that by offering friendly, neighborly service along with the wide selection
typically found in a much larger retail establishment.
Mainstream brands share shelf space with a wide assortment of boutique wines, craft beers, and lesser-known spirits brands. "We have a cooler with space for 50 SKUs of craft beers," notes Pop's Co-Manager Keith Custodio. "We keep the same setup all the time, but each week, we get in a new set of 10 hard-to-find, but highly rated beers."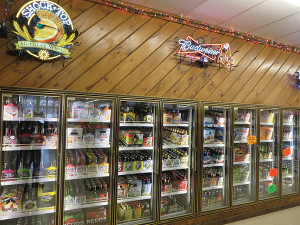 The same setup applies in the wine section of Pop's. "When we run through our supply of a particular smaller vintage, instead of just reordering more we'll get something else to take its place on the shelf," says Co-Manager Matt Baretto. "That way, we're always putting new products on our shelves. It's important to stay up with current trends, and the product mix we offer is the way to do that."
One key element that has proved valuable in boosting sales is the way products are merchandised. "In a lot of bigger stores, you have to navigate through oceans of wine bottles – and that can be difficult to do," says Baretto. "We've set up the store in a logical way where everything is consistently organized. We've also developed a uniform store-expert review system to guide customers–and all of these cards are produced on a common template. That way, nobody shops blindly."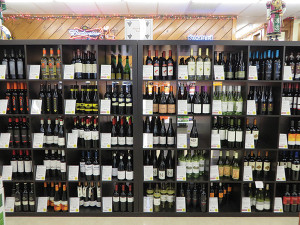 "We pay particular attention to wines in the $10 to $15 range–that's our bread-and-butter zone," Custodio adds. Through research, the store tries to specialize in carrying only wines with a grade of 90 or higher from Wine Advocate and Wine Spectator.
Wine tastings occur every two weeks, at a minimum, drawing plenty of newcomers. Craft beer tastings, while less frequent, are also a popular draw and the store recently held its first spirits samplings–thanks to the approval for such events by the Rhode Island legislature.
And the Facebook-savvy folks who increasingly flock to the store can count on robust information from Pop's Facebook page, frequent updates, and information about beverage topics.