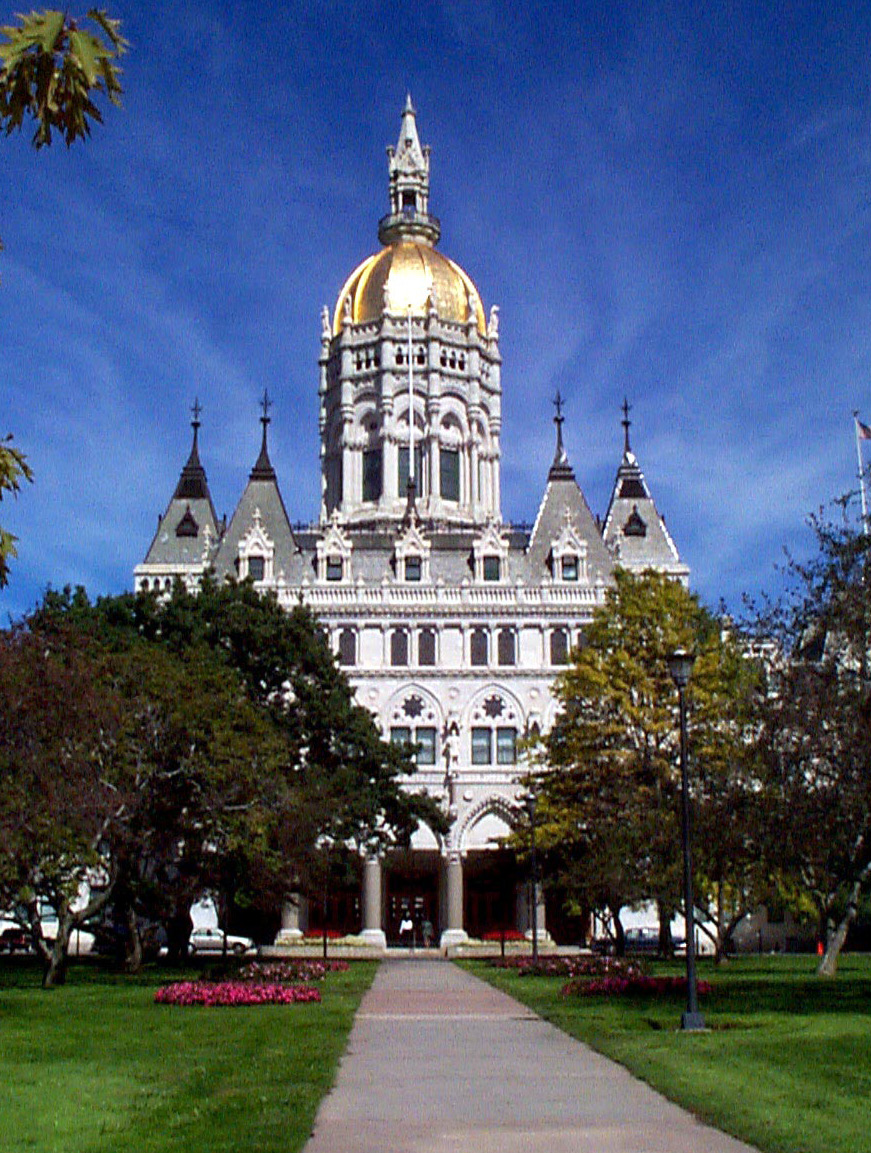 Pricing Task Force Tackles the Industry; Tallarita Remains on Task Force Despite Losing Primary Election
By Lauren Daley

The four subcommittees created by the 15-member Competitive Alcohol Liquor Pricing Task Force are merging into three, as their January 1 deadline for recommendations to the General Assembly edges closer. Starting at their Sept. 19 meeting, the Minimum Pricing and Price Posting Subcommittee and the Quantity and Volume Discounts Subcommittee will combine into one subcommittee, the reason being that it was made up of mostly the same people, said State Rep. Sandy Nafis, who sits on both. "We're combining those two together because most people who were on one were also on the other, so there was an overlap," Nafis said.
The Task Force is co-chaired by Deputy Majority Leader State Rep. Kathy Tallarita (D) from the 58th District in Enfield and Edward Berthiaume— who co-owns Mr. B's Discount Wine & Spirits in Brooklyn, Conn. Tallarita chairs both the Alcoholic Liquor Tax Subcommittee and the Minimum Pricing and Price Posting Subcommittee. Each of her subcommittees has met twice thus far.
Berthiaume chairs the Existing Alcoholic Liquor Permit Restrictions Subcommittee and the Quantity and Volume Discounts Subcommittee; those committees had each met once as of press time. "Ed Berthiaume thought that the issues between the Minimum Pricing and Quantity Discount Subcommittees overlapped and asked if we could combine the two subcommittees… I had no problem with that, providing his subcommittee members didn't," said Tallarita.
She continued, "I will continue to chair the subcommittee with Ed serving as co-chair. I think it is a decision that all members felt comfortable with …We are getting a lot of useful information on a variety of subjects and…I feel very comfortable that we as a group will have some valid recommendations to move forward to the General Law Committee and the Governor for the upcoming 2013 legislative session."
The subcommittees were created at the Task Force's full meeting on August 1 in order to cover more ground. In May, Connecticut Gov. Dannel P. Malloy (D) asked for the creation of the Task Force, assigning them with a massive undertaking: to examine, review, and analyze Connecticut alcoholic liquor taxes, quantity and volume discounts, existing liquor permit restrictions, minimum pricing and price posting; they must also look at alcohol law in other states and note the impact on consumers and industry stakeholders.
Tallarita recently lost her seat in the House in the state primary elections—challenger David Alexander won by a 2 to 1 margin, outdistancing Tallarita, a 14-year incumbent, 64 to 36 percent, according to figures from the Enfield Patch. "I'm extremely disappointed," Tallarita told Enfield Patch shortly after the results were disclosed. "I'm proud of my 14 years of service to the town of Enfield. I still have until January as state representative in the 58th District, and there is still work to be done between now and then."
State Rep. Sandy Nafis told The Connecticut Beverage Journal in a phone interview that with Tallarita's loss, it's "hard to say" if anything will change in the alcoholic legislative debates for next year. "I think a lot will depend what comes out of the Task Force— and who gets elected… (Legislature) has been cautious about making massive changes; I don't think that will change."
As for the biggest issues facing the Task Force?
"That depends who you talk to," Nafis said with a chuckle. "There's a concern that consumers could do better, but there are concerns about safety, business and jobs. Those concerns permeate everything we do. Right now, there are just a lot of questions… We're trying to gather material. We're far from making any decisions."
Her concern right now is about quantity discounts hurting small businesses, she said. "The small business people can't afford to do quantity discounts, and the minimum pricing would hurt the little people, too. They're still reeling from Sunday sales, to be honest. That was unfortunate for them," Nafis said.