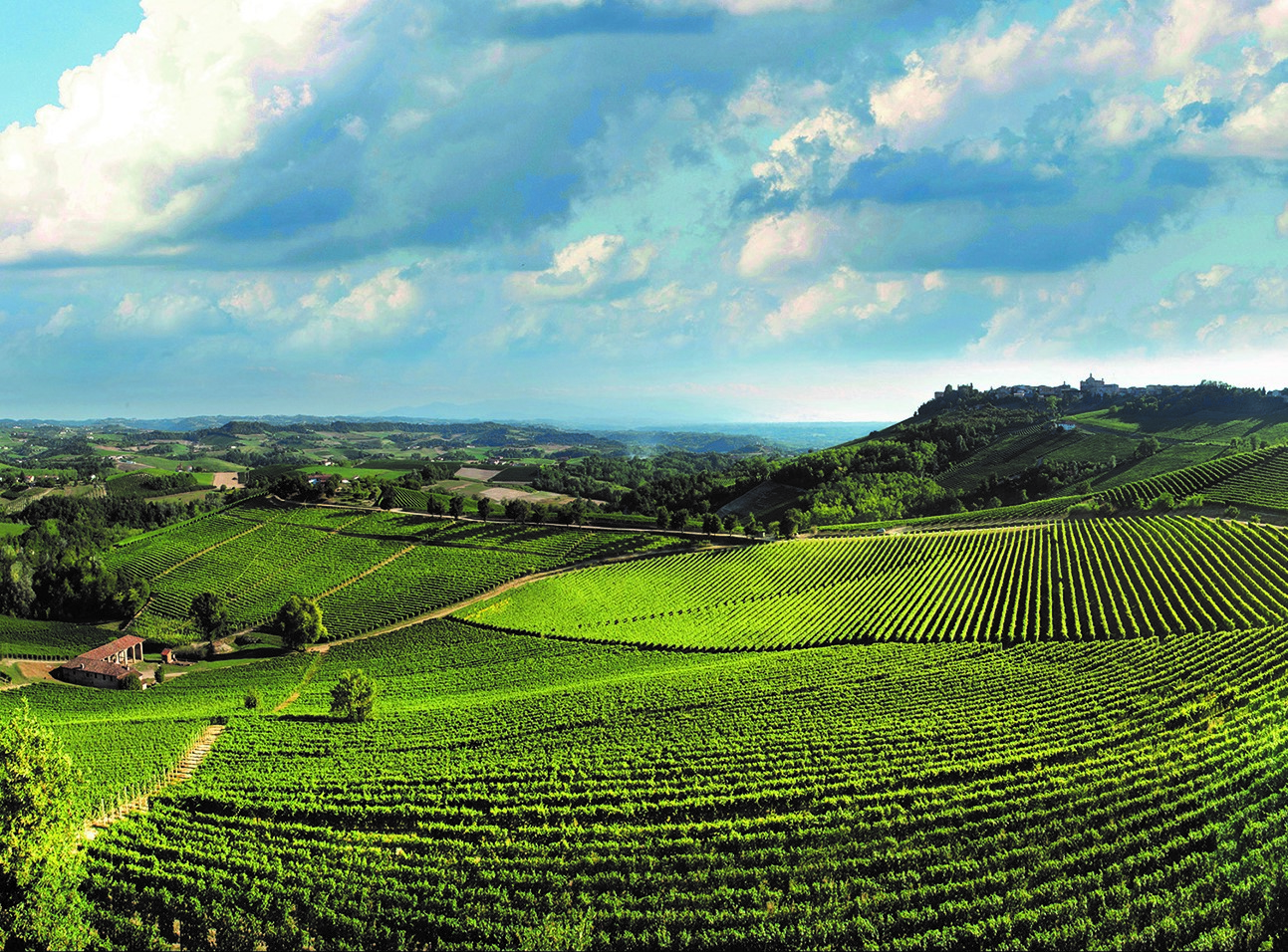 Famed Region's Less Expensive Wines Are Fresh And Fruity Crowdpleasers
By Ed McCarthy
When wine lovers think of the Piedmont region in northwest Italy, Barolo and Barbaresco immediately comes to mind. Both are red wines made from the Nebbiolo grape variety—which stubbornly refuses to grow successfully outside of its native Piedmont. Barolo and Barbaresco are majestic wines, revered for their power and complexity.
But Barolo and Barbaresco are not wines to drink on an everyday basis. They are both very tannic and acidic, and generally require many a decade or more to mature and soften. Also, the best versions are expensive, from $80 on up to well over $100, and lesser versions selling for $45 to $50 will not give you as great a drinking experience.
Fortunately, the Piedmont region produces some excellent, good-value reds for everyday occasions. Barbera, Dolcetto and Nebbiolo are wines that I drink on a regular basis because they go with so many foods, and they are not expensive. These are the type of wines you can recommend with confidence as dinner-tonight wines, from pizza- to pasta- to burger-wines, with a little more oomph and grip than the average ripe-fruit-forward New World red.
Dolcetto
The grape's name "Dolcetto" (in Italian, "sweet, little one") is misleading because Dolcetto wine is not sweet at all. Dolcetto is a dark-skinned grape; it produces a dry wine with some tannin, but it is relatively low in acidity. Dolcetto is often the first wine served at a Piedmontese dinner—with appetizers, with soup, and sometimes with light pasta entrées. It is a wine that is best consumed when it is young, fresh and fruity.
Retail prices range from $14 to $19 for Dolcetto. Dolcetto wines may carry the appellation of Dolcetto d'Alba, Dolcetto d'Asti, Diano d'Alba or Dolcetto di Ovada. Also, centered around the town of Dogliani, the Dogliani DOCG wines are made from 100% Dolcetto. Chionetti and Luigi Einaudi are two standout producers of Dogliani, which along with Ovada Dolcetto is considered the sturdiest of the Dolcetto wines.
Barbera
Barbera is the most popular of the everyday Piedmontese wines. It can also be found in many other regions of Italy, but its spiritual home is in Piedmont. Barbera is a delicious, fruity dry wine reminiscent of blackberries, with very low tannin but high acidity, imparting a pleasant, tart finish. You can drink it young, but the best Barberas can age for 10 or more years. I prefer it when it's three or four years old. Barbera goes famously with pizza. Italians serve it with most pastas, and it can even accompany fish; it's great with burgers as well.
The most popular Barberas are Barbera d'Asti, Nizza d'Asti, Barbera d'Alba and Barbera di Monferrato (the Monferrato zone, just east of Asti, is thought to be Barbera's original home). The original-style, unoaked Barberas, retail mainly in the $15 to $20 range. Barberas that are barrique-aged start at $20 but can go up to $45 in some cases; thankfully, they are becoming less popular.
Nebbiolo
When Nebbiolo is grown outside of the delimited Barolo or Barbaresco zones, the wine made is called Langhe Nebbiolo or Nebbiolo d'Alba. The Langhe is the large, hilly area south and east of the Tanaro River where most of the prime vineyards, including Barolo and Barbaresco, are located. Nebbiolo d'Alba is the name of the wine when the grapes grow specifically in the Alba region (part of the Langhe).
These two Nebbiolo wines are usually produced from grapes of younger vines than in the Barolo or Barbaresco zones, and so are ready to drink as soon as they are released. They don't have the deep aromas and flavors of mature Barolos or Barbarescos (tar, licorice, leather, and so forth), but they are seriously dry, with ample tannin and acidity and are perfect to accompany meat or poultry entreés or cheeses. They retail in the $18 to $25 range.
Whites to Watch
Two white Piedmontese wines, Arneis and Timorasso, both share a similar backstory: their grape varieties were almost extinct, but were re-discovered and brought back to life.
Arneis was rescued in Roero, a wine district northwest of Alba, about 50 years ago by the late Alfredo Currado, then winemaker-owner at Vietti. Arneis is a viscous, pleasant, fruity, dry wine with almond and peach aromas and flavors reminiscent of Viognier. It is best used as a wine for appetizers or light first courses. The top Arneis producers are Vietti and Bruno Giacosa. Arneis sells for $23 to $25.
Walter Massa, owner-producer of Vigneti Massa, carefully revived the disappearing Timorasso, growing in the Colli Tortonesi district. Timorasso is a dry, aromatic, full-bodied white wine with good acidity. It is a main-course wine, especially with poultry entrées. Prices for Timorasso start at $23 and go up to $40. The best producer of Timorasso is Walter Massa.
Ending on a sweet note, Piedmont is also the home of delicious Moscato d'Asti, which can be a slightly sparkling wine. And a 750ml bottle sells for as little as $7 to $10!