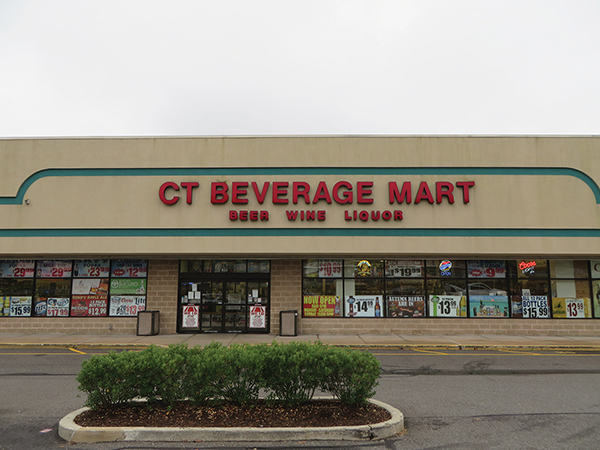 By Bob Sample
CT Beverage Mart
955 Washington Street
Middletown, Conn.
Years in operation: 31
Square footage of store: 16,000
In business, magnitude is not always an immediate ticket to success. Yet, when combined with knowledgeable staff and careful attention to service, size can be part of a winning combination, according to Jim Valentine of Connecticut Beverage Mart in Middletown.
The Middletown store is the largest of Connecticut Beverage Mart's four locations, with outlets in New Britain, Newington and Wallingford. And at 16,000 square feet, it is the largest beverage retailer in the Middletown area. "Our store's size means we can offer a great variety of product," said Valentine, who co-owns the chain with Jim Ransford. "We have about six thousand different SKUs in the Middletown store. What's more, our size lets us buy more when items are priced lower on the market, and pass on that lower pricing to our customers."
The experience factor also sets this store apart for its customers, Valentine explained. Among the four managers in the Middletown store, one has worked in the beverage industry for more than 30 years, while two have more than 20 years of experience each. Moreover, besides being a 30-year industry veteran himself, Valentine has long been active in the Connecticut Package Stores Association (CPSA). He currently serves as the organization's vice president.
The store's wine and beer segments jockey for the number-one spot, with beer selling more briskly during the summer and wine leading the way in winter. The constantly changing nature of these two segments has pushed the liquor business a bit into the shadows, although the store carries a hefty assortment of spirits as well.
"Our beers turn over very quickly and a good portion of our customers buy them by the case," said Valentine. Wine is a bit slower moving because it is usually purchased by the bottle. The top-selling wines are usually in the $8 to $10 category, although the Middletown store keeps pricier wines on hand, too.
South American wines are currently the most sought after, with Malbecs selling at a rapid clip. Other hot sellers include Italian pinot grigios and California cabernets and pinot noirs.
"We also sell a fair amount of French wine, though not nearly as much as South American wine," said Valentine. "One country that used to be really popular – Australian wines – has come to a grinding halt. The Australian government used to heavily subsidize its wine exports and doesn't do that anymore. As a result, the prices have gone up."
A popular marketing technique has become a Beverage Mart staple: store tastings. "We usually do at least two tastings each week – one on Friday evening and another on Saturday afternoon," said Valentine. "We'll usually have two or three different beers or wines on hand for people to try."