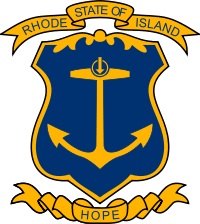 From Staff Reports
The office of Gov. Gina Raimondo announced the end to the curfew that has been placed on restaurants since November, beginning on Jan. 29, lifted by an executive order on Jan. 28. The early closing times of 10:00 p.m. on weeknights and 10:30 p.m. on weekends had been placed on venues in November in an effort to slow the spread of the coronavirus, but many hospitality industry members criticized the decision from the beginning, arguing that it had very little impact on the state's COVID-19 case numbers.
The shift to normal operating hours will help struggling restaurants bring in much needed sales revenue. Plus, the move comes in response to the continued decline in Rhode Island's COVID-19 case numbers in recent weeks; its weekly positivity rate is currently 4.1%.
"The RI Hospitality Association has been working hard over the last several weeks to lift the curfew on Rhode Island restaurants," said Dale J. Venturini, President/CEO, RI Hospitality Association (RIHA) in a statement, "We'd like to thank our legislators as well as the many cities and towns for their support to end this curfew period and look forward to normal operating hours beginning on Friday. While we continue to work on eliminating bar-seating restrictions, this is an important step forward in heling our industry recover."
Other restrictions placed on venues since Rhode Island's Pause remain in place, including a ban on bar seating. Indoor dining in limited to 50% capacity, with only one household per table allowed. Outdoor dining, when feasible, allows no more than two households per table.
"Small businesses, especially our restaurants, have been hit so hard during this pandemic," said Commerce RI in a statement. "Because our COVID-19 data is showing positive signs across the board, we are able to gradually relax some of the business restrictions in place. Today, Governor Raimondo will sign an executive order immediately removing the early closure requirements for businesses."