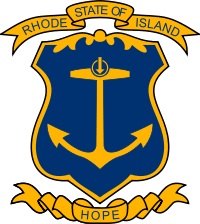 RIHA lauds allocation of ARPA funding
 From Staff Reports
The Rhode Island General Assembly reconvened on Jan. 3, 2022 to close out the 2021 session, which included approving Gov. Dan McKee's "down payment" of American Rescue Plan Act (ARPA) funding.  Following a unanimous vote by the House and Senate, Gov. Dan McKee was joined by House Speaker K. Joseph Shekarchi and Senate President Dominick J. Ruggerio to sign RI Rebounds, the Governor's plan to invest $119 million in American Rescue Plan State Fiscal Recovery Funds in Rhode Island's children, families, workers, housing and small businesses.
Rhode Island received more than $1.1 billion in ARPA funds with the legislative leaders needing to approve a plan from December for how to spend roughly 10% of the money on supporting children, families and the child care industry; assisting small businesses impacted by COVID-19; promoting affordable housing and helping the homeless; and helping the hard-hit tourism, hospitality and event industries, with Gov. Dan McKee proposing spending $119 million.
Gov. McKee, House Speaker Joe Shekarchi and Senate President Dominick Ruggerio held a press conference on Dec. 6, 2021 announcing plans on how to initially spend the state's ARPA funding through the governor's Rhode Island Rebounds plan. During the briefing, Gov. Dan McKee called it an "unprecedented amount of funding." Shekarchi and Ruggerio announced the legislature's commitment to act on McKee's proposal and the Jan. 3 vote puts it into place.
Gov. McKee said of the result, "Today, we move forward with a crucial investment in Rhode Island's future," said Governor McKee. "RI Rebounds directs federal funding where it is needed most – to children, families, workers, housing and small businesses. I thank the Speaker and Senate President for their partnership and commitment to making this plan a reality. I look forward to working together to further our recovery and make Rhode Island a more prosperous and equitable state for all."
The approved plan includes $32 million for small businesses with less than 1,000,000 in annual revenue with:
$12.5 million in direct aid payments to businesses for lost revenue
$10.5 million in technical assistance programs for businesses
$7.5 million in support of capital improvements for businesses that improve health measures (such as the Take it Outside program and ventilation management).
The $13 million for hospitality/tourism/event businesses, which includes restaurants and hotels, with no cap on annual revenue, includes:
$8 million in direct aid payments to hospitality/tourism/event businesses for lost revenue
$3 million in support for outdoor and public space improvements and event programming
$2 million in tourism marketing support.
"The Rhode Island Hospitality Association (RIHA), our members and the entire industry is incredibly pleased that the general assembly has passed Governor McKee's request to begin allocating the $100 million 'down payment' ARPA funding that will in part provide funding for hospitality, events and tourism businesses," said Dale J. Venturini, President/CEO, RIHA.
"As one of the hardest-hit segments of the state's economy during the pandemic, the hospitality industry is in dire need of this additional support as it navigates staff shortages, rising food costs and spiraling supply-chain issues. We look forward to working with the Governor in the disbursement of the funds."
RIHA said it is in conversations with the Governor's office and Commerce RI on how the funds will be distributed and when businesses can apply for funding.
The Governor's original RI Rebounds plan, submitted to the legislature for approval in October, proposed $113 million to bolster Rhode Island's recovery. The proposal included $38.5 million to support children, families, and social supports; $32 million to assist small businesses impacted by COVID-19; $29.5 million to promote affordable housing, housing stability supports and broadband; and $13 million for hard-hit tourism, hospitality and event industries.
At a joint announcement in December, the Governor, Speaker and Senate President announced that the legislature would add an additional $6 million to support child care, bringing the plan's total investment to $119 million.