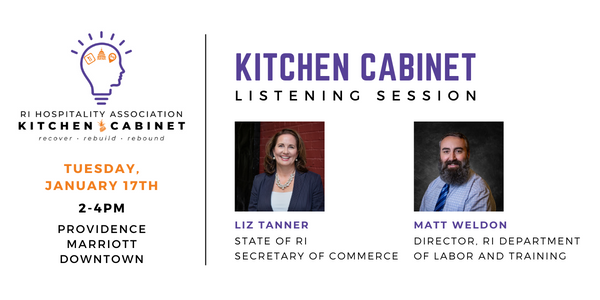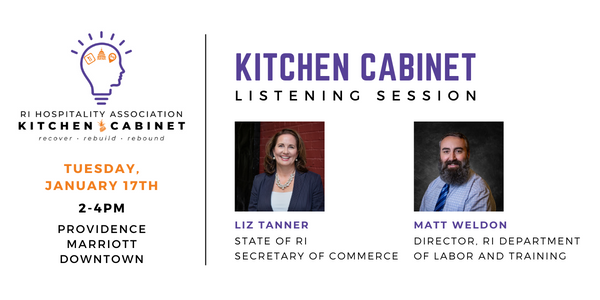 WHAT: The RI Hospitality Association (RIHA) will host a Kitchen Cabinet Meeting at the Providence Marriott Downtown on Jan. 17. In order to best serve its members, RIHA would like to know more about the current challenges being faced by the hospitality industry, including:
• General Business Issues
• Alcohol
• Labor
• Construction
• Labor and Training Initiatives & Issues
Industry experts Liz Tanner, Secretary of Commerce and Matt Weldon, Director, RI Department of Labor and Training will be in attendance. Members are encouraged to come ready with their thoughts and questions in order to have a meaningful dialogue.
This event is free for RIHA members, however you must pre-register to attend.
Register here.
WHEN: Tuesday, Jan. 17, 2023, 2:00PM – 4:00PM
WHERE: Providence Marriott Downtown, 1 Orms St, Providence, RI 02904.