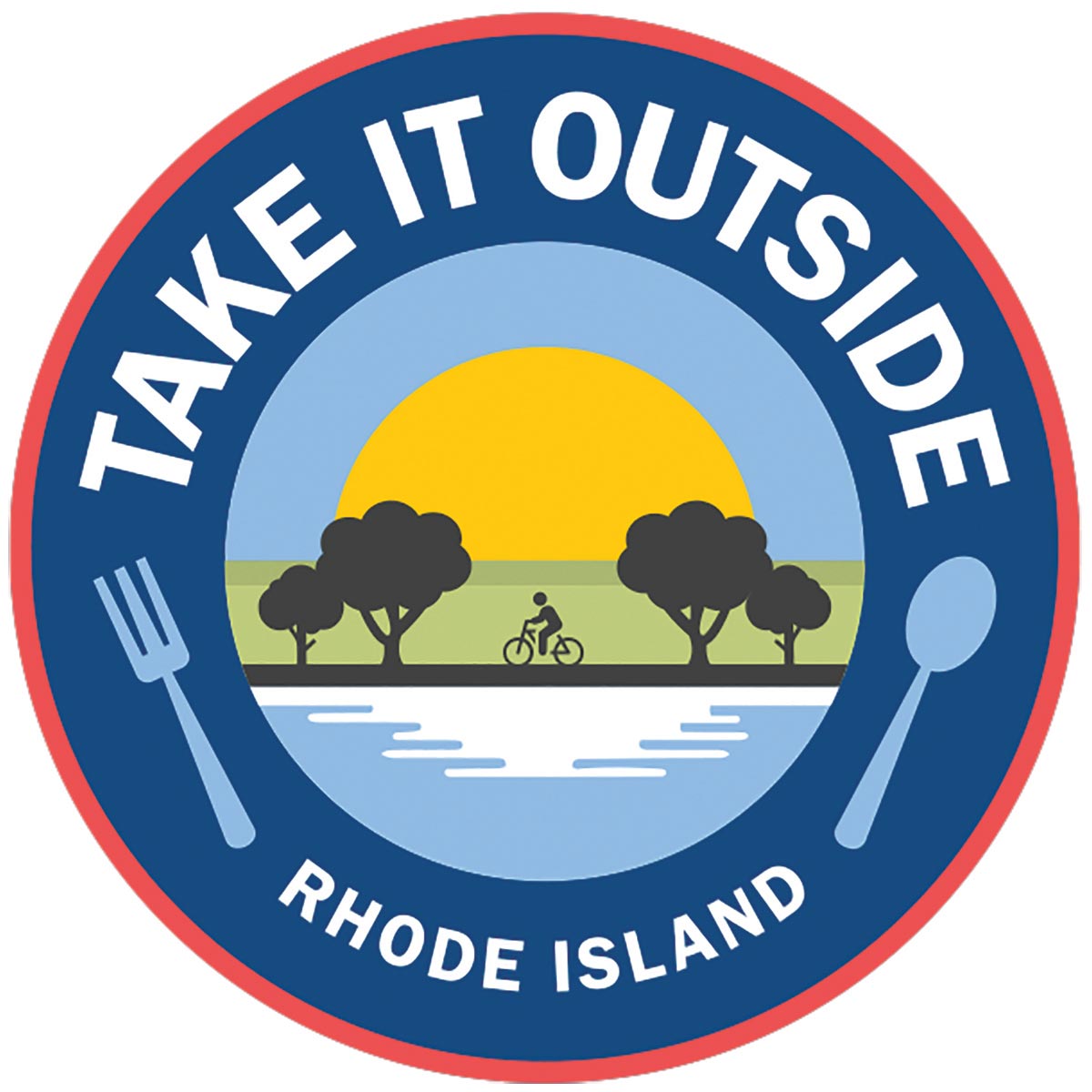 Business Owners See Struggle Ahead in Coming Cool Down
On-premise opportunities part of multiple relief efforts
From Staff Reports
Fall saw changes and initiatives to help on-premise venues regain some traction after the COVID-19 pandemic continued to cause financial skids for many restaurateurs and business owners.
The Rhode Island Hospitality Association (RIHA) surveyed its members in September, releasing results on Oct. 1 outlining the difficulties and impact. Seventy-four percent of respondents closed their business at some point in 2020 due to COVID-19. Although 96% of respondents are currently open, they continue to struggle. When revenues from August 2019 are compared to August 2020, 21% of respondents reported a 70% or more decline. However, when comparing the overall loss of revenue in 2020 to 2021, the numbers remain similar, with 20% of respondents indicating that their 2020 revenue was down more than 70% when compared to 2019.
Entering the colder fall months, there is some anticipation among businesses that they will start to see greater losses in revenue, as the demand for outdoor dining lessens. Of the respondents, 62% are offering some form of outdoor dining, with 18% adding outdoor dining this year. Of that 62% offering outdoor dining, 33% are planning on extending their outdoor-dining season in some capacity. Over 70% of respondents believe that their business will lose money in the next six months, with only 13% expecting to break even.
Meanwhile, Gov. Gina M. Raimondo and various municipalities announced several updates and programs geared toward helping businesses, with a summary below.
Take It Outside Initiative Offers Opportunity
The governor announced that as part of her Take It Outside initiative, the table-spacing requirement for outdoor seating will be reduced to six feet from table edge to table edge. Indoor tables must still be placed at least eight feet apart or have a nonporous barrier between tables. Restaurant guidelines can be found at reopeningri.com/restaurants, as the state is now in phase three.
The Take It Outside initiative has already awarded more than $4 million in funding "to help do more outdoors" in the form of grant funding in order to help the businesses in their communities. Over 80 proposals – from creating a lending library of heat lamps, outdoor tables and lighting, and additional equipment for businesses, to providing Wi-Fi hot spots – were submitted, said the governor in an email. Information to apply can be found at reopeningri.com/take-it-outside.
RIHA announced its new #BYOBlanket program, funded by a grant from Commerce RI. The goal is to help venues continue giving customers the option of dining indoors or outdoors, with indoor capacity limited. Appealing to the idea of comfort without uncomfortableness, the social media campaign makes the idea of cozily dining outdoors an appealing proposition, with elements that include a new blanket distribution program for restaurants along with tools to help market, message and encourage customers to bring their own.
Outdoor Dining, Liquor Licenses and Restorative Grants
Multiple municipalities in coordination with RIHA announced license-renewal and -extension programs designed to help on-premise venues.
The City of Pawtucket, Mayor Donald R. Grebien and the Pawtucket City Council announced on Sept. 15 that, working closely with RIHA, a payment plan will be established for restaurants who will be renewing their liquor licenses for another year. Private clubs, whose liquor renewal fee is $500, will also be allowed to pay their fee in two installments to be paid semiannually.
"As we work our way through this COVID-19 pandemic, it is important to remember the many small businesses that have suffered greatly through this time. Among those businesses hardest hit are the many restaurants that were forced to close for many weeks," said Mayor Donald R. Grebien.
"After being approached by the RI Hospitality Association, I believe that together we can provide a reasonable accommodation to assist these small businesses that are struggling to survive during this pandemic."
The cost of a liquor license is $1,500, which normally would have to be paid in full by Dec. 1. The payment plan will provide more flexibility to the small businesses that have this license. "Allowing the license holders to pay their annual fee in quarterly installments, with the first installment due on Dec. 1, will reduce the financial pressure on these establishments during the renewal process," said Grebien.
Woonsocket Mayor Lisa Baldelli-Hunt announced in September an executive order to extend outdoor dining for Woonsocket restaurants through Dec. 31, 2020. Outdoor dining at Woonsocket restaurants has been a well-received "eating out" alternative for both city residents and out-of-city patrons, and restaurants have found outdoor dining to be an invaluable option in helping keep their businesses afloat during the COVID-19 pandemic.
The outdoor-dining extension allows restaurant owners to better plan how they will continue to offer outdoor dining during the upcoming colder months, and gives them assurance that any purchases that they make now to facilitate this option, such as heating units, can be utilized through Dec. 31. The executive order also extends through Dec. 31 the ability for restaurants in the Market Square area to utilize the municipal parking lot for outdoor-dining purposes.
The Providence Outdoor Dining Permit was set to expire on Oct. 1, but the city began offering an extension for venues. Mayor Jorge O. Elorza and City Council President Sabina Matos also announced new efforts as part of #RethinkPVD, including establishments to use up to two legal parking spaces directly outside of their establishment as designated take-out spaces for up to 15 minutes by patrons. The application is free of charge, and upon approval, establishments will be provided with signage for their designated spaces. Additionally, any Providence establishment applying for a liquor-license renewal of all classes will be afforded a payment plan opportunity, allowing them to pay their full license fee over the next six months. First payments (half of the total license fee) will be due by Dec. 1, 2020. Full payment must be made by May 1, 2021.
In other efforts, RIHA has been working with the Department of Business Regulation and the RI Division of Taxation on helping businesses renew their liquor licenses. RIHA has requested that the state allow businesses to renew their liquor licenses if they have a tax payment plan in place, but may not be up to date with all state and local taxes, and forgive the $500 Class P renewal fee. As of press time, there was not an update on the effort.
The Restore Rhode Island grant program began accepting applications through its online eligibility web portal. Grants are available for up to $15,000 to help small businesses affected by COVID-19 with fixed costs and other COVID-related expenses. Businesses must have a physical location in Rhode Island and 50 or fewer full-time equivalent employees or qualifying independent contractors; there is no limit for restaurants and caterers. Sole proprietors and businesses without employees or contractors (1099s) may also apply. For more information, view commerceri.com/about-us/restore-ri/.