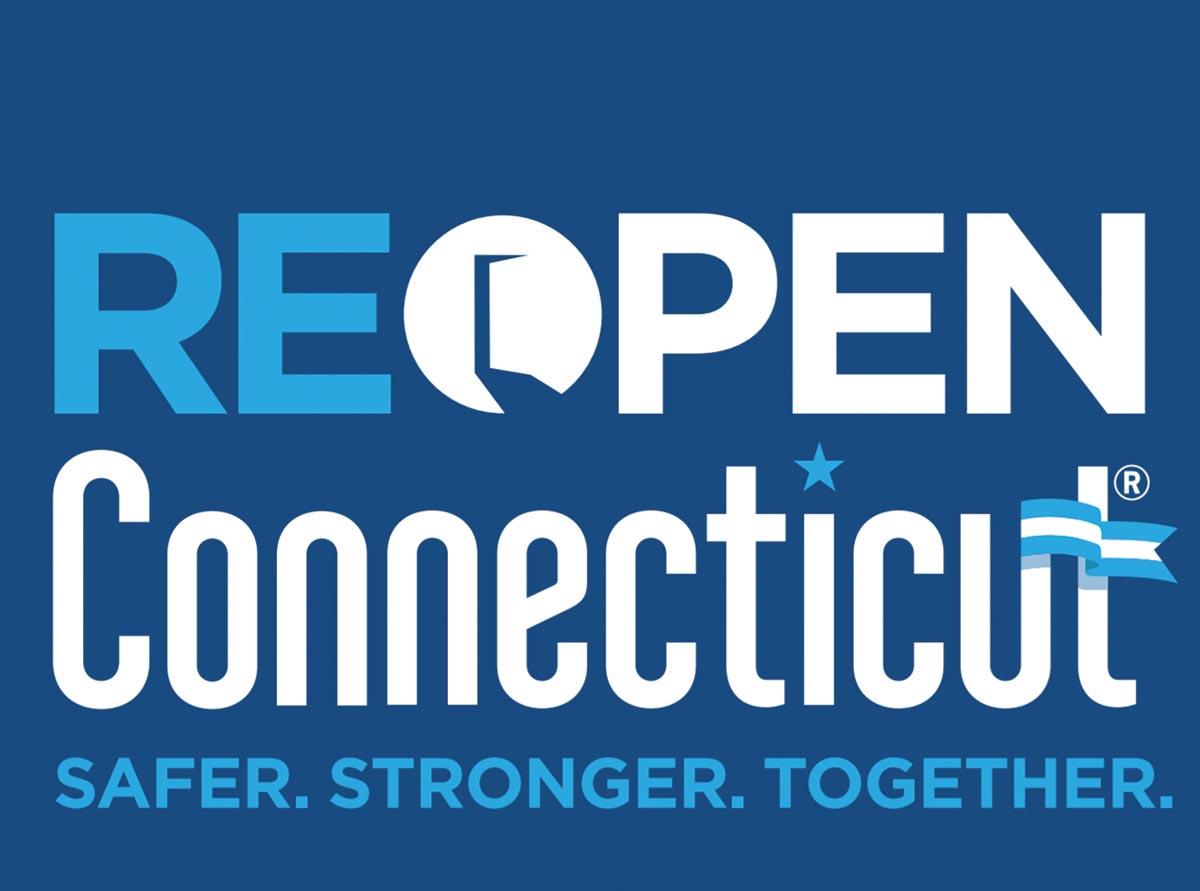 Capacity increases for indoor dining and private events
From Staff Reports
As the COVID-19 cases in the state persist, Connecticut moved ahead to its third phase of reopening on Oct. 8. Bars and nightclubs are to remain closed with no new date indicated.
Indoor dining capacity limits were increased from 50% to 75%, and restaurants' tables will still need to be at least six feet apart or have plexiglass barriers. As cold weather makes outdoor dining a less popular option, the increase is designed to help offset the already negative economic impacts for businesses since the pandemic began.
The governor also expanded allowable capacity for indoor events from 25 to 100 people and outdoor events from 100 to 150 people. An earlier notice for private events, which was welcome news for caterers, allows walk-up bar service, provided patrons follow proper social-distancing guidelines. Walk-up bar service is still not permitted at restaurant bars.
Connecticut Restaurant Association Executive Director Scott Dolch said in response to the announcement, "Today's news is another important step in Connecticut's nation-leading efforts to respond to COVID-19 in a safe and responsible manner. Like the rest of the country, Connecticut is not out of the woods of this pandemic by any stretch, but we've proven that it's possible to be mindful of our local economy at the same time we keep our residents as safe as possible."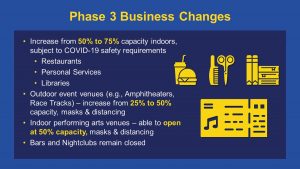 Dolch noted that as Connecticut returned to limited indoor dining on June 17, customers throughout the state have been dining indoors while Connecticut has held COVID-19 transmission to some of the lowest levels in the country. "Connecticut restaurateurs have proven their ability to adapt, follow new rules and serve customers safely. Today's news is a recognition of their hard work and commitment to being part of the solution, and a recognition that the state must help a sector that at its peak employed 10% of the state's workforce," he said. "We want to thank Gov. Lamont, Commissioner Lehman and the rest of their administration for their continued partnership and communication on
these issues."
A recap of current guidelines for restaurant bar seating in place as of Oct. 8 includes:
Bar seating will be permitted so long as the following conditions are met:
Staff working behind the bar follow all personal protection requirements; and
Work behind the bar is limited to pouring/serving beverages, taking/processing orders, serving food and delivering/picking up the bill.
All mixing of drinks and other work performed behind the bar must be performed at a distance of six feet from customers seated at the bar or a physical barrier (e.g., plexiglass) must be used if within the six-foot spacing, and
The plexiglass barrier must be at least 30 inches high and a gap/opening at the bottom of the barrier is allowed for food and drink service as long as the gap/opening is no more than eight inches high.
Parties must be seated at bars (no standing customer service) and parties must be spaced at least six feet from other parties.
Walk-up bar service is still not permitted at restaurant bars.
And with the cooler weather here, new guidelines regarding outdoor tents, which must conform to state and local building codes, were also issued:
Tents with two or more sides up, comprising 50% or more of their total wall space, may operate under outdoor dining rules. Space heaters must adhere to appropriate local permits and/or inspections.
Fully enclosed tents will be treated as indoor dining and must conform to state and local building codes.
If inclement weather occurs, a total of three flaps can be down. Once inclement weather passes, flaps must be lifted immediately.
The latest state resources and guidelines can be found at portal.ct.gov/Coronavirus/Reopen-CT.