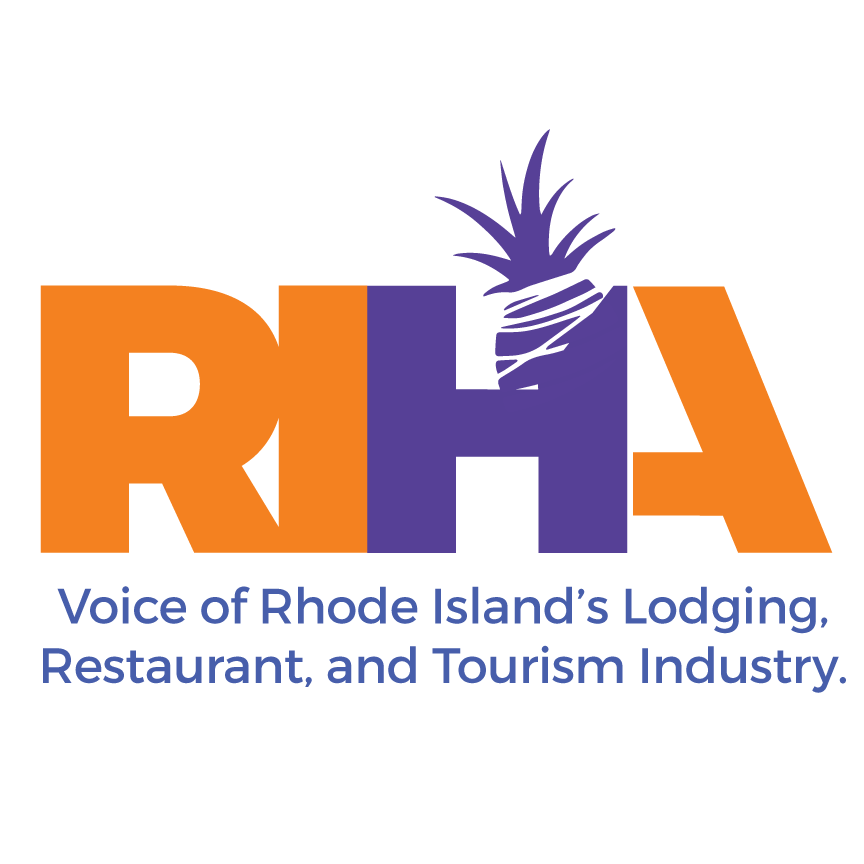 By Dale Venturini, President & CEO, RI Hospitality Association
After a marathon session of debates and a flurry of votes, Rhode Island's General Assembly has adjourned for the summer. With hundreds of bills in the mix, the RI Hospitality Association (RIHA) spent countless hours carefully monitoring each bill's progress and final outcome.
At the top of our list: labor bills. The $15 minimum wage was at the forefront of our fight with several pieces of legislation introduced to dramatically increase the state's minimum wage, currently set at $10.10/hour. Due to strong lobbying efforts from RIHA and other groups, none of the legislation moved forward. However, as part of a 2017 compromise, the state's minimum wage will increase to $10.50 on January 1st.
Opponents also sought to once again eliminate or increase the tipped wage. RIHA was able to mobilize several servers to testify against the proposed bills, alerting lawmakers that eliminating the tipped wage would equal a pay cut for them. While this legislation was unsuccessful, we do expect to see it resurface next year.
Another hot topic is wage discrimination. Legislation that would have broadened the "Equal Pay for Equal Work" standard in Rhode Island did not move forward as the House and Senate passed very different versions of the bill, leading to a stalemate. The City of Providence, however, currently has a pending ordinance to ban employers from asking about an employee's salary history, so we expect to see this topic and similar bills back next year.
There was also legislation introduced to eliminate the at-will doctrine, which would have made the state a national outlier and prevented employers from terminating employees without a drawn-out finding of cause. A bill to increase the overtime salary threshold from $413/week to $1,036/week did not make it out of House or Senate Labor Committees. Plus, workplace bullying and harassment bills geared toward lowering the standard for a hostile work environment and opening up employers to increased liability did not move forward.
Food and alcohol bills also took center stage. Prohibiting online alcohol education and training was introduced, but RIHA argued that it would make training more difficult to complete and was a step backwards for industry professionals. Legislation to restrict the hours that businesses with a catering liquor license could sell alcohol did not pass out of the House or Senate.Legislation that would have allowed caterers to purchase alcohol from liquor stores and distributors unfortunately did not move from the House Corporations Committee.
After a multi-year effort from RIHA, the General Assembly extended the Food Safety Manager's license from three years to five years, effective July 1. The frozen food permit was eliminated as part of the FY 19 budget. Legislation was introduced to extend the liability protection of businesses that donate food in good faith passed the Senate, but, unfortunately, not the House. And the General Assembly passed legislation that will create a statewide licensing process for food trucks.
Travelers and diners had losses and wins at the state house. Diners will not have to pay more for their meals on Aquidneck Island, as legislation that would have allowed Middletown and Newport to increase the meals & beverage tax from 1% to 2% failed in both the House and Senate. Legislation to reduce the 'cottage tax' on unlicensed rentals did not pass out of committee. And legislation that would have begun to regulate short-term rentals in the state did not pass out of the House. RIHA will be working with municipalities in the future on this important issue.
Finally, Fido is still welcome at dining establishments across the state as legislation that would have made it illegal to misrepresent a family pet as a service animal passed the House, but not the Senate. RIHA plans to attack this issue again next year.
Remember, much of what happens in the next legislative session depends on you. Our primary elections have never been more important than they are this year. Please, remember to vote on September 12th. This election is even more crucial than the general elections in November.
Wishing you all a wonderful summer!
Dale J. Venturini is the President & CEO of Rhode Island Hospitality Association. A veteran of more than 25 years in the hospitality industry, Venturini is considered by many to be the voice of the industry in the state of Rhode Island. She has been instrumental in improving the industry's educational and training programs in the state, as well as enhancing the bottom line of the business she represents. Venturini splits her time between the office and the State House, a constant presence for her membership.