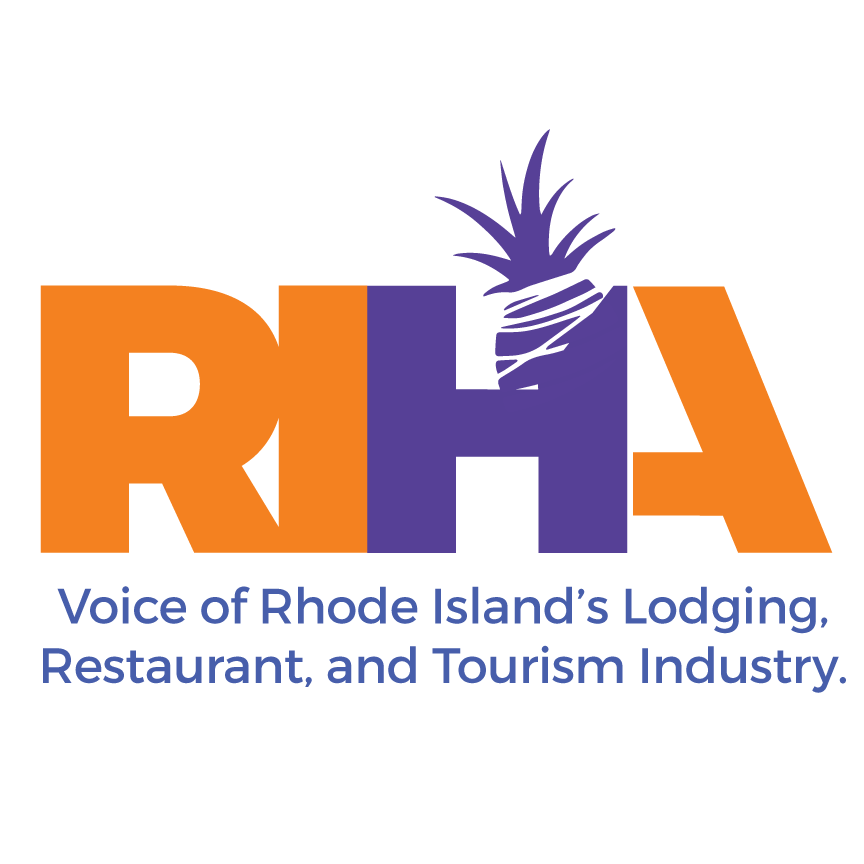 By Dale J. Venturini, President & CEO, RI Hospitality Association
As we continue to operate within the now slightly less-restrictive regulations of the pandemic, we are all dealing with mental and physical fatigue. For our restaurants, hotels and other hospitality businesses, this period of time has significantly tested our resolve.
Labor shortages, supply-chain issues, spiraling food costs, inflation and evolving COVID-19 variants have all taken a significant toll on us as individuals, and have affected our businesses, staff and families. No one is immune to this experience.
There were, however, some positive developments affecting our organization and the industry as a whole in 2021. Last year, the RI Hospitality Association (RIHA) welcomed 102 new members, bringing our total member count to 912, and serviced over 3,000 local hospitality businesses. Despite COVID-19 restrictions, 734 hospitality employees received training through our Hospitality Training Academy.
RIHA also spearheaded a number of important initiatives in 2021, including our successful Consumer Confidence Campaign to improve local consumer sentiment; the Industry of Opportunity Campaign, highlighting valuable career opportunities in hospitality; and the nationally recognized "Be Kind" Campaign, which reminded consumers to be courteous and patient with hospitality employees during the ongoing labor shortage.
In 2021, we launched the RI Hospitality Jobs website to help connect industry employers and jobseekers, partnered with the RI Small Business Development Center to offer free consultations on applying for the RI Small Business Relief Grant Program, and held a number of "Women in Hospitality" events.
We also made the "Be Kind" Campaign toolkit available online, held our annual Economic Outlook Breakfast virtually, and partnered with the RI Department of Labor & Training to launch a three-part incentive program assisting with the hiring of qualified hospitality employees.

Through our ongoing lobbying efforts, RIHA worked with local lawmakers to pass legislation around outdoor dining, third-party delivery services, and alcohol-to-go. We also worked closely with Gov. McKee's office to ensure the hospitality industry's concerns were addressed as the state began to roll back COVID-19 restrictions, including its social distancing guidelines and mask and vaccine mandates.
If 2021 taught us one thing, it's that the success of Rhode Island's hospitality industry is crucial to the economic health of the state. The RI Hospitality Association has successfully led the state's hospitality industry for more than 60 years and we are continuing to do so now, with the goal of getting back on track in 2022.
RIHA is grateful to have the support of our industry and the community-at-large. Personally, I am so proud of our hospitality community – each one of you has proven to be resilient, adaptive and strong.
The RI Hospitality Association is proud to be the leading voice for our industry, advocating for our 900+ members on important legislative matters, and working hard to ensure our industry's successes. We are ready, willing and able to continue to stand by our members in the trenches, doing the hard work that's necessary to move our industry toward a more "normal" business climate.
Together, we will continue forward, and we will get through this.
A veteran of more than 25 years in the hospitality industry, Venturini is considered by many to be the voice of the industry in the state of Rhode Island. She has been instrumental in improving the industry's educational and training programs in the state, as well as enhancing the bottom line of the business she represents. Venturini splits her time between the office and the State House, a constant presence for her membership.