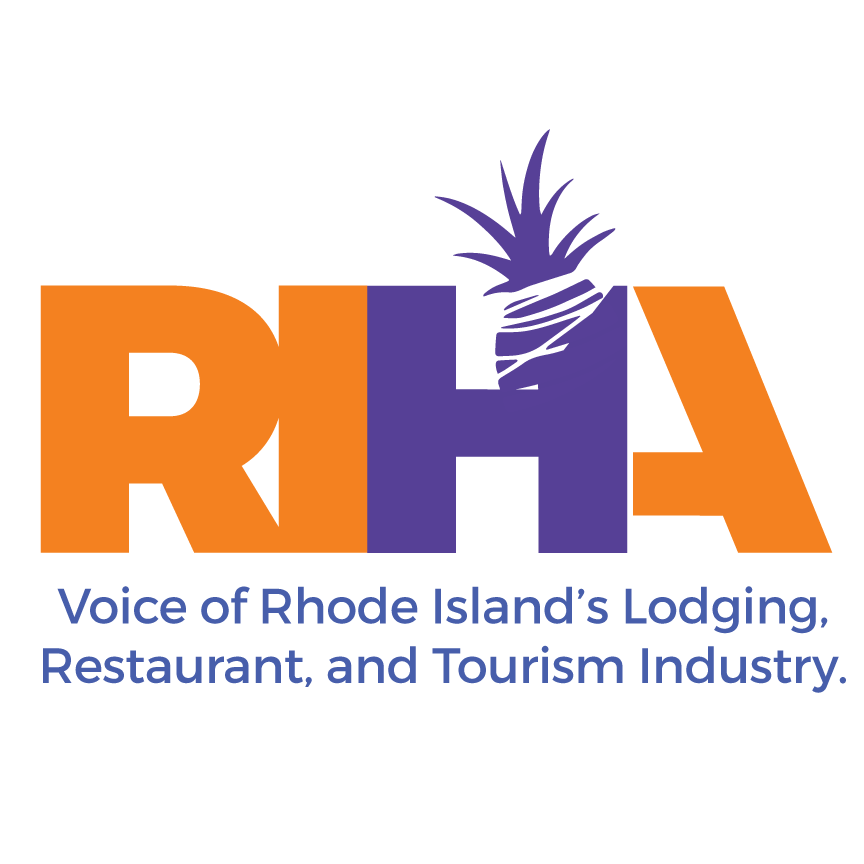 By Dale Venturini, President & CEO, RI Hospitality Association
How many times have you been in your local grocery store and heard, "paper or plastic?" If you're like me and visit the market several times a week, then you are hearing it a lot. The intention of trying to eliminate the effects of nonbiodegradable bags is noble – who doesn't want to reduce millions of plastic bags from our landfills? Recently, this effort has evolved into a keen focus on other areas of plastic consumption … namely in plastic straw usage … and it all started with a turtle.
Yes, a turtle in a viral video showed millions of animal lovers, environmentalists and consumers alike the impact that plastic straws have on our oceans and the environment as a whole. This new movement has taken on a life of its own and is definitely the next big area of environmental focus. Globally, several countries have made commitments to ban plastic straws. Scotland has vowed to make them obsolete by 2019, the U.K. intends to follow suit and in Asia, Taiwan plans to ban straws and plastic cups within the next 15 years. Stateside, the movement has grown, albeit a little slower.
According to estimates, Americans go through approximately 500 million single-use plastic straws each day. That is a lot of plastic that winds up wasted and in our landfills and waterways.
Here in Rhode Island, the RI Hospitality Association recently launched the #AskFirstRI straw campaign, which encourages its members and their customers to reduce straw use. Now, we are not advocating for the elimination of plastic straws, because there is a segment of our population who actually needs a plastic straw to be able to drink beverages, and even a migration to paper is not sufficient for this demographic due to health and physical restrictions.
As an industry that prides itself on inclusion and offering choices, we need to be careful not to take this well-intended movement too far and to the exclusion of some of our guests. However, we should give consumers the opportunity to choose a straw as opposed to automatically putting it in a drink. It just makes good business and environmental sense!
RIHA launched the #AskFirstRI campaign at the beginning of the summer, and so far, we have been successful in getting member restaurants interested. To date, we have dozens and dozens of restaurants in our small state who have signed up and pledged to offer consumers a choice. Some of our members have begun also offering a paper straw into the mix with an option to choose or not choose it, but the majority are simply asking if a guest actually would like a straw.
The results can really add up quickly. If one local restaurant implements the policy and serves 150 patrons per day and only HALF of the customers request a straw, the restaurant would save 525 straws per week, or 27,375 per year! That's nearly 28,000 straws that aren't going into our landfills or ocean. And, that is also a nice cost savings for the business.
Beyond business owners, consumers can also do their part by taking the pledge.  When ordering a beverage, please tell your server to "hold the straw" if you really don't need one in your drink. Small things like this have the potential to really create a huge impact. Please consider this next time you're dining out!
The hospitality industry has always been a leader in job creation, tax revenue, opportunity and choice. This is just one more example of how we can all do our part for the greater good. To learn more about the RI Hospitality Association's #AskFirstRI campaign or how you can join, please visit www.rihospitality.org.
Dale J. Venturini is the President & CEO of Rhode Island Hospitality Association. A veteran of more than 25 years in the hospitality industry, Venturini is considered by many to be the voice of the industry in the state of Rhode Island. She has been instrumental in improving the industry's educational and training programs in the state, as well as enhancing the bottom line of the business she represents. Venturini splits her time between the office and the State House, a constant presence for her membership.