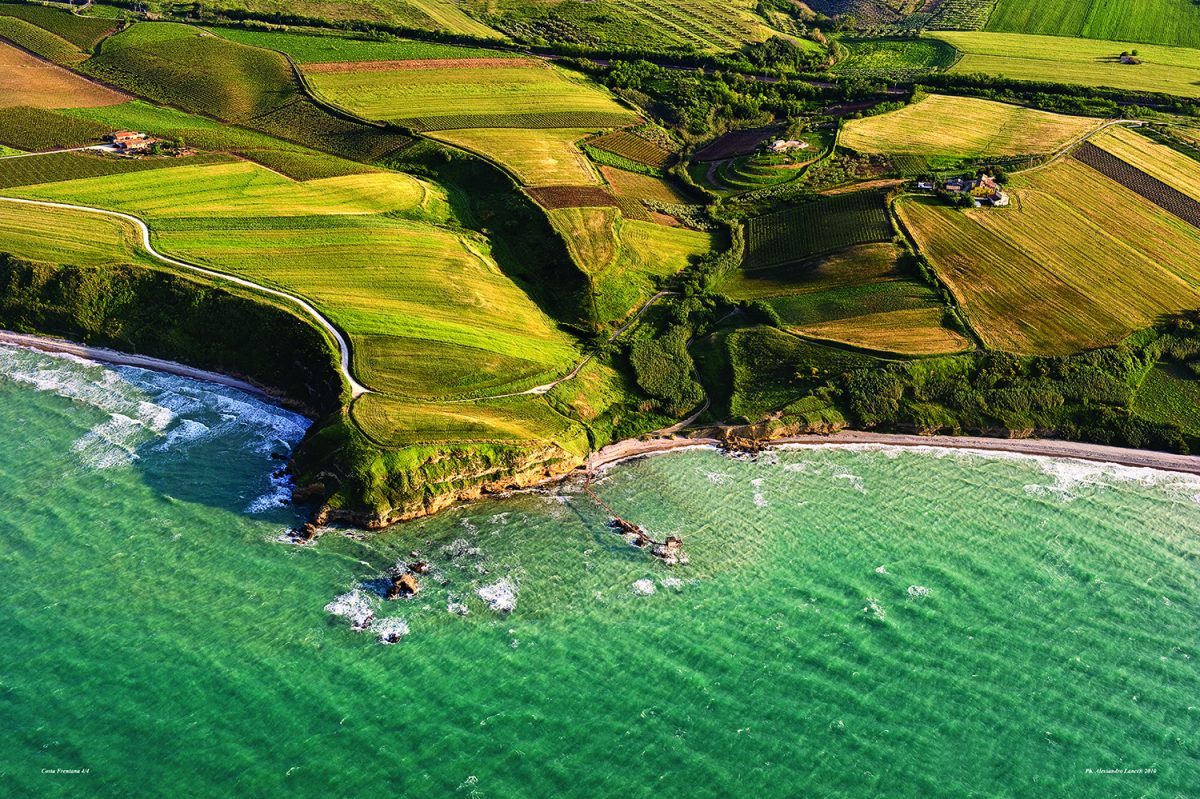 Codice Citra Puts Indigenous Varieties Center Stage
By W. R. Tish
In adding Codice Citra to their stellar portfolio, LLS, a division of The Winebow Group, did not just bring on another well-recognized label. With a plan to upgrade and promote the winery's distinct programs, Winebow and Codice Citra are aiming to vault the central coastal region of Abruzzo into the conversation of great authentic Italian wines.
Since its founding in 1973, Codice Citra has focused on cultivating quality, indigenous grape varieties, from the well-known Montepulciano and Trebbiano to the more esoteric Pecorino, Passerina and Cococciola. Setting the stage for this new phase in Codice Citra's progress, in 2017 the winery partnered with Riccardo Cotarella as Executive Enologist—significant both for his acclaim working with varieties/regions throughout Italy and for his longtime connection with Winebow.
"Our partnership with Codice Citra goes hand-in-hand with our long-standing dedication to quality and authenticity, and our mission to bring to the U.S. lesser-known gems from all corners of Italy," notes Ted Campbell, SVP and GM of the LLS import division. "This is also what attracted Riccardo to this project and the great potential to help elevate Abruzzo."
Valentino Di Campli, President of Codice Citra, adds, "With our reinvigorated dedication to quality and our new partnership with LLS—whose team understands Italian wine better than anyone else—we look forward to increasing the knowledge-base of what the Abruzzo region has to offer."
Codice Citra is sub-divided into four ranges of wine, which together showcase the quality and potential of Abruzzo.
CITRA: Already well-known in America, hallmarks of the "new" Citra include: all estate-grown fruit from family-owned vineyards in Abruzzo; superior expression of indigenous and international varieties led by Riccardo Cotarella's precise vinification techniques and custom blending; and a brand new label, reflecting the diversity of terrain from seaside to mountaintop. These eight wines offer clean varietal expressions that provide the perfect introduction to Abruzzo. SRP $9.99/750ml, $18.99/1.5L.
FERZO: Brand new to the U.S., Ferzo—whose name refers to a patch of fabric that is stitched together with others to create a sail—is a union of the finest viticultural "patches" of southern Abruzzo, which are hand-harvested from 20-year-old vines. The five Ferzo wines are: Passerina, Cococciola, Pecorino, Rosato (all Terre di Chieti IGP); and Montepulciano d'Abruzzo. SRP $25.99.
CAROSO: This elegant and powerful Montepulciano d'Abruzzo Riserva is a singular expression of Chieti's top cru. The hills of Chieti province run parallel to the Adriatic, which creates a unique microclimate. SRP $29.99.
LAUS VITAE: Meaning "praise to life," Laus Vitae is a refined Montepulciano d'Abruzzo from 40-year-old hand-harvested vines from an exclusive high-altitude vineyard with extremely low yields. The wine starts in stainless, then moves to large and then small oak barrels until it reaches a high structural complexity. SRP $39.99.