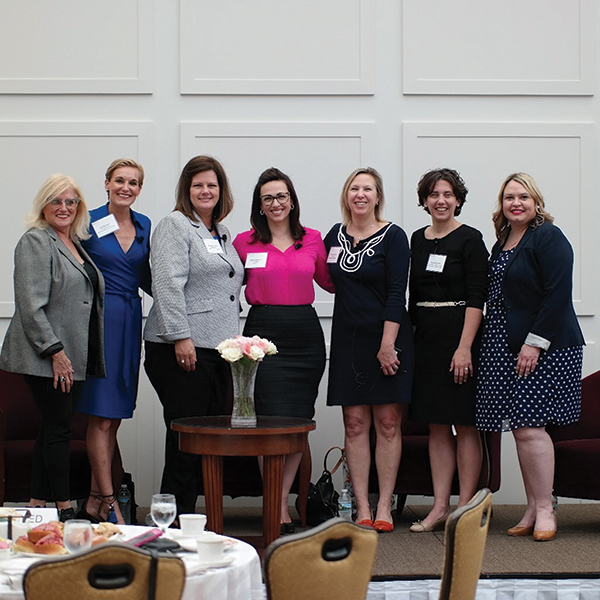 The RI Hospitality Association (RIHA) hosted their second annual "Tea & 'Tinis," on June 1, 2016. The moderated, educational event was hosted by Alison Bologna, Anchor of NBC 10 News Sunrise, along with a panel of women in the hospitality industry.
More than 75 guests attended the event to hear from panelists Michelle Russo, Founder and CEO of Hotel Asset Value Enhancement; Kimberly Greene, General Manager of Renaissance Providence Hotel; Kristine Cox, General Manager of The Newport Harbor Hotel and Marina and lastly, Vanessa Sinders, Senior Vice President of Government Affairs at the American Hotel and Lodging Association (AH&LA).
The panel discussed opportunities for women in the hospitality, travel and tourism industry. Topics included what changes they hope to see in the hospitality industry, what the industry means to them and the factors that led them to the careers they hold today.