By Dale J. Venturini, President & CEO, RI Hospitality Association 
Wage issues – minimum wage and tipped wage – are an ongoing, inflammatory topic for politicians and business owners alike. In Rhode Island, we are now faced with new legislation focused on raising the tipped and minimum wage.
Over the past two years, the RI Hospitality Association has undertaken several grassroots educational campaigns to illustrate the true reality of wages relative to our industry, and how continuous wage increases actually harm small business and subsequent job creation.
The Hospitality industry is acknowledged and appreciated, but not necessarily understood at all levels.
Issues are moving from the federal level to the state and local levels, and policies are developed and fought over several years instead of one legislative session; each session is a battle of a larger war.
The tipped wage underwent a separate wage hike of 50 cents in January 2016 with another 50 cent increase this year. New legislation was just submitted to raise it another 50 cents in January 2018. While $1.50 per hour over a two-year period doesn't seem like a lot, take into consideration that Rhode Island has had four minimum wage increases over the past five years.
Business owners are still adjusting to the last minimum-wage increase and there is only so much additional debt a business can absorb. These decisions at the state house will ultimately have a negative impact the community, jobs, employees and benefits.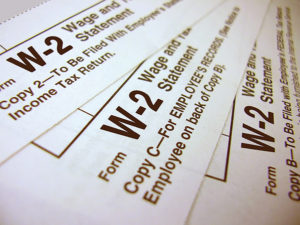 As business owners are forced to pay more, they will also be forced to hire selectively, choosing employees that do not need training and thereby bypassing a large segment of the emerging workforce. A hallmark of our industry has always been that we are a great place for new workers to get practical, hands-on training, while also making good wages and enjoying a flexible schedule.
Wage increases, coupled with legislation on preemptive scheduling and paid sick time, might look like excellent ideas on paper, but in reality, these are aggressive and far-reaching measures that a hospitality business model fundamentally cannot adjust to. Hospitality is not manufacturing, and forcing that type of business model into our industry is doomed for failure.
Currently, we're watching several pieces of proposed legislation that have the potential to disrupt business. They include wrongful discharge, workplace bullying, employee liens, overtime salary threshold and marijuana legalization. While on the surface, it would seem that any business could support some of this legislation, a deeper analysis of each brings up troubling language and consequences for business owners.
Our industry is a fluid, ever-changing environment that actually works. We employ more than 70,000 in Rhode Island alone and the industry contributes millions of dollars in tax revenue to the state. We are a model of job creation locally and nationally. We are a cornerstone of each community. Therefore, we are an ongoing target.
A veteran of more than 25 years in the hospitality industry, Venturini is considered by many to be the voice of the industry in the state of Rhode Island. She has been instrumental in improving the industry's educational and training programs in the state, as well as enhancing the bottom line of the business she represents. Venturini splits her time between the office and the State House, a constant presence for her membership.