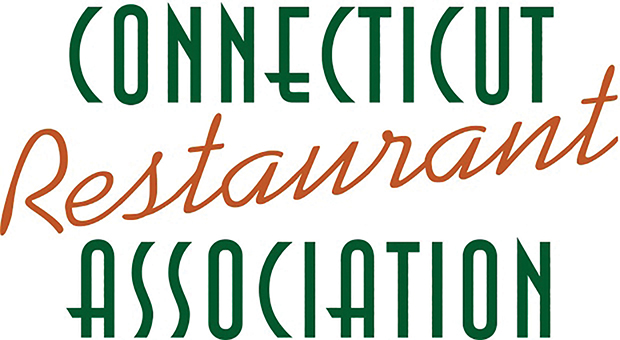 By Sarah Maloney, Executive Director, Connecticut Restaurant Association
The Connecticut Restaurant Association (CRA) offers its members support through education, advocacy, networking and philanthropy as well as offering a variety of cost-saving programs. We also keep strive to keep members informed of all the latest information restaurateurs and allied businesses need via our website, newsletters and articles like this. Our goal is to make sure we can help your business succeed.
CRA members receive a weekly e-newsletter that helps keep them up to date by highlighting recent industry trends and relevant current affairs. Now it is a great time to consider joining and see how we work together, or if you are already a member, take advantage of all we have to offer.
Save the Date
Sick of the cold weather? So are we. It's time to think about off dusting off those golf clubs and get ready for the Connecticut Restaurant Associations Annual Golf Classic. Join us Tuesday, June 20, 2017 for lunch, 18 holes of golf, dinner, drinks and prizes. We will once again be at the Country Club of Waterbury. Space is limited. Visit ctrestaurant.org for more details.
Are You Hiring? 
Need to fill front-of-house or back-of-house positions? CRA members can now post job openings on our website for free and non-members call us about our rates. To post a job opening:
Log into your CRA account (username: email address, password: last 4 digits of phone number)
Under Benefits Tab – Click on Job Board
Under Employers – Click Post a Job
Fill out the information about the job and click Submit.
If you have any questions or need help walking through it, contact Ashley at 860.278.8008 ext. 108 or hebert@ctrestaurant.org.
On the flip side, if you are looking for a new hospitality career, post your resume under Job Seekers so employers can find you.
Natural Gas and Electricity Programs Exclusive
Sprague Operating Resources LLC ("Sprague") a long-standing local energy company, has recently become a CRA Endorsed Partner and is offering customized natural gas and electricity programs to CRA members.
Sprague has more than 145 years of energy experience and more than 16,000 retail, commercial, industrial, utility and wholesale customer accounts, tailoring natural gas, fuel oil and power solutions to help streamline energy management. Sprague will provide CRA members with a no-obligation savings analysis based on their energy usage patterns and requirements.
CRA members can lock in long-term rates, providing greater budget certainty and stable prices. Contact Sprague for a no-obligation quote on natural gas, electricity and/or oil requirement by calling 855-466-2842, emailing natgas@spragueenergy.com; or via www.spragueenergy.com.